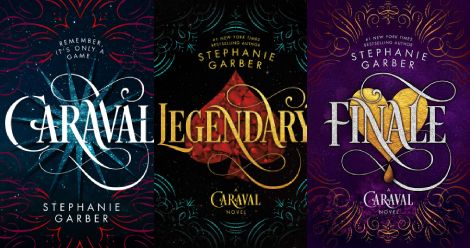 Lists
Read-Alikes to Stephanie Garber's Caraval Trilogy
This content contains affiliate links. When you buy through these links, we may earn an affiliate commission.
Alas, another epic series draws to a close this month. Stephanie Garber concluded her Caraval trilogy with the release of Finale, and as anyone who loves reading series can tell you, the last book hits hard whether you enjoy it or not. If you love it, you're saying goodbye to an old friend. If you don't, gut-wrenching dissatisfaction. Regardless of how the end feels, sometimes the best way to recover is to find similar yet new reads to refill the hole in your heart.
The Caraval trilogy put me in the mood for stories about high-stakes competitions, magic, circuses, and the overall art of performance. Here are some book recommendations along those lines that might help with the recovery process.
Note: While the Caraval trilogy is labeled YA, most of the recommendations below are considered adult fiction and fantasy.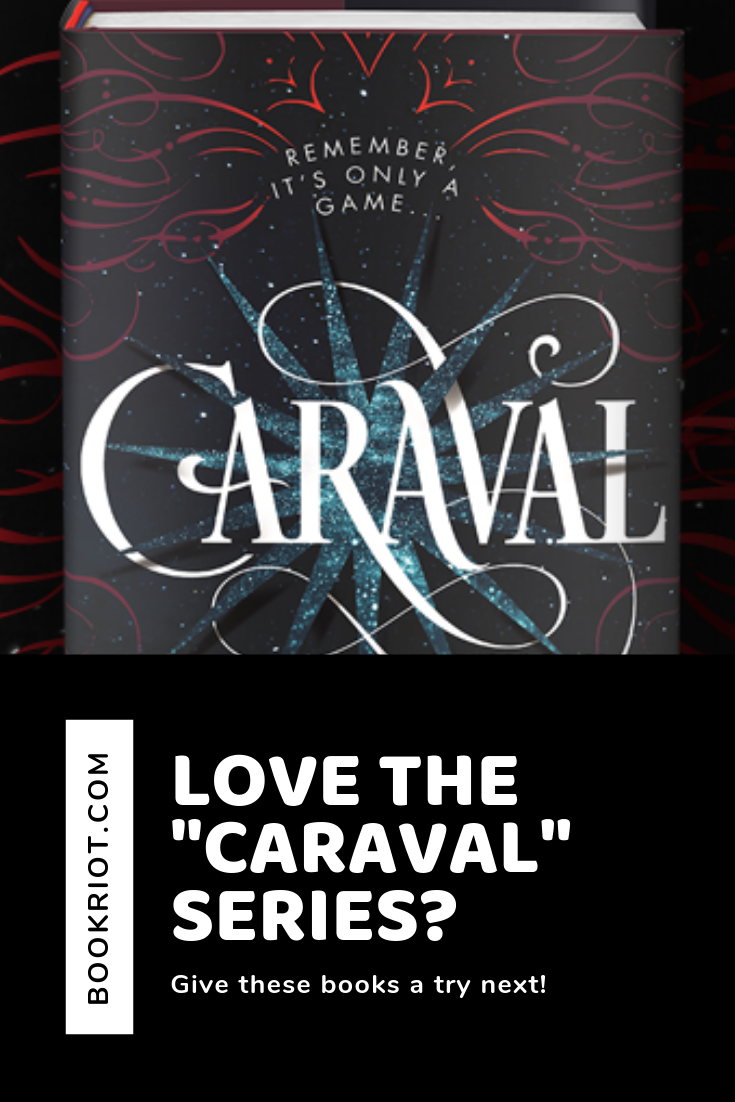 This is a given, because the Caraval trilogy and The Night Circus remind me of each other. It includes a competition between magicians and a circus that only opens at night. There's forbidden love, mystery, and beautiful descriptions of magic. This is also a standalone novel. So if you're hesitant to dive into a series again after reading Finale, The Night Circus won't drag you into another long-term commitment. However, it may tempt you to start a countdown for Morgenstern's next novel, The Starless Sea, which comes out in November.
Oh wow, do I love this book. I still think about it all the time, especially the last very last page. It tells the story of Lilliet Berne, who becomes a famous Paris opera singer in Second Empire France. There's a costume ball, secrets, beautiful dresses, royalty, love and lust, and yes, a circus! The writing is beautiful and the story is lush, musical, and heart-wrenching. Lilliet masters the art of performance in this book, not just to achieve her goals but to survive and thrive in her environment. Chee is a masterful storyteller and I'd recommend any and all of his books.
This book is unlike anything I've ever read before or since. It tells the story of the Binewskis, a circus family who bred their children (through ingesting poisons of various kinds during pregnancy) to be human oddities. There's Arturo, who has flippers for limbs; Oly, the albino hunchback; Iphy and Elly, conjoined twins; and Chick, who has telekinetic powers. The story is told from Oly's perspective looking back on growing up with this highly-dysfunctional family. Be prepared to be stunned by the story and awestruck by the prose.
If you love the magical competition aspect of the Caraval trilogy, look no further than Chockshi's second book in the Star-Touched YA duology. Technically, you can read this book on its own without reading the A Star-Touched Queen. Although, honestly, you should read both. A Crown of Wishes is about a kidnapped princess and a deal brokered on the outcome of a competition called the Tournament of Wishes. Needless to say, Chockshi is a genius in creating complex characters and gorgeously-built worlds. If you enjoyed Chockshi's Gilded Wolves, then this is your chance to read her earlier work while waiting (in agony) for the Gilded Wolves sequel.
Of course, there is an abundance of fantastic options to quench your thirst for high-stakes competitions, performances, and magic. Comment below to list your favorite read-alikes to the Caraval trilogy!