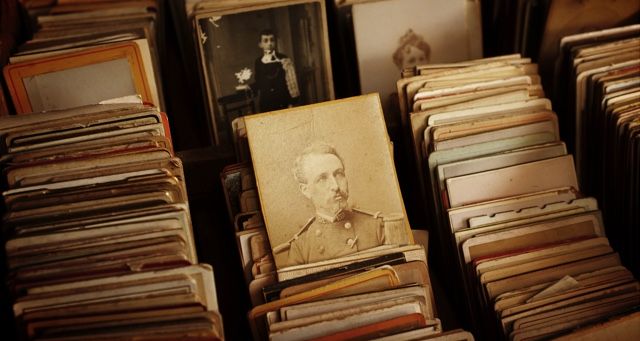 This content contains affiliate links. When you buy through these links, we may earn an affiliate commission.
Looking to learn about history through some nonfiction? You've come to the right place! Below are 13 readable history books. From Europe's natural history to women pirates and from Chinese Canadian restaurants to the iconography and metaphor of the heart symbol, there's a topic to interest everyone! (There are even a few books about Canada. I'm Canadian and I like to push a bit of Canadian content, okay?)
Brox's latest book takes on a compelling but overlooked topic: silence. She starts with a premise: what do prisons and monasteries have in common? Silence. From medieval monks to the U.S.'s Eastern State Penitentiary, Brox shows that the concept has historically been more complex than most imagine.
Brief but comprehensive, this book by a prolific Métis historian overviews the long, vibrant, and ongoing histories of Indigenous peoples in what's now called Canada. It moves chronologically from time immemorial through to present day self-determination movements.
This history book tells the untold stories of women who sailed the seas throughout history. One such woman as Grace O'Malley, who terrorized British shipping operations during Elizabethan times. Another was Cheng I Sao, who commanded 400 ships off 19th century China. Obviously, there are many more!
For a continent known for its urban centers, Europe also has a fascinating natural history. Flannery moves through millions of years of evolutionary history. He explains how Africa, North America, and Asia interacted to make the new continent. He also describes today's human impact on flora and fauna.
This book is a history of Black Canadian railway porters, aka "pullmen," in the early 20th century. Being a porter was one of few work options for Black men at the time. Foster illuminates the effect these men had on defining Canada as a nation, race relations, human rights, the concept of multiculturalism, unions, business, travel, and more.
This ambitious history of our species starts at 200,000 BCE and continues into the present day. How is it that we have come to dominate the planet? Harari argues that three revolutions—cognitive, industrial, and scientific—are the answer.
In Nepal in the early 1900s, a deadly tiger terrorized communities in the Himalayas. After a horrifying count of 436 human lives, a local hunter was appointed to kill it. This history takes into account colonialism and human impact on the environment and animals.
This book weaves together Hui's own family history with the historical tradition of Chinese Canadian restaurants. Hui also dives into the invention of quintessentially Chinese Canadian dishes such as "Newfoundland chow mein" and "ginger beef."
Ever wondered how vaccines were invented? Kinch explains, starting with the history of disease. In particular, he explains the devastating effects of smallpox on 16th century Indigenous populations and ancient Roman battlefields.
How do you conceptualize color? Many artists, scientists, and philosophers throughout history have tried. This history dives deep into how different people at different times in history have recorded, understood, and investigated color.
Weaving together lives (mostly queer, mostly women) across four centuries, Popova investigates the human quest for truth, love, and meaning. The historical figures include: astronomer Maria Mitchell, poet Emily Dickinson, and journalist Margaret Fuller.
Ojibwe author Treuer contradicts the common misconception that Native history in the U.S. ended in 1890 with the massacre at Wounded Knee. He focuses on the resourcefulness and resilience of Indigenous peoples to survive and retain their cultures throughout the 20th and 21st centuries.
In this interdisciplinary work, Yalom traces the metaphor of the heart and heart iconography through 3,000 years of history. How did the heart become a symbol for love? Where did the icon that we know today as the heart emoji come from? This history starts from the Middle Ages moving into the present, and covers Europe to Africa.
---
Have any favorite readable history non-fiction books? Share them in the comments!
Want more readable history non-fiction books? Check out this list of books about the history of tattoos, this list of transgender history books, and all the history posts at Book Riot.