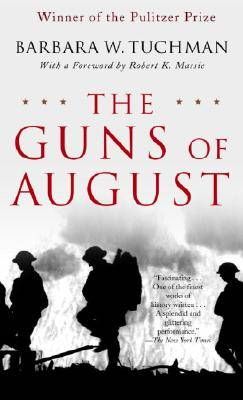 It's been a century since World War I began in 1914, which means it's time for another torrent of books on the subject. But many of the new books aren't due out until this summer, closer to the anniversary of the war's beginning. If you're ready to start pre-gaming now, hit pause on Downton Abbey Season Two and pick up one of these older books on the Great War: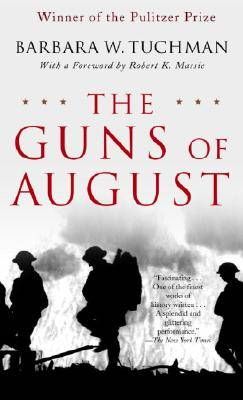 The Guns of August by Barbara Tuchman. It's a classic for a reason. Sure, there's room to argue with some of her conclusions, especially as opinions about military successes and failures have evolved since the 1960s. But no one else pulls off the you-are-there, edge-of-your-seat writing the way she does, making you worry about the outcomes even when you know exactly what happens. If you're looking for an object lesson in writing history, this is it.
The Amazing Interlude by Mary Roberts Rinehart. You're a sheltered but tougher-than-you-look American girl looking to break out of your stifling hometown and do something with your life — so naturally you raise money for a Belgian soup kitchen and then go off to run it, all by yourself. And meet a dashing-but-selfless secret agent who totally puts your controlling fiance in perspective. This novel, from a bestselling but largely forgotten author, was published before the war ended, so there's no triumphant Armistice Day at the end.
To End All Wars by Adam Hochschild. There were plenty of people who opposed going to war in the first place. Some of them were leftists who saw the war as just another way to exploit workers, while others were opposed to violence and willing to go to prison to fight it. Sylvia Pankhurst, Keir Hardie, Bertrand Russell, and plenty of lesser-known English antiwar activists get their turn here.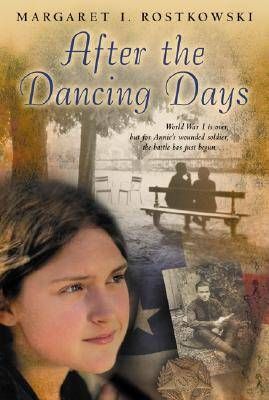 After the Dancing Days by Margaret Rostkowski. Even 1980s YA had its take on World War I — in this case, the aftermath. The tension between wanting to know what happened to soldiers who didn't return and wanting to mourn and move on, the assumption that veterans should be welcomed back as long as they don't make people think about what they went through — this is definitely historical fiction, but it deals with questions we still face thanks to twenty-first century wars.
Messenger of Truth by Jacqueline Winspear. Every book in the Maisie Dobbs series deals with the effects of the war, and yes, you should start at the beginning and read all the books, but this one remains my favorite. Artists living in converted railcars, a hint of the threat posed by Oswald Moseley, and the sheer destructive absurdity of army discipline.
Mary Louise and the Liberty Girls
by Edith Van Dyne. This book makes the list not because it's good, but because it's so remarkably bad. It's pure propaganda: Not buying enough Liberty Bonds? You're as bad as a German collaborator! Suspicious character in town? Clearly he's a German saboteur! These characters are totally convinced that America can do no wrong now that it's joined the war, and anyone who thinks otherwise should be jailed for sedition. Oh, and Edith Van Dyne? A pen name. Can't imagine why L. Frank Baum didn't publish this under his own name.