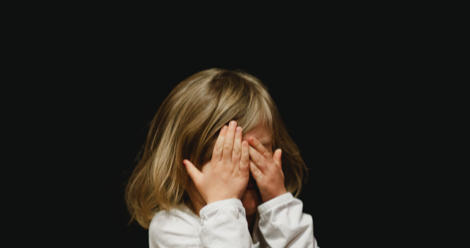 Children's
What to Read With Your Kids (and Teens) When the World is Terrible
This content contains affiliate links. When you buy through these links, we may earn an affiliate commission.
When the world feels like a terrible place (and let's face it, it's pretty freaking terrible right now), I sometimes struggle to maintain perspective and positivity. As the parent of young, impressionable kids who constantly look to me for reassurance, the pressure to stay even-tempered can feel overwhelming at times. Lately, I've been returning often to fellow rioter Jessica Woodbury's wonderful piece "How to Read When the World is Terrible," and it got me thinking about how I could and should use children's books to work through some of the many emotions evoked by the news. Maybe I don't always have the best answer to my kid's questions, and maybe I don't need to. Life is complicated. People are complicated. How can I convey the complexity of the world in small, digestible moments, why also offering some modicum of comfort? Books of course. Always books. Here are fifteen suggestions for books to read with kids from preschool age through high school. Some are merely comforting, some are escapist and some will inspire important conversations.
Preschool-early grade school
A family spends the day together, exploring the sea shore, playing in a park, escaping a rain storm and, finally, settling at home. Marla Frazee's beautiful illustrations, combined with the smooth rhythm of the prose, are a balm for the soul. Read and repeat.
As much as we like to hope that our kids aren't noticing the scary things happening in the world around them, chances are they have picked up on the general despair, anger and fear that tend to linger after a tragedy. In this gentle picture book, readers are reassured that although yes, there are scary, mean people in the world who want to do harm, there are many more people, most people, in fact, who want to help and be happy like you.
After a city wide blackout, a whole family is thrown together into unexpected quality time together. John Rocco's evocative artwork shows a family making the best of an out of the ordinary situation and finding something new to celebrate: each other.
Chloe and her friends refuse to play with Maya, the new girl. When she tries to approach the other kids, to show them something specia, they reject her, again and again. Then one day, their teacher shows them how each act of kindness no matter how small, has the power to change the world. Chloe feels bad about the choice she made to reject Maya and longs to make it up to her. But it's too late. Maya has left the school and won't be coming back. Although this is not the most cheerful book, it carries a lot of power with young kids who will relate to the friendship pressures and will encourage them to think twice about how they treat other people.
A young boy lives on a gray, depressed street where everyone walks with their heads down. Then one day, the boy wakes to find the topiary in his front yard has been sculpted into the shape of an owl. Slowly but surely, the rest of the trees on the street are sculpted into magical forms, transforming the community and bringing people together. A lovely tale with breathtaking illustrations that encourage a sense of peace.
Anna Hibiscus lives in modern day West Africa with her extended family. In this first collection of four linked short stories, Anna plays in the ocean, she dreams about snow, and she sells oranges on the street. Anna Hibiscus, sprinkled throughout with sweet illustrations, will provoke laughs and provide gentle lessons about empathy. A wonderful family read aloud.
Age 8 and up
Twelve-year old Crow lives with her guardian Osh on a beautiful, tiny island off Cuttyhunk in Massachusetts. One day she sees a fire burning on the island of Penikese, site of a former leper colony and the place Crow suspects she has come from. Crow's curiosity gets the best of her and a trip to the island sets off a chain of events full of mystery, danger, and buried treasure! Wolk's writing is stunning and her description of a young girl's emotional journey and dawning awareness of the world elevates this tale to the next level.
As World War II rages on, ten-year old Ada lives in a miserable life inside a squalid London apartment she has never left. Her abusive mother is ashamed of her twisted foot and refuses to let her leave, doting instead on Ada's younger brother. When children all over the city are sent to the countryside to escape the dangers of the war, Ada sneaks out to join her brother in hopes of finding a new life. They end up staying in the home of a reclusive woman still mourning the loss of her companion. Together, the three find a way to heal each other and start a new family. This story acknowledges the terror of an abusive parent, the horrors of war and all of the emotional side effects. I like it because it offers a path through pain and the hope of new beginnings.
By far one of the most original stories I've ever read, Cartwheeling in Thunderstorms follows the life of a half-wild girl named Will (short for Wilhelmina), whose world suddenly crumbles around her. For most of her life, Will has had the run of her family's sprawling farm property in Africa. But when her father decides to get remarried, Will is sent to an English boarding school–a place more frightening than any of the wild animals Will encountered in Africa. Part adventure story, part survival tale, this book will break and remake your heart as you read.
After losing her father and brother in a tragic car accident, twelve-year old Cedar moves to a summer house with her mother and remaining brother, Ben. Still mourning and feeling out of sorts, Cedar follows a boy wearing mysterious period clothing and stumbles upon Summerlost, the town's renowned Shakespeare festival. Soon, Cedar and her new friend Leo begin working at the festival and find themselves mixed up in a mystery involving the tragic life of a once-famous actress who died young. A sweet, moving story that gently explores the many layers of mourning and loss and how to keep going in spite of everything that's wrong.
Middle school and up
March by John Lewis and Andrew Aydin
The great John Lewis wrote his memoir of the civil rights movement for young people in three installments. This first one tells the story of how he came to be involved in the movement and what the experience of those first few protests was like. All three volumes are magnificent and inspiring. Lewis and Aydin effortlessly convey the importance of social justice and the determination necessary to see it through with language and imagery that will resonate with young people.
In 1964 Mississippi, Sunny keeps hearing the adults in her town talk about how they are being "invaded." Confused and intrigued, she investigates and learns that people from up north are coming to Mississippi to help register people of color to vote. Thrust in the middle of a town at war, as protests rage and violence erupts, Sunny most decide for herself what she thinks is right. Deborah Wiles is such a genius at bringing a time and place to life, using primary source material, which is sprinkled throughout the text. Today's young readers will relate to the feeling of being alive during a time of great unrest and will take heart in Sunny's determination to follow her own moral instincts.
When I tell you the plot of this book, you are probably going to roll your eyes at me because that's what I did when I first read the back cover. About 50 pages in, however, I was freaking hooked. Wolf by Wolf is a science fiction alternative history novel, set in 1956, in which Hitler and Japan are victorious following World War II, while the isolationist United States remains uninvolved. An annual motorcycle race with cyclists from both countries holds everyone's attention for a while. Yael, a concentration camp survivor who underwent horrific medical experiments, gained the ability to shapeshift as a result, and has become a spy working for the resistance. Her mission: impersonate a motorcyclist, win, meet Hitler, and assassinate him. It sounds like a wild ride, and believe me, it is! But there is something just so fascinating and satisfying in Yael's transformation from victim to serious ass kicker. A great distracting and inspiring read.
Have you read this yet? If no, WHY NOT? Thomas's excellent novel should be passed out on street corners if you ask me. THUG, tells the story of sixteen year old Starr Carter, who feels like her life is divided in two: there's the Starr who lives in Garden Heights, a black neighborhood, and there's the Starr who attends a prestigious prep school where she is one of a only a few persons of color. Everything changes when Starr's best friend gets gunned down by police right in front of her. Devastated, in mourning, Starr watches as her neighborhood gets increasingly angry over the police response, while her classmates are mostly indifferent or worse, feel the cop was justified. This story is such an essential, amazing read. It's important as a book that offers representation for young women of color, as well as a vital argument for the why and how of Black Lives Matter.
Elsewhere by Gabrielle Zevin
This book surprised me with its emotional heft. I experienced it on audiobook, which only enhanced my response, I think. Elsewhere follows the experiences of a teen girl who dies after being hit by a car and finds herself transported to a place that is a lot like Earth except you will see the people from your life who have died. And instead of growing older, you grow younger. It's both a fun read and also a lovely meditation on life after death that will make you pause and consider your life in ways you haven't before. Despite the emphasis on death, this book is not a downer. I promise.
Save