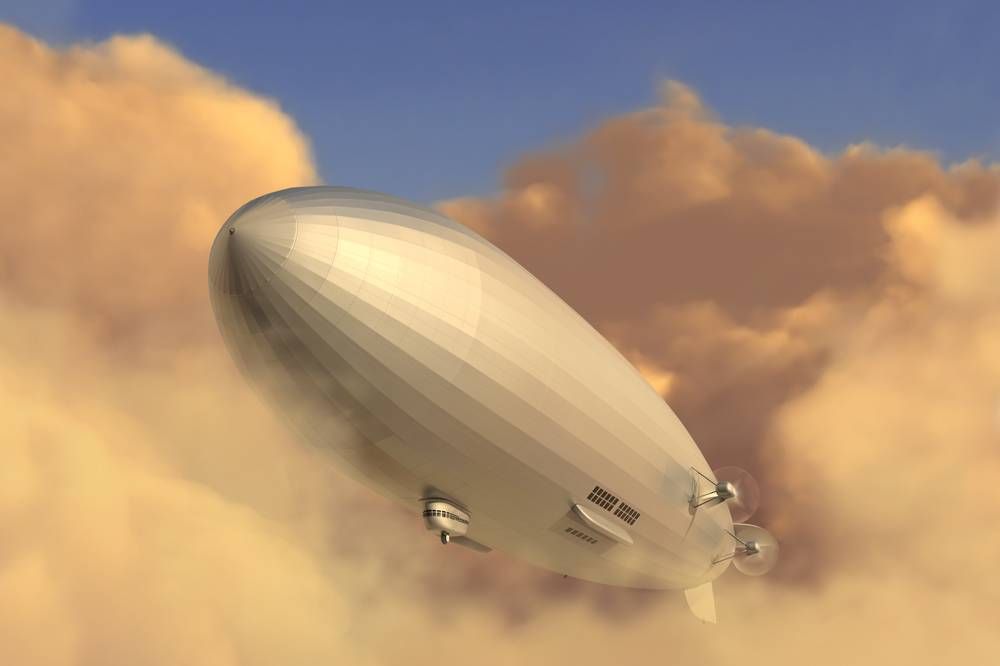 Pop Culture
Read This, Then That: UPDRAFT by Fran Wilde and Five Novels of Flight & Fantasy
This content contains affiliate links. When you buy through these links, we may earn an affiliate commission.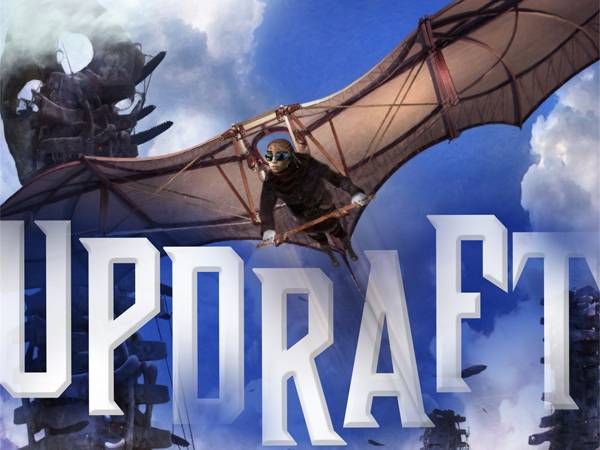 From Hagrid's flying motorcycle to the airships in His Dark Materials, magical, wondrous vehicles that somehow manage to soar through the air are a staple in fantasy and steampunk novels. And me, I love them. The wackier the better. That caterpillar-esque dirigible that houses the academy in Gail Garriger's Finishing School series? I AM HERE FOR THAT.
And with its imaginative cities that are actually alive and characters that take to the sky on hang-glider-esque wings, Fran Wilde's debut, Updraft, is one of the most fun, imaginative fantasy novels I've picked up in a while … with dirigibles galore. Set on a city above the clouds made out of living bone, readers meet Kirit, a young woman who wants to work as a trader just like her mother.
But, things are never so simple in worlds this complex. She finds herself thrust into a position where she has to save her family, give up her dreams, and learn the darkest secrets of The Spire, the largest tower in the bone city.
Between the astonishing world and terrifying sky monsters (Squid! That fly!), there's a lot to like here, and I'm already anxiously awaiting her next book. Out in September from Tor Books, I've rounded up some other wild fantasy novels worth picking up, full of dirigibles and danger, epic cities and monstrous betrayals.
—
Boneshaker by Cherie Priest: When I first picked up Priest's incredible steampunk series, it was because I was immediately gripped by the marketing copy on the cover of Boneshaker. Something along the lines of "steampunk zombie pirate airship adventure" that basically hit the mark on every single thing I love and hold dear.
Set in a world where the American Civil War hasn't ended, Boneshaker is packed with action, wonderfully memorable characters, and oh, airships and airpirates!
There are five books in The Clockwork Century series, as well as a few novellas and short stories. These will keep you busy.
—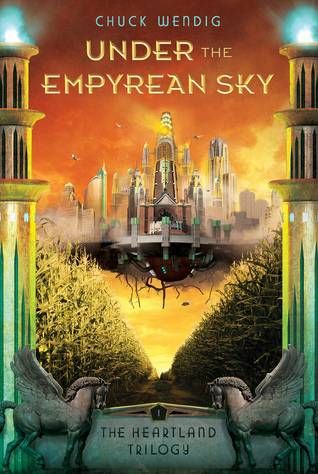 Under the Empyrean Sky by Chuck Wendig: In a world where the wealthy live in astonishing, beautiful floating cities called flotillas and the poor live on the ground, scrounging out a life around genetically engineered and monstrous corn, readers are introduced to Cael, a bold, brave scoundrel-of-a-teenager that wants a better life for his family and friends.
Through the three novels (the trilogy wrapped up this year with The Harvest), Wendig takes you from the floating cities in the sky to dark caves underground, and treats you to makeshift flying machines, epic battle scenes, horrible robotic men, stealthy assassins, humans mutated with plants… you'll love every page.
—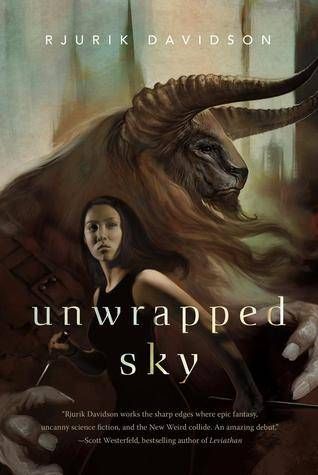 Unwrapped Sky by Rjurik Davidson: A steampunk novel that beautiful weaves fantasy in with mythology, Unwrapped Sky thrusts readers into the world of Caeli-Amur, a city that, much like the epic towers in Fran Wilde's Updraft, is as unique as it is dangerous.
Set on the edge of a cliffs over the ocean, Caeli-Amur is city that might seem safe from drowning under the waves, but is drowning in politics and betrayal. The ancient city is ruled by three houses, each fighting one another, while magic, advanced technology, and minotaurs walk among the populace. MINOTAURS.
The second novel, The Stars Askew, comes out in 2016.
—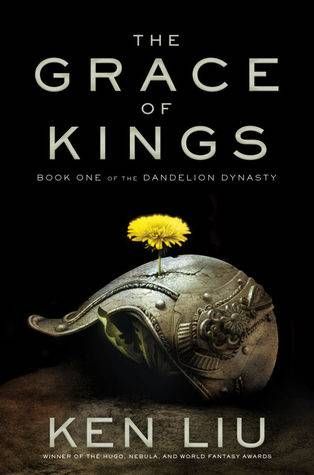 The Grace of Kings by Ken Liu: This epic fantasy tome is 600+ pages of awesome. There are plenty of stories of friends partnering up to take down the government they despise… but what happens once those friends succeed?
In The Grace of Kings, two seemingly mismatched best friends undergo adventures galore involving battle kites (battle kites!), airships, and massive militaries, and succeed in overthrowing the emperor of their Ancient-China-esque kingdom. But now, they have differing ideas of how to rule.
Take notes while reading, you guys. There are a lot of characters in this one.
—
Magonia by Maria Dahvana Headly: It's tough to talk about books that involve elements of steampunk and flying airships without talking about one of my favorite YA novels to come out this year.
Magonia focuses on a girl named Aza, who suffers from a rare lung disease, and hardly has a life… until one day, she suddenly does. Only this one isn't on the ground, on Earth with the rest of us. It's in the skies of Magonia, where ships fly and a war between Magonia and Earth is coming.
Does she let herself live in this new world where she's finally powerful, or does she save humanity, as well as the boy back home that loves her?