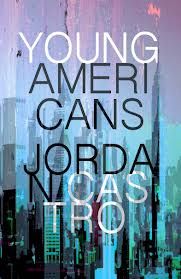 Classics
Read This, Then That: YOUNG AMERICANS and T.S. Eliot
In Read This Then That, we pair new books with classics that have similar themes, structures, and stories.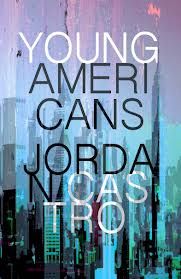 Jordan Castro is part of what is arguably one of the most polarizing currents of contemporary literature, one with Tao Lin nominally at its head (Castro has previously been published by Lin's MuuMuu House imprint, as well as in other venues). This kind of über-hipster-lit is often decried—for a variety of reasons—but I find much of it compelling and Castro's recent collection of poems, Young Americans, extremely so.
The style is flat and the overarching theme could be described as navel-gazing—or, if you're more like me, you might say it's an earnest self-examination by a young American. In "I'm Sorry I Get Mad and Talk in an Irritated Tone of Voice to You," Castro writes:
'you seem happier around other people,' you say

'you never have emotional conflicts with other people like you do with me'

'obviously i don't have emotional conflicts with other people like i do with you,' i say

'because i don't care about them as much as i care about you'

i think about my tone of voice, how i shouldn't be talking to you the way i'm talking to you now
Concluding that in reality, he's "communicating nothing/except my faults and my inability to treat you how you deserve to be treated/i'm sorry," Castro reaches surprising heights of emotional intensity with what appear to be the sparest of tools.
The poems, about family, friends, drugs, social media, and ultimately self-worth, are often painfully serious. And young.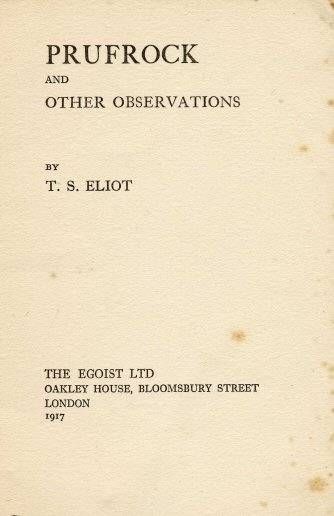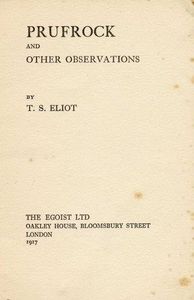 T.S. Eliot was close to the same age as Castro when he began his famous "Love Song of J. Alfred Prufrock," though it was published a few years later. "Streets that follow like a tedious argument/Of insidious intent/To lead you to an overwhelming question…/Oh, do not ask, 'What is it?'/Let us go and make our visit." Prufrock has no lack of navel-gazing, and while Eliot's style is widely recognized now as both innovative and beautiful, it represented an important break with the past as well.
I grow old…I grow old…
I shall wear the bottoms of my trousers rolled.

Shall I part my hair behind? Do I dare to eat a peach?
I shall wear white flannel trousers, and walk upon the beach.
I have heard the mermaids singing, each to each.

I do not think they will sing to me.
Eliot revisited similar themes of modernist alienation in "The Waste Land," though on a less intrapersonal level. Alienation from both the world and oneself are themes throughout Young Americans along with much writing from Castro's peers. The 21st century may put a different gloss on things (Castro may be most internet-famous for a Twitter stunt in which he offered to attempt self-genital-mutilation on a dare), but the basic concerns are not new, nor is the idea that a young person would write strange new poems about them. Eliot did not write a "Haiku for Drugs," but if he lived today, he just might have.