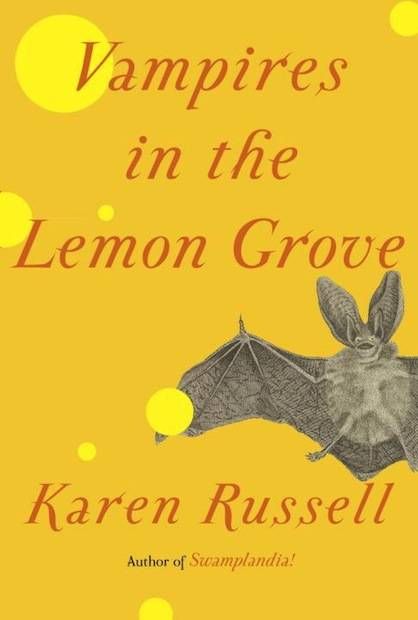 Classics
Read This, Then That: VAMPIRES IN THE LEMON GROVE and E.T.A. Hoffmann
In Read This, Then That, we pair new books with classics that have similar themes, structures, and stories.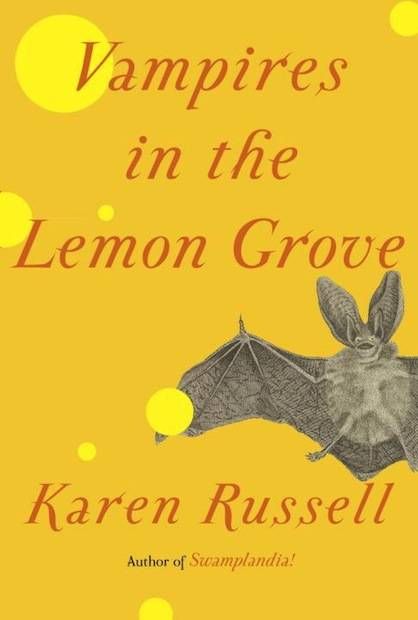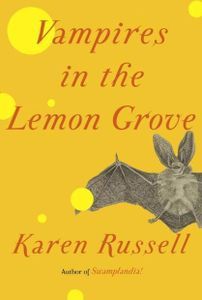 Vampires in the Lemon Grove, Karen Russell's second short story collection and the follow-up to her novel Swamplandia!, is difficult to pigeonhole. My first instinct was to think of Russell's work as magical realism, or perhaps surrealism. Michiko Kakutani's favorable New York Times review of the collection says that "Russell's fiction belong to that wondrous world of fable that first captivated us as children and that still retains a magnetic hold over many of our imaginations," and also that Russell "create[s] narratives that possess both the resonance of myth and the immediacy of something new," in between taking time to note the stories' mixture "of the weird and supernatural with acute psychological realism; elements of the gothic with dry, contemporary humor."
Fable? Myth? Gothic? And how about fairy tales?
There's often a dark side to Russell's work—just behind the supernatural veneer might lurk evil, or something like it. And while many of her narratives juxtapose different phases of life, as Kakutani's review points out, they also juxtapose the interior, constantly changing lives of individuals with the also-constantly-changing outside world over which they exert very limited control. The title story, for example, is just as much a meditation on the changing relationship of an immortal being with the world, as history progresses, as it is on the changes the vampire himself experiences as he grows.
The collection's second story, "Reeling for the Empire," similarly portrays two evolutions bumping up against each other: the personal growth of the narrator as she grows into womanhood and agency, along with the industrialization of Japan and the problems it brings its people. It does so with the help of a familiar folktale trope, that of a young woman being transformed into an animal—in this case, a human silkworm.
I'll put it bluntly: we are all becoming reelers. Some kind of hybrid creature, part kaiko, silkworm caterpillar, and part human female. Some of the older workers' faces are already quite covered wtih a coarse white fur, but my face and thighs stayed smooth for twenty days. In fact I've only just begun to grow the white hair on my belly. During my first nights and days in the silk-reeling factory I was always shaking. I have never been a hysterical person, and so at first I misread these tremors as mere mood; I was in the clutches of a giddy sort of terror, I thought. Then the roiling feeling became solid. It was the thread: a color purling invisibly in my belly. Silk. Yards and yards of thin color would soon be extracted from me by the Machine.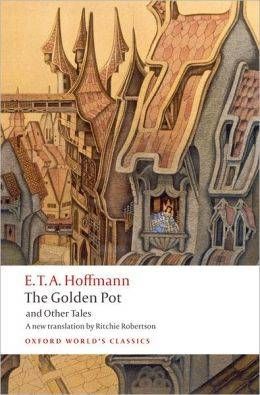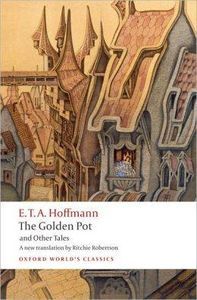 Taking Russell's stories as a blending of the weird and wonderful with the friction of individual growth in a changing world, I began to think of 18th- and 19th-century German Kunstmärchen, or "literary fairy tales." The genre was popular among German-language writers in the Romantic period, among them Goethe, Schiller, and E.T.A. Hoffmann, who wrote a number of stories and novellas including his masterpiece, "The Golden Pot," which tells of a young man and his strange, magical journey toward falling in love with the daughter of a salamander transformed into a man.
These fantastical stories can be seen as a reaction by Romanticism to the Enlightenment—a rejection of cold logic in favor of emotion, sensitivity, and what is referred to in "The Golden Pot" as the "child-like poetic spirit," a requirement of whoever will marry the salamander's daughters.
"Such a spirit is often found in youths who are mocked by the rabble because of the lofty simplicity of their behaviour and because they lack what people call worldly manners. Oh, dear Anselmus! Now you understand my song under the elder-bush, my gaze, you love the green snake, you believe in me, and want to be mine for evermore! The beautiufl lily will bloom from the golden pot, and we shall live together, blissfully happy, in Atlantis!"
It may seem that Anselmus's end, as foretold here by his lover Serpentina, is a happier one than awaits the kaiko-girls, but I'm not so sure. Who am I to say that "the reflection of [Kitsune's] shining new face" wasn't the same kind of reward?
_________________________
Sign up for our newsletter to have the best of Book Riot delivered straight to your inbox every two weeks. No spam. We promise.
To keep up with Book Riot on a daily basis, follow us on Twitter or like us on Facebook. So much bookish goodness–all day, every day.