Classics
Read This Then That: OLD FILTH and PLAIN TALES FROM THE HILLS
In Read This Then That, we pair new books with classics that have similar themes, structures, and stories.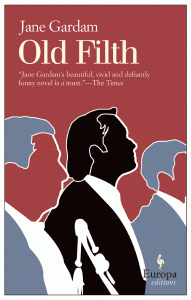 Jane Gardam had been a prolific novelist for decades before the 2004 UK release of Old Filth, whose title character captivated Paul Gray of the New York Times Book Review as someone who "belongs in the Dickensian pantheon of memorable characters." Filth—which stands for Failed in London, Try Hong Kong—is someone out of another world, and both Old Filth and Gardam's follow-up, told from the perspective of Filth's wife Betty, The Man in the Wooden Hat, emphasize this.
Filth was born in Malaya, a place that didn't even exist anymore by the time he was a grown man. He was what is known as a "Raj orphan"; growing up with servants in the East until age 5, he was at that point sent to a professional foster family in Wales, set to see his father only once more for his whole life. Children of the British armed forces and bureaucracy stationed across the Eastern empire often suffered this fate.
Some children forgot their parents, clung to their adoptive families who later often forgot them. There were bad tales. Others grew to say they'd had a much better time in England away from their parents, whom they did not care for. There were children who worked hard at growing stolid and boring, and made marriages only in order to have roots of their own at last. They never told anything.
In Filth's case, it was to lead to a life always frightened about losing loved ones, never feeling safe anywhere—until, finally, he began to feel safe with his wife. It also led to his extreme work ethic—as he learned at school, working meant he didn't have to think. And it led, with the help of a wartime friend that only a Raj orphan could have made, to a career spent largely in the East, where Filth and his wife alike (another Raj orphan, of course) felt at home much more than they did at Home (as all the Raj called England, whether or not they had been born there or even spent any significant time there).
But Filth and Betty are the last of their kind. From their retirement in Dorset, they watch on television the handover of Hong Kong to the Chinese, and weep. They saw changes wrought in the world that their grandparents could hardly have imagined, though their parents had begun to see them coming. And the result, for them, was less a feeling of loss at the end of the British Empire and more a feeling of even more profound orphanhood and homelessness. After all, Home was never really home for them, and now Hong Kong can't be either.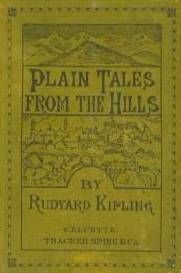 It is a strange and conflicted tragedy, especially reading about it as we do from our postcolonial perspective. If Gardam's peek at these problems interests you, you could do worse than going to a real Raj orphan for more: Rudyard Kipling. Often maligned, I would contend unfairly, Kipling was brutally harsh on the absurdity of empire, bureaucracy, and Anglo-Indian relations. His collection of early short stories, Plain Tales from the Hills, is an excellent introduction.
Written before Kipling was 23, the stories range from the comic to the tragicomic, with just a few thrown in that seem to have only a tragic element. For the most part, the young Kipling wrote about British government workers, who were living in a rather bizarre world away from "Home," in their relations with each other and with the natives. The first, "Lispeth," is the story of an Indian orphan girl taken in by missionaries, who attempts to engage herself to an English traveler whose life she saves. Her benefactors are horrified, and the narrator comments sardonically that "[i]t takes a great deal of Christianity to wipe out uncivilized Eastern instincts, such as falling in love at first sight." The chaplain, his wife, and the Englishman in question all conspire against Lispeth by telling her that yes, the Englishman will marry her, but he has to go back to England first. He will return for her. When she discovers the reception, she declares that she is "going back to [her] own people."
She took to her own unclean people savagely, as if to make up the arrears of the life she had stepped out of; and, in a little time, she married a wood-cutter who beat her, after the manner of paharis, and her beauty faded soon.

"There is no law whereby you can account for the vagaries of the heathen," said the Chaplain's wife, "and I believe that Lispeth was always at heart an infidel." Seeing she had been taken into the Church of England at the mature age of five weeks, this statement does not do credit to the Chaplain's wife.
The story is typical of the collection, both in its events and their resolution: not much kinder to either side than the other, and, to this cynic, rightly so. Other stories are more comic romances, focused on intrigues and affairs among the English people stationed in the Hills. And in those that focus most on bureaucracy and governance, Kipling is at his best (that is, his most sardonic):
Now India is a place beyond all others where one must not take things too seriously—the midday sun alwasy excepted. …Good work does not matter, because a man is judged by his worst output and another man takes all the credit of his best as a rule. Bad work does not matter, because other men do worse, and incompetents hang on longer in India than anywhere else. …Nothing matters except Home furlough and acting allowances, and these only because they are scarce.
It is a world of "delusion[s] as to the ultra-importance of [one's] own particular employements," without which "I suppose that they would sit down and kill themselves," a world of "'foci' and 'factors'" and "assisting the Empire to grapple with serious political contingencies." A world that will continue to devolve into ever-deeper absurdity until the veneer of sustainability finally disappears and the world of Filth and Betty begins to emerge, leaving them, and in many respects Kipling, orphaned in entirely new ways.