This content contains affiliate links. When you buy through these links, we may earn an affiliate commission.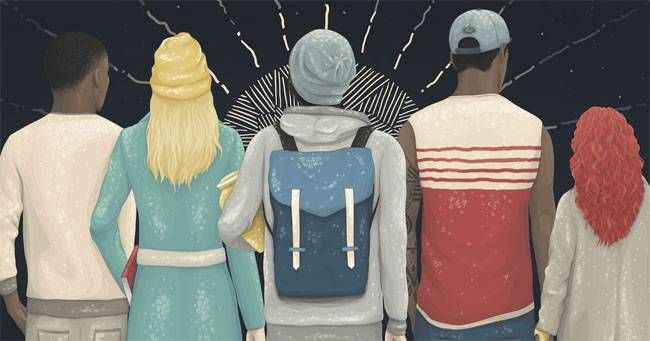 In writing Mosquitoland, I'm not sure David Arnold thought to himself "well, that's going to be hard to live up to." But it's certainly something I couldn't help but think.
That book, which was easily one of my favorite reads of 2015, is just a heart-wrenching, beautiful novel of road trips and friendships, wrestling with mental illness and complicated families. It packed in everything I love, and packed a serious emotional punch.
How? How was the next book going to be this good?
Well. It is. With Kids of Appetite, he brings the same intense emotion and stunning prose that made Mosquitoland such a perfect book, and takes on some bigger challenges. Shifting POV. An enormous cast of characters (which has a clever and quirky breakdown before Chapter 1). Moving back and forth through the present and into flashbacks. Bits of the story told in letters and lists.
In Kids of Appetite, readers meet Victor and Madeline (or just Vic and Mad), two wildly different teenagers that end up having to tell their story, which is a wonderfully complex one, about a brutal crime. And along the way, there are so many small adventures that build up to creating a grand friendship and love story. Notably, Vic scattering the ashes of his father through New Jersey, while trying to cope with the idea of his mother moving on with someone else.
That scene… I'm ruined just thinking about it.
So while Kids of Appetite is certainly about two teens and a crime in New Jersey… it's about so much more. Family, friends, learning to move on. It's a remarkable thing, to come away from a single novel feeling like you've experienced not just multiple characters, but multiple books. And Arnold does that here, most definitely.
And as it turns out, this has been a wonderful year for shifting POV books in YA. From fantasy to contemporary reads like Arnold's, there are quite a few that do it spectacularly well. Here are a handful to add to your reading lists.
Kids of Appetite will break hearts in bookstores everywhere in September.
Highly Illogical Behavior by John Corey Whaley: In this spectacularly geeky YA novel, we meet two characters. Solomon, an agoraphobic, Star-Trek-loving (get the title now?) teenager who hasn't left his house in three years, and Lisa, a well-meaning but definitely-about-to-mess-things-up girl who wants to get Solomon out of his shell. She wants to "fix" him, which should already raise some red flags. The result is a really lovely book about friendship and honesty, that's absolutely peppered with geekery and pop-culture. I mean, there's an Enterprise on the cover, you guys.
Also See:
Beyond the Red by Ava Jae: Let's shift our shifting POV reading recommendations towards the sci-fi. There's a lot of love in Ava Jae's debut novel, which tells the story of an alien queen and a half human / half alien rebel soldier who couldn't be more different, but end up fighting for their lives when they are both framed for an assassination attempt.
It's humans vs. aliens in a sweeping sci-fi thriller, as these two unlikely allies have to find a way to stop a brewing disaster, before genocide sweeps the planet. Forbidden love! Diverse cast of characters! Intense action and political intrigue! Get it!
Also See: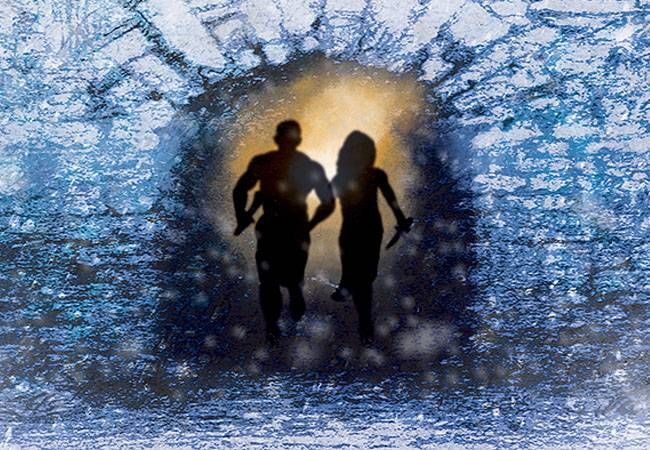 A Torch Against the Night by Sabaa Tahir: Let's jump over to fantasy for a moment. The sequel to Tahir's bestselling smash An Ember in the Ashes finally comes out in August, and let me tell you, it does not disappoint. And this time, instead of just adventuring with Laia and Elias, you're joined by Helene, Elias' former friend from the first book. Her mission? Heartbreaking. She has to hunt down Laia and Elias, as the two continue their mission to escape.
Also See:
Salt to the Sea by Ruta Sepetys: And now, some YA historical fiction. While Jae's novel gives you two perspectives and Tahir's sequel gives you three, Sepetys' latest, a story centered around World War II and the greatest tragedy in maritime history, introduces you to four characters. Each of them is eager to board the historic ship, the Wilhelm Gustloff, all with their own secrets and demons they're running from, all clinging to the hope of being free.
Also See:
—
What are some of YOUR favorite multi-POV books that came out this year?