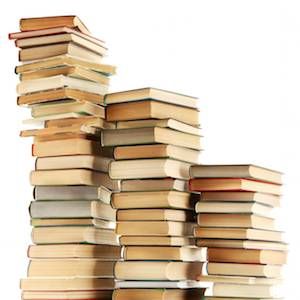 Nonfiction
Read This Instead of That: History Edition
This content contains affiliate links. When you buy through these links, we may earn an affiliate commission.
Y'all know that I'm obsessed with history, right? I gobble up history in print and audio like a Rachel who hasn't eaten chocolate in a week and is suddenly transported to a Ghirardelli store.
Not surprisingly, I keep track of the new histories coming out each month, and for a while now, I've been very disappointed. You might have seen me ranting on The Twitters in the following way:
WHY DO WE NEED ANOTHER BIOGRAPHY OF FDR.
WHY DO WE NEED ANOTHER HISTORY OF WORLD WAR I.
WHY DO WE NEED ANOTHER BOOK ABOUT THE BATTLE OF WATERLOO.
WHY DO WE NEED ANOTHER BOOK ABOUT LINCOLN.
Now, PLEASE, don't take this as a call for censorship. I'm for ALL the books- write anything you want, publish anything you want, read anything you want. All I'm saying is that topics like the ones I just listed are so very done. As in, that steak is more char than meat, it's so done.
These are important topics, but unless someone recently uncovered a cache of hidden Lincoln letters or artifacts from Napoleon's time gallivanting around Europe and the Middle East, I'm thinking that these books are simply new interpretations or perspectives on a well-discussed theme. That's all nice and everything, but then the book becomes more about the writer's interpretative gymnastics than new or interesting information.
One of my professors- a Shakespeare scholar- once called for a moratorium on people writing about Shakespeare. He said, let's all just take ten years and step back and then maybe when we start writing about him again, there'll be some fresh ideas. Apparently, no one has listened to him…yet.
So I've put together a list of alternative histories to read if you just can't believe that, for instance, the millionth book about D-Day just hit store shelves. Because, you know, there were other things happening around the world other than wars and American presidents doing things.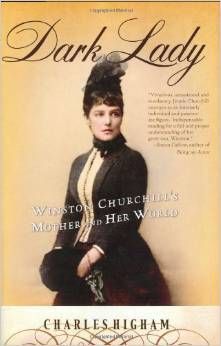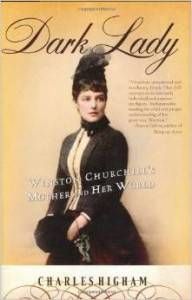 Instead of another Winston Churchill biography, read Dark Lady: Winston Churchill's Mother and Her World by Charles Higham
American-born Jennie Jerome was one feisty lady, doing her feminist, freethinking thing while advocating for Irish independence and having affairs with younger men, as well as the Prince of Wales (the future King Edward VII). Her marriage to Lord Randolph Churchill boosted her into the British aristocracy, and the rest, as they say, is history.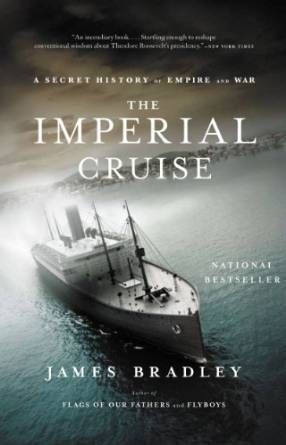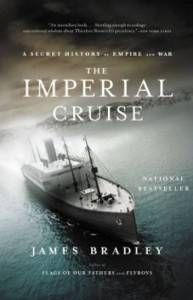 Instead of another book about Theodore Roosevelt's administration, read The Imperial Cruise: A Secret History of Empire and War by James Bradley
I listened to this as an audiobook a few years ago, and it expanded my understanding of the U.S.'s growing imperialist presence around the world at the turn of the 20th century. Here, Bradley focuses on the 1905 U.S. diplomatic mission to Hawaii, Japan, the Philippines, China, and Korea, which Roosevelt thought would promote America's interests in the Pacific. Instead, it bred tensions and hostilities that lasted well into the 20th century.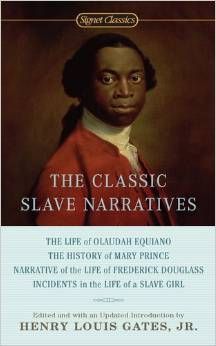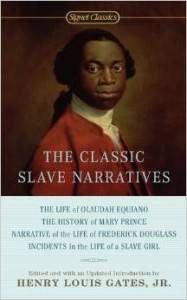 Instead of another history of the American Civil War, read The Classic Slave Narratives, ed. by Henry Louis Gates

I, for one, am fascinated by Civil War history- mostly the social, political, and economic issues involved, and not so much the blood and guts and killing part of it. BUT. I haven't heard of many new discoveries re: the Civil War, so let's read a little more broadly, shall we? Here, Gates brings together important texts like The Life of Olaudah Equiano (1749), Narrative of the Life of Frederick Douglass, and Harriet Jacobs's Incident in the Life of a Slave Girl. Many of these texts have only recently been included in American lit anthologies, and should be read by everyone.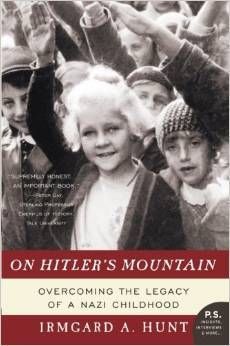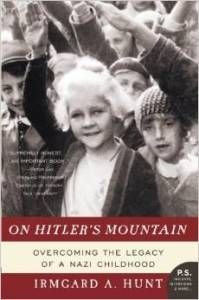 Instead of another general history of World War II, read On Hitler's Mountain: Overcoming the Legacy of a Nazi Childhood by Irmgard A. Hunt
I have to hand it to my mom on this one- she recommended On Hitler's Mountain to me several years ago, and it's one of the best memoirs of life in Nazi Germany that I've read. Hunt doesn't try to excuse or explain what happened in Germany, but demonstrates how families like hers (in mountain villages and other remote areas) were never sure what was actually happening in the major cities. And yet, Hitler had a house on the mountain right near where her family lived, and when Germany was falling apart at the end of the war, Hunt and her family, like many others, were left to survive as best they could under Allied attack.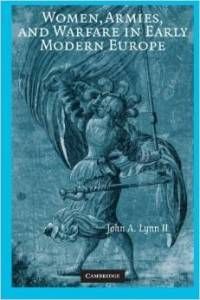 Instead of another book about the Battle of Waterloo, read Women, Armies, and Warfare in Early Modern Europe by John A. Lynn II
If you think that between 1500 and 1815, all men went off to fight wars and all women stayed home to knit, think again. Not only did a number of women assume male disguises to participate in battles, but many also accompanied male soldiers to serve as laundresses, cooks, nurses, and prostitutes. Lynn offers us a different and interesting perspective on military conflict by acknowledging the ways in which women participated in a number of different roles.