Nonfiction
Read These Essay Collections: Winter/Spring 2017 Edition
This content contains affiliate links. When you buy through these links, we may earn an affiliate commission.
I'm always on the look-out for new and interesting essay collections, and the first half of this year has a bunch of good ones on offer. Okay, the first two are from the end of last year, so I cheated a little bit, but I didn't want you to miss them. I think there's something on this list for many different types of readers, whether you're a regular essay-reader or not. Some of these essay collections will appeal to lovers of books about books. Some will appeal to those who want to read about culture, science, or religion. Still others will appeal to those who want to read something personal, something funny, something philosophical, or something beautifully written. Some essay collections contain all these things. So check them out! If a book is not yet published, I included the publication date and publisher so you can easily add it to your wishlist.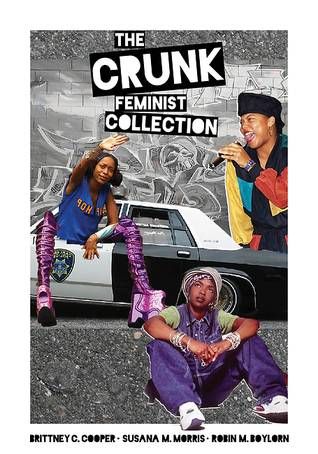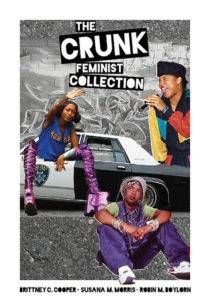 The Crunk Feminist Collection, edited by Brittney C. Cooper, Susanna M. Morris, and Robin M. Boylorn: The Crunk Feminist Collective began as a blog devoted to race, gender, pop culture, and current events, run by three academics wanting to have real, deep conversations about race and culture. Now they have gathered their work into an engaging, vital collection that will appeal to readers of all kinds.
Waveform: Twenty-First-Century Essays by Women, edited by Marcia Aldrich: This volume collects essays by Eula Biss, Meghan Daum, Margo Jefferson, Cheryl Strayed, Roxane Gay, and many more. It's a celebration of women writers and the contributions they have made to the essay form.
Scratch: Writers, Money, and the Art of Making a Living, edited by Manjula Martin: Every wondered how to make money as a writer, or whether that's even possible? This collection brings together writers such as Cheryl Strayed, Jennifer Weiner, Alexander Chee, and many more, to discuss the realities of money, writing, and life.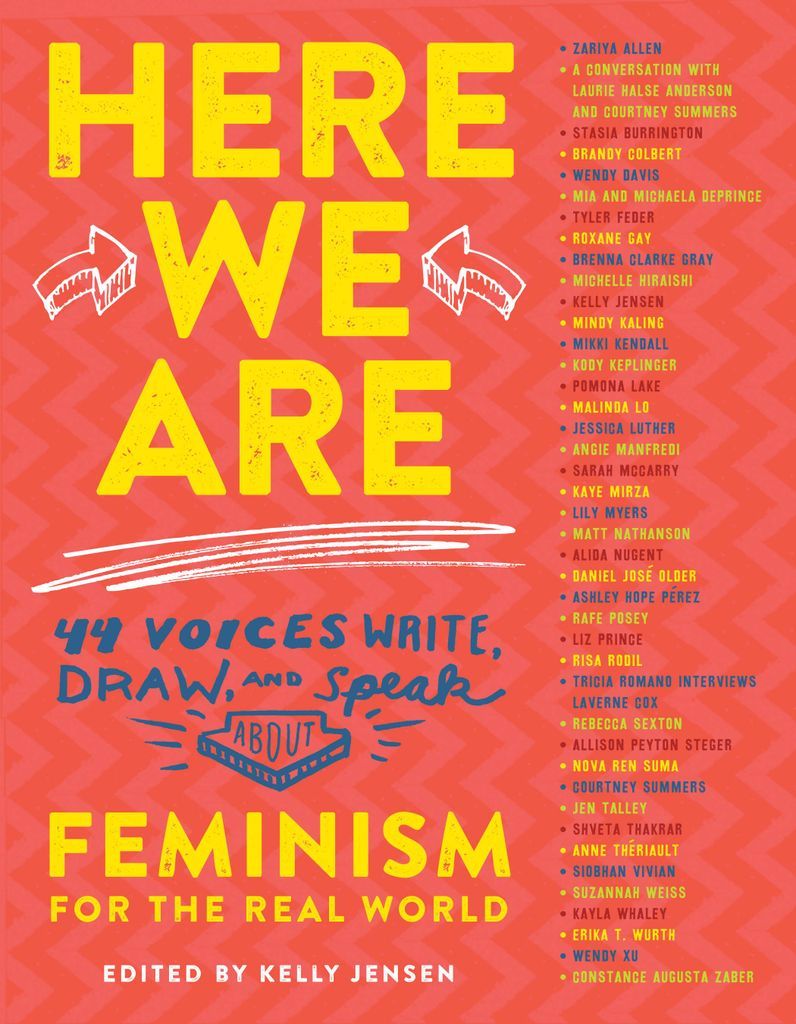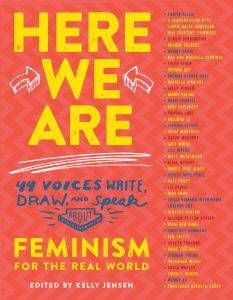 Here We Are: Feminism for the Real World, edited by Kelly Jensen: Full disclosure: Kelly Jensen is a Book Riot editor. Here We Are contains many genres, including essays, poems, and comics, about what it means to be a feminist today. Writers include Nova Ren Suma, Malinda Lo, politician Wendy Davis, and many more.
300 Arguments, by Sarah Manguso: Want something short that will make you think deeply? This book is a collection of aphorisms and offers the pleasure of reading each "argument" separately, while pondering how they work together to create a whole.
How We Speak to One Another, edited by Ander Monson and Craig Reinbold: This collection is perfect for those who like books about books: it brings together over 40 pieces in which writers respond to the essays that have most moved, changed, and influenced them.
Animals Strike Curious Poses, by Elena Passarello: Here you will find 16 essays about animals, each one covering an animal named and made famous by humans. The pieces move from animals into history, myth, and science.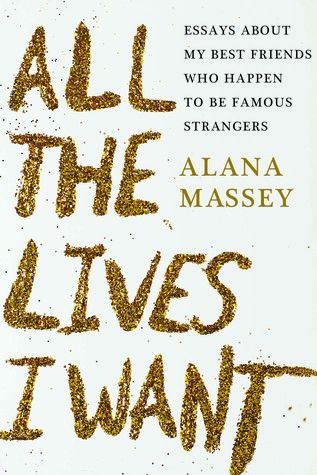 All the Lives I Want: Essays About My Best Friends Who Happen to Be Famous Strangers, by Alana Massey: This book has a fabulous subtitle. It's a collection of essays about personal experience and pop culture, looking at figures such as Britney Spears, Sylvia Plath, Joan Didion, and Courtney Love.
Practice Resurrection: And Other Essays, by Erik Reece: This book contains essays on religion, family, and the natural world and helps readers think about human spirituality and the environment. This is a book especially for readers of Wendell Berry.
An Arrangement of Skin: Essays, by Anna Journey: The subjects in this collection are varied, but they focus on identity, the "many 'skins' we inhabit in a life," as the publisher puts it. This is a book for lovers of the lyric essay and those interested in experiments in the essay as a form.
More Alive and Less Lonely: On Books and Writers, by Jonathan Lethem: Here you'll find over a decade of Lethem's essays on books and writing, including new material and previously published works. This is perfect for fans of Lethem's novels and for those who can't get enough of writing about writing.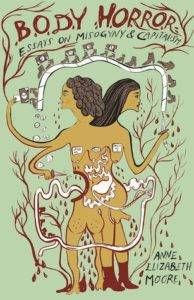 Body Horror: Capitalism, Fear, Misogyny, Jokes, by Anne Elizabeth Moore (Curbside Splendor, March 27th): This book's subtitle should draw you into this collection of essays on women's bodies in our misogynistic, capitalistic world. These essays contain personal and journalistic writing and a healthy dose of humor.
Somebody With a Little Hammer: Essays, by Mary Gaitskill (Pantheon, April 4th): These pieces were written over the course of a couple decades and cover a range of topics including books and authors; musicians, artists, and celebrities; and cultural and political movements and debates.
The History of the Future: American Essays, by Edward McPherson (Coffee House Press, April 10th): As the subtitle promises, here are essays about America: its places, its history, and its myths. Topics include fracking, Dallas and Dallas, the St. Louis World's Fair, and more.
Too Much and Not the Mood: Essays, by Durga Chew-Bose (FSG Originals, April 11th): Chew-Bose's writing is lovely; it will make you slow down to treasure every word. Her essays are personal in focus, while at the same reaching toward the philosophical and the poetic.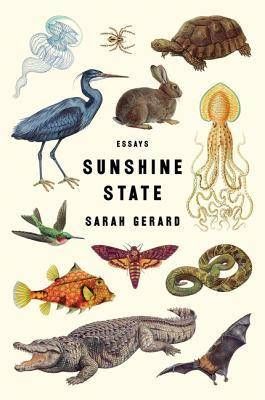 Sunshine State: Essays, by Sarah Gerard (Harper Perennial, April 11th): Here is another essay collection that has a lot to tell us about America. Gerard focuses on Florida and from there moves into the personal, and into politics, the economy, and the environment.
American Originality: Essays on Poetry, by Louise Glück (Farrar, Straus and Giroux, April 18th): If you follow contemporary American poetry, you may have come across Louise Glück's work. Here she is writing essays on poetry, with a new look at what's going on in the poetry world today.
One Day We'll All Be Dead and None of This Will Matter: Essays, by Scaachi Koul (Picador, May 2nd): If you're in the mood for some humorous essays, you might check out this book, a debut collection that touches on race and culture, gender roles, parents, the internet, and more.
Aliens: The World's Leading Scientists on the Search for Extraterrestrial Life, edited by Jim Al-Khalili (Picador, May 9th): Here's a collection for all you lovers of science. This book brings together scientists from around the world to discuss the latest research and theories on the search for intelligent life in the universe.
We Are Never Meeting in Real Life: Essays, by Samantha Irby (Vintage, May 30th): Irby's previous essay collection Meaty was hilarious. Here is her follow-up, with more of what she is so good at: comic personal essays on the trials and tribulations of contemporary life.
Want even more essay collections? We've got 100 of them.