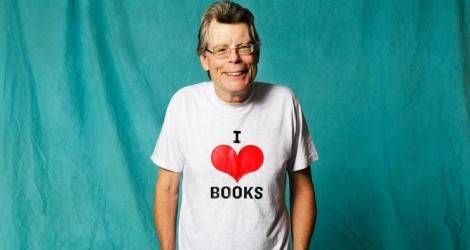 Horror
Read Stephen King's New Short Story for Free!
This content contains affiliate links. When you buy through these links, we may earn an affiliate commission.
Stephen King released a new short story titled "Laurie" yesterday. In a tweet, King called it "an appetizer to the main course":
I'm posting a brand new short story, if you want to read it–think of it as an appetizer to the main course, THE OUTSIDER, coming next week. The story is free. Read, print, share, whatever. Go to my website or click the link. Enjoy! https://t.co/tfHIWTPoNw

— Stephen King (@StephenKing) May 17, 2018
King is referring to his forthcoming novel The Outsider, which is set to come out on May 22. The story is 32 pages and centers on a recent widower named Lloyd who is gifted a puppy (the titular Laurie) by his well-meaning sister. This dog is milder than King's famous Cujo, but the story still packs a punch.
Read it on King's website here.