This content contains affiliate links. When you buy through these links, we may earn an affiliate commission.
Mars is super-close to Earth this week; the closest it's been in 10 years. On May 30, it will be about 46.8 million miles away from Earth, which means that all this week, you can go outside and get a pretty good look at it with the naked eye until June 3.
There are hundreds of science fiction novels about Mars: Heinlein, Asimov, Bova, Bradbury, C.S. Lewis, Butler, Burroughs, Robinson, Clarke, Lao, Bear and, most recently, Weir have written novels about it. There are enough books about the Red Planet to stock an entire library.
You know what else there's a lot of? Short fiction about Mars.
To celebrate this year's close approach*, here are some short works written by authors who've stared up at that red dot in our sky and speculated about who might be on Mars, looking back at us, the blue dot in theirs.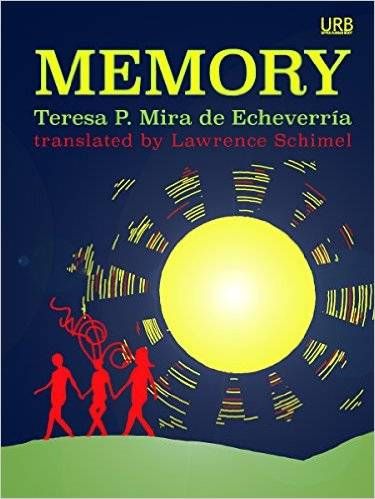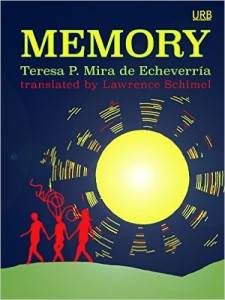 Memory by Teresa P. Mira de Echeverría translated by Lawrence Schimel: Memory begins with Jebediah, a small boy on Mars. He lives in a mining colony with his father. One day, he meets a native, one of the genetically modified people who were created to terraform the planet, and he falls in love. Ajax is one of only 40 members of his race, and has his own mission, which is focused on Jebediah. This novelette is an exploration of oppression, freedom, love, polyamory, memory, and time itself.
Bajo un Cielo Ajeno by Bernardo Fernández (BEF): I'm including this one with a caveat: This is a piece for Spanish-speakers, since it hasn't been translated yet. The hero is Juan Brigada, a Oaxaca native, who is part of a work program on Mars. The work allows him to support his family on Earth, but by going to Mars he's sacrificed his right to come home. This story is available in BEF's anthology, Escenarios Para el Fin Del Mundo.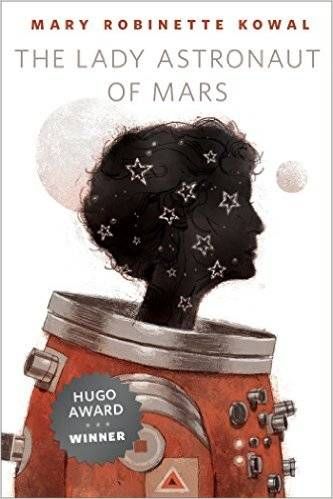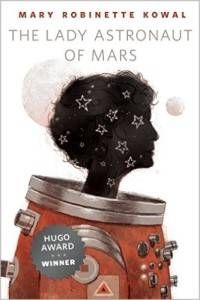 The Lady Astronaut of Mars by Mary Robinette Kowal: Elma led the first expedition to Mars. Now she's in her 60s, and she lives there. Elma loves flying, and when she's offered a mission she has to choose between her dying husband and her last chance to get out into space and fly. Set in what seems like an alternative present (Elma's memories and the technology seem to come from the early '60s), this story examines our space program and the choice between work and family.
Falling Onto Mars by Geoffrey Landis: When the governments of the world abolished the death penalty, they all clapped themselves on the back and congratulated themselves. But there was still crime, and so Earth decided to send its convicts to Mars. This story is short enough to read on your lunch break (if you can eat lunch while reading the subject material) and gives a short history of the transportation and liberation of Mars.
Mars is No Place for Children by Mary A. Turzillo: Kapera Smythe is a six-year-old on Mars. She's got leukemia and when she finds out that her parents are planning to have her treated on a station in Earth orbit (which means she'd never see her father again) she makes other plans: to run away. This story, which won the Nebula in 2000 is available in the The Nebula Awards Showcase 2001 collection.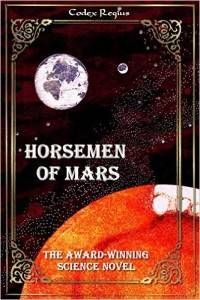 Horsemen of Mars by Codex Regius: The first Mars expedition encounters the titular "horsemen," a deadly St. Elmo's fire-type phenomenon native to Mars.
This novella, which won an award in Germany the year it was published, was written by a married couple in Europe who are scientists and translators.
High Weir by Samuel R. Delany: An expedition finally finds what it's been looking for: evidence of a past civilization. The linguist on the mission is at loose ends, though, because there's no record of written language. But, the team finds that there is, in fact a record that's been left behind. It's just not what they expected.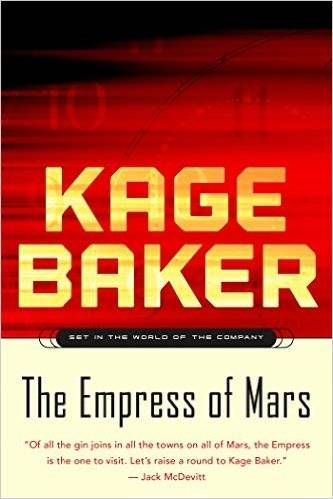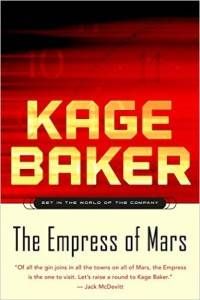 The Empress of Mars by Kage Baker: In this novella, the U.K. is the nation that's planted a flag in Mars.
Mary Griffith was a xenobotanist for the British until she was let go, so she makes a living for herself and her family by opening the only bar on Mars. The novella has since been expanded into a full-length novel.
I Walked the Planet Mars by Scott Key: This is a story so short that you can read it on your lunch break. Hell, you can read it on a smoke break. It's so short that I'm afraid to summarize it and give too much away, but here goes: a young man from MIT finds himself suddenly on Mars, John Carter-style. I love the way the story is influenced by Burroughs, and the way it subverts Burroughs.
The Janitor on Mars by Martin Amis: One day, in 2049, a robotic janitor on Mars contacts Earth. He invites a delegation from Earth to come meet him on Mars and tells them about the rise and fall of the Martian race and about Earth's inevitable end. Meanwhile, in an orphanage, a young boy has been raped and the janitor there takes it upon himself to find the perpetrator. This story is available in Amis's collection Heavy Water, but if you have a New Yorker subscription, you can find it there, too.
*(Reading this later? Do not despair. You can catch the next close approach on July 31, 2018.)