Children's
Read This, Then That: Mice of the Round Table & Other Tales (Tails?) of Squeaky Fantasy Heroes
This content contains affiliate links. When you buy through these links, we may earn an affiliate commission.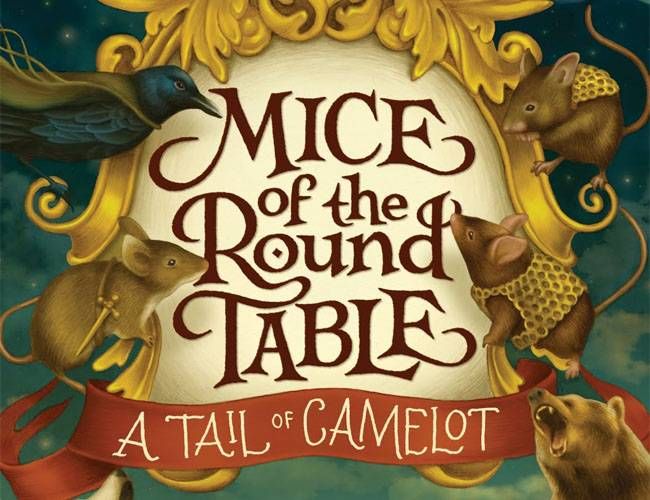 I've been excited for Julie Leung's debut, A Tail of Camelot, for quite a while, ever since I managed to run into and steal an early copy at this year's Book Expo America. There's just something about mice in novels that makes me feel like a kid again, and transports me back to a time when stories like The Mouse & the Motorcycle absolutely delighted me.
Mice… they feel safe, for some reason. So little. So fragile. So absolutely cute. And it's in fantasy novels that they're given this bold new life, where despite their size, they find themselves standing up to impossible odds, towering beasts, and the darkest of evils (frequently found in the hearts of rats). And when you're a kid, or even a grown adult, it's easy to relate to something so small in a world so big.
It's the Mouse Guard Effect ™, I think. I've been reading Petersen's comic series since it came out, and seeing those little furry heroes and heroines venture forth on Lord of the Rings-style adventures always keeps me coming back to my local indie comic shop.
And that's what's at the magical heart of Julie Leung's debut novel, which reads a little bit like David Petersen's Mouse Guard blended with Brian Jacques' Redwall, set in the world of Camelot and Arthurian legend.
That even the smallest creature can make a big difference.
In A Tail of Camelot, the first book in Leung's Mice of the Round Table series, readers meet Calib, a young mouse who wants to be a Knight of the Round Table. His family that live in the walls and floorboards of Camelot aren't your typical mice, because really, what set in Arthurian legend is ever typical? No, they are the tiny, unseen guardians of the kingdom. And it'll be up to Calib and his big dreams, to help in the latest adventure… one that could hurt the humans he admires so much.
The result is a delightful romp through Arthurian legend, that's a wonderfully charming read-in-one-sitting for adults, and a book that's sure to keep young kids captivated read after read. I can definitely see children requesting plushes of Calib, Cecily, and all the furry friends at some point.
And by children, I mean me. Hi HarperCollins, please send me a custom plush of Calib ASAP. Thanks.
The characters are easy to root for, like all mice in kids fantasy novels. Calib and his Camelot family aren't the first squeaky animals to take up epic heroic quests, and certainly won't be the last. Because readers love to cheer for the little guy.
When you're done with A Tail of Camelot, or while you're waiting to pick up a copy, check out these titles full of bold lil' mice, venturing in fantasy realms.
Redwall by Brian Jacques: Ah, the classic series that spans nearly two dozen books (the final book, The Rogue Crew, was the 22nd one in the series and came out in 2011) and two decades of publication (Redwall came out in 1986!), Jacques' fantasy novels introduce readers to scores of bold, brave mice and other creatures, including otters, ferrets, and squirrels, as they navigate a world of thrills and peril.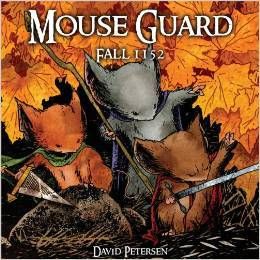 Mouse Guard by David Petersen: A personal favorite of mine, Petersen's Mouse Guard introduces readers to a lush,
beautifully illustrated world right around our feet. Mice who tell tall tales in taverns, who ride dangerous animals like ferrets, and who quest for ancient, seemingly-magical weapons across the realm, make for some really thrilling stories. And the stories are as stunning as the art.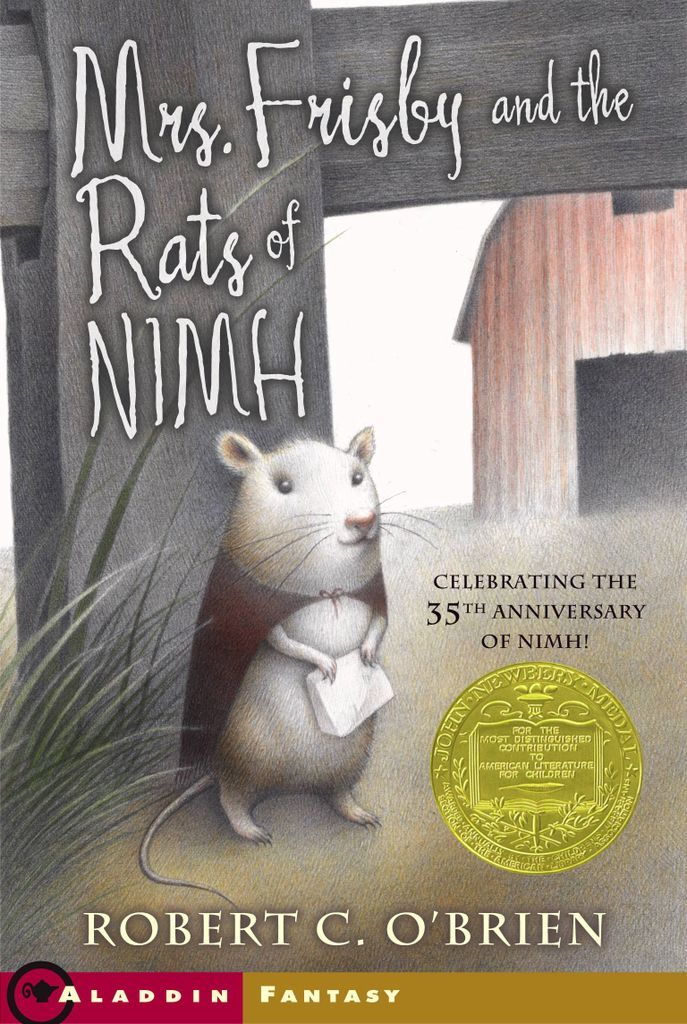 Mrs. Frisby and the Rats of NIMH by Robert C. O'Brien: I don't know about you guys, but I will never forget being absolutely terrified by the film adaptation of this book as a kid. The scene with the needle?! WHY did my parents let me watch this?
The novel is packed with way more compassion that the classic film, taking you on Mrs. Frisby's quest to save her family, before the plow runs through her home. Magic and science blend together in a really lovely read, that's less about the horror in the movie, and more about friendship and family.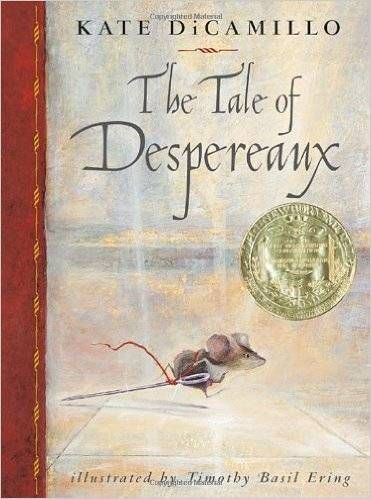 The Tale of Despereaux by
Kate DiCamillo: Oh, sweet lil' Despereaux. You bookish, brave mouse. In DiCamillo's classic, award-winning book, we meet the title character, a mouse smitten with the knights and heroes he spends his days reading about.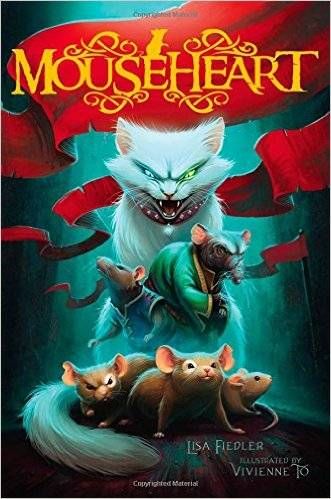 Mouseheart by Lisa Fiedler: Instead of mice in Camelot, this newer kids book features mice in the subways of Brooklyn. Readers meet Hopper, a mouse from a pet store who escapes, and finds himself in a utopia run by rats beneath the streets.
But as we all know, utopias in fantasy novels are never quite as utopic as they seem, and when things start crumbling, war erupts, and Hopper is swept up in the middle of it.