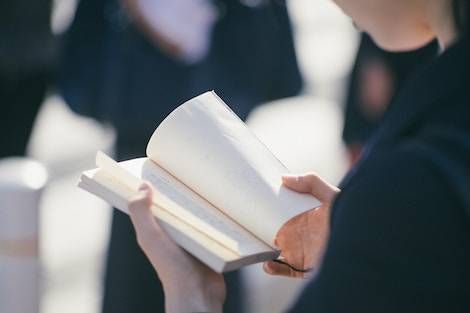 This content contains affiliate links. When you buy through these links, we may earn an affiliate commission.
I confess, I am an adult, but I still read Junior and Young Adult novels. When my daughter was around age 12, she suddenly proclaimed that she was old enough that she didn't need a bedtime story any more. By this time, we were well beyond picture books. However, each night I would read a chapter of a Junior or Young Adult Novel to her. I enjoyed the time we spent snuggling up, reading together. It was a bedtime ritual that we had started when she was very young, as I believed in the importance of reading to your baby.
It was also a great way for me to read novels that I was interested in. Novels that were marketed to younger generations, that is. Together we read J.K. Rowling's Harry Potter series, Philip Pullman's His Dark Materials series, and Kate Forsyth's Chain of Charms series, along with too many other books to name. So when she said she didn't need me to read to her anymore, I wondered what excuse I would have to read these books myself.
It turns out I didn't need an excuse to keep reading Junior and Young Adult books. And it turns out I am in good company. A growing number of adults are reading Young Adult fiction. A study published in 2012 showed that 55% of those purchasing YA fiction are over 18, with 78% of these reporting that the books are being purchased for themselves.
The reason I read Junior and Young Adult fiction is because the plots are punchy and fast paced, keeping me turning page after page, usually well after I intend to put the book down. The characters are engaging and believable; they have to be to keep a younger audience hooked. Additionally, Young Adult books are often smaller than similarly themed adult books, meaning if I am time poor, I am more likely to be able to finish the book. But don't just believe me, why not try one yourself?
Here are 5 of my favourite Junior and YA books to get you started:
Sister Heart by Sally Morgan
Written in prose poetry, this is a moving account of a young girl from Australia's stolen generation.
Zeroes by Scott Westerfeld
A story of an unlikely bunch of heroes. This group of teenagers have to work together and trust each other to save one of their own.
An impossible heist. A dream team of teenage miscreants. Can they pull it off? This book won't disappoint.
A gripping mystery. Six children go missing. Eleven years later, five return. Where is the other teen and why do none of them remember anything about where they have been?
A whimsical, magical story about friendship, family and embracing who you are.