This content contains affiliate links. When you buy through these links, we may earn an affiliate commission.
This is a guest post from Rabeea, a Karachi-based book critic presently writing for Chicago Review of Books, Wales Art Review, Storgy, Brooklyn Mag and elsewhere.
---
The latest buzzword in literary circles is that of showcasing "diversity," and while a lot of it has to do with representing marginalized voices and inclusivity, which are worthy causes, I think one of the most crucial reason for publishing and reading diverse fiction is how it allows us to put ourselves in other people's shoes.
Recent events like Brexit and Trump's presidential campaign (which thrived on jingoistic nativism) has given weight to the lingering prejudices, which are prevalent to this day, against people belonging to other ethnic groups, countries, and religions. While Americans were complacently chanting about post-racial America, Trump's election proves that there is a lot which needs to be done. Racial prejudices and xenophobia are a reality, and not a thing of the past as we were led to believe. It is all the more important now to read diversified stories to get some perspective about global issues and how they affect people over the world. Ethnocentrism is a general phenomenon, and the only way to sidestep it is to give voices to global writers and let them share their own stories, which incorporate their individual viewpoints.
Unfiltered and variegated stories give us a firsthand experience of cultures and countries we would otherwise know nothing about. Here are some of the books which helped broaden my perspective in how I saw fiction.
Like everyone else, I had a cursory knowledge of apartheid and the internal conflict in South Africa, but Nadine Gordimer's Once Upon a Time helped me so much in really relating to it. This short story is about the deep-seated fear of the "others," which perfectly embodies the mindset of South Africans during apartheid. It also shows how this system of insularity and paranoia will collapse on itself; a lesson which is very relevant for our times.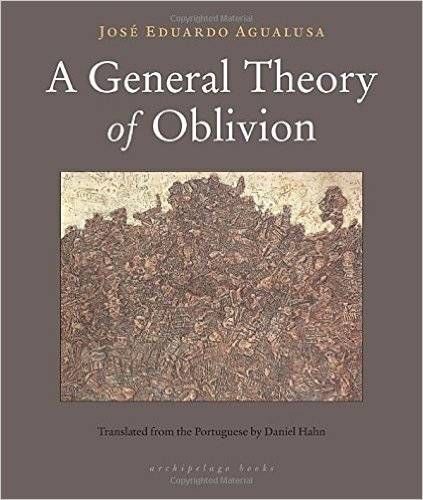 Did any one of you know about how Portugal's withdrawal from Angola sparked 26 years of civil war? Yeah, me neither. A General Theory of Oblivion is a slim yet impeccably written novel which shines light on Angolan independence while using an exiled Portuguese as the vantage point to trace the decades of war and civil unrest. I found this novel extremely illuminating and moving in the way in which it addressed our interconnectedness and shared experiences. It gives piercing insight into the Angolan experience, while the lyrical writing and sections composed of vignettes prevent the book from becoming too weighty.
I don't know about you, but I am someone who never really enjoyed history lessons. So for me, fiction is a great medium through which I can get to know the important events which transpired in the collective history of other nations. History books are of limited help, as they only give a limited factual (and in some cases, distorted) accounts, but fiction makes history intimate and accessible. For instance, Do Not Say We have Nothing looks at the turmoil of Chinese history, most of which I was completely unaware of. I highly recommend that you read it, as it covers China's history from Mao's regime to Tiananmen Square in 1989; and not only that, it is a heart-wrenching story of a little girl coming to terms with her parents' past.
So while reading Western literature is like comfort food to so many of us, familiar and inviting, I would recommend you get out of your comfort zone and read challenging and novel stories which literally open doors to new worlds.