Read Harder
Read Harder: The First Book in a New-To-You YA or Middle Grade Series
This content contains affiliate links. When you buy through these links, we may earn an affiliate commission.
This year's Read Harder challenged is presented by Libby.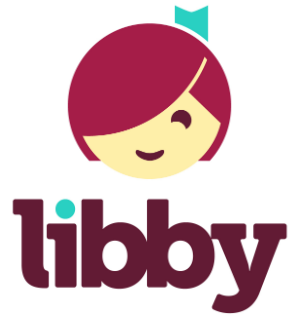 Meet Libby. The one-tap reading app from OverDrive. By downloading Libby to your smartphone, you can access thousands of eBooks and audiobooks from your library for free anytime and anywhere. You'll find titles in all genres, ranging from bestsellers, classics, nonfiction, comics and much more. Libby works on Apple and Android devices and is compatible with Kindle. All you need is a library card but you can sample any book in the library collection without one. In select locations, Libby will even get your library card for you instantly. Learn more at https://meet.libbyapp.com/. Happy Reading.
---
I really love the Book Riot Read Harder challenge this year! For this challenge, I had a great time thinking of fantastic YA and middle grade series (there are a lot). Here are ten that might tickle your fancy.
Middle Grade Series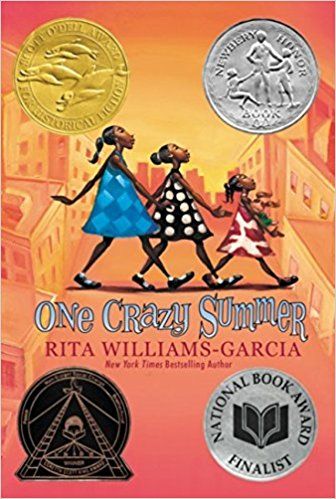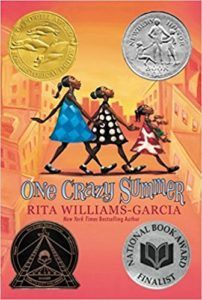 One Crazy Summer by Rita Williams-Garcia
I adored this first book in the Gaither Sister series by Rita Williams-Garcia. Set in 1968, three sisters travel to Oakland, California, to meet the mother that abandoned them seven years ago. When the sisters arrive from Brooklyn to spend the summer with their mother, Cecile is nothing like they imagined. While the girls hope to go to Disneyland and meet Tinker Bell, their mother sends them to a day camp run by the Black Panthers. Unexpectedly, Delphine, Vonetta, and Fern learn much about their family, their country, and themselves during one truly crazy summer. The series continues with P.S. Be Eleven and Gone Crazy in Alabama.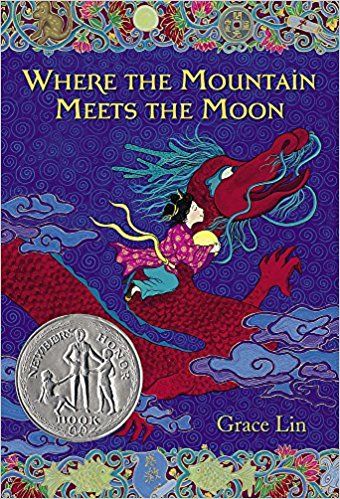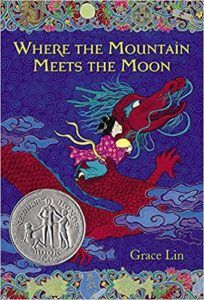 Where the Mountain Meets the Moon by Grace Lin
This book, and the entire trilogy, is enchanting. In the valley of Fruitless Mountain, a young girl named Minli lives in a ramshackle hut with her parents. In the evenings, her father regales her with old folktales of the Jade Dragon and the Old Man on the Moon, who knows the answers to all of life's questions. Inspired by these stories, Minli sets off on an extraordinary journey to find the Old Man on the Moon to ask him how she can change her family's fortune. She encounters an assorted cast of characters and magical creatures along the way, including a dragon who accompanies her on her quest for the ultimate answer. The series continues with Starry River of the Sky and When the Sea Turned to Silver.
Chains by Laurie Halse Anderson
Set during the American Revolution, this series begins with a thirteen-year-old Isabel, a slave promised her freedom upon the death of her owner. Instead, she and her sister Ruth become the property of a malicious New York City couple, and Isabel plots her freedom. When Isabel meets Curzon, a slave with ties to the Patriots, he encourages her to spy on her owners, who know details of British plans for invasion. She is reluctant at first, but when the unthinkable happens to Ruth, Isabel realizes her loyalty is available to the bidder who can provide her with freedom. This series continues with Forge and Ashes.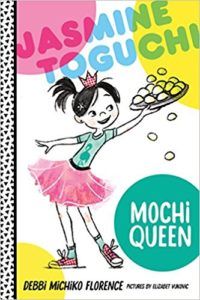 Jasmine Toguchi, Mochi Queen by Debbi Michiko Florence
I absolutely love this darling early middle grade series by Debbi Michio Florence. Eight-year-old Jasmine Toguchi cannot wait for the New Year. But while her big sister Sophie brags about being able to help roll mochi balls in the kitchen, their mom says that Jasmine is still too young to join in. So naturally, Jasmine hatches a plan to help the men pound the mochi rice instead. Surely her sister has never done THAT before. But pounding mochi is traditionally reserved for boys. And the mochi hammer is heavier than it looks. Can Jasmine build her case and her mochi-making muscles in time for New Year's Day? This series continues with Jasmine Toguchi, Super Sleuth, Jasmine Toguchi, Drummer Girl (April 3, 2018, Farrar, Straus and Giroux), and Jasmine Toguchi, Flamingo Keeper (July 3, 2018, Farrar, Straus and Giroux).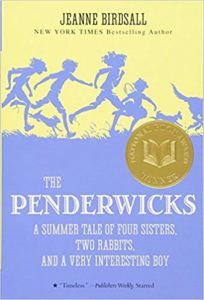 The Penderwicks by Jeanne Birdsall
This is one of my all-time favorite middle grade series. It features four sisters and their father, and in the first book they are off on a summer adventure: a holiday on the grounds of a beautiful estate called Arundel. Soon they are busy discovering the summertime magic of Arundel's sprawling gardens, treasure-filled attic, tame rabbits, and the cook who makes the best gingerbread in Massachusetts. But the best discovery of all is Jeffrey Tifton, son of Arundel's owner, who quickly proves to be the perfect companion for their adventures. The icy-hearted Mrs. Tifton is not as pleased with the Penderwicks as Jeffrey is, though, and warns the new friends to stay out of trouble. Which, of course, they will—won't they? One thing's for sure: it will be a summer the Penderwicks will never forget. This series continues with The Penderwicks on Gardam Street, The Penderwicks at Point Mouette, The Penderwicks in Spring, and the final book in the series, The Penderwicks at Last (May 15, 2018, Knopf Books for Young Readers).
Young Adult Series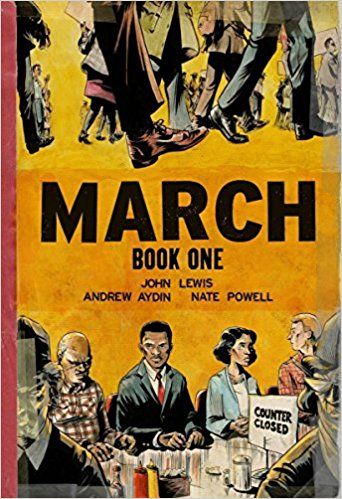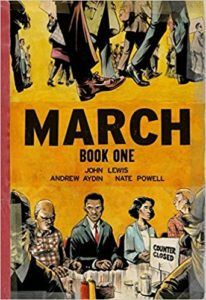 March: Book 1 by John Lewis and Andrew Aydin, illustrated by Nate Powell
This stunning series chronicles John Lewis's life as a civil rights leader and American icon. March is a vivid first-hand account of John Lewis's lifelong struggle for civil and human rights, meditating in the modern age on the distance traveled since the days of Jim Crow and segregation. Rooted in Lewis's personal story, it also reflects on the highs and lows of the broader civil rights movement. Book One spans John Lewis's youth in rural Alabama, his life-changing meeting with Martin Luther King Jr, the birth of the Nashville Student Movement, and their battle to tear down segregation through nonviolent lunch counter sit-ins, building to a stunning climax on the steps of City Hall. After reading this, check out March: Book 2 and March: Book 3.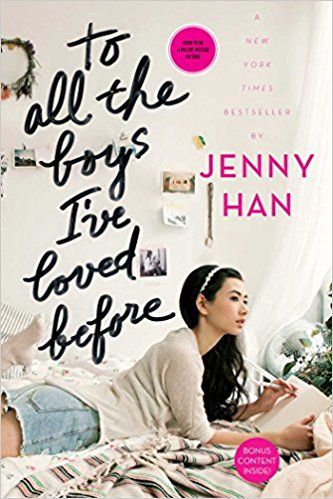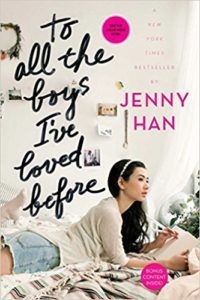 To All The Boys I've Loved Before by Jenny Han
This sweet, funny young adult series begins with sixteen-year-old Lara Jean Song, a hopeless romantic who keeps her love letters in a hatbox her mother gave her. They aren't love letters that anyone else wrote for her; these are ones she's written. One for every boy she's ever loved—five in all. When she writes, she pours out her heart and soul and says all the things she would never say in real life, because her letters are for her eyes only. Until the day her secret letters are mailed, and suddenly, Lara Jean's love life goes from imaginary to out of control. This series continues with P.S. I Still Love You and Always and Forever, Lara Jean.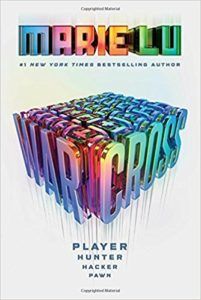 Warcross by Marie Lu
For the millions who log in every day, Warcross isn't just a game—it's a way of life. The obsession started ten years ago and its fan base now spans the globe, some eager to escape from reality and others hoping to make a profit. Struggling to make ends meet, teenage hacker Emika Chen works as a bounty hunter, tracking down Warcross players who bet on the game illegally. But the bounty-hunting world is a competitive one, and survival has not been easy. To make some quick cash, Emika takes a risk and hacks into the opening game of the international Warcross Championships—only to accidentally glitch herself into the action and become an overnight sensation. Convinced she's going to be arrested, Emika is shocked when instead she gets a call from the game's creator, the elusive young billionaire Hideo Tanaka, with an irresistible offer. He needs a spy on the inside of this year's tournament in order to uncover a security problem…and he wants Emika for the job. Warcross is a planned duology, but the name and publication date of the second book has not yet been announced.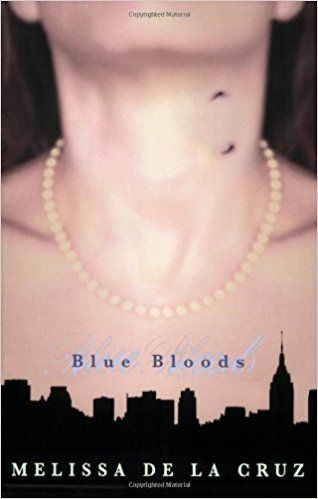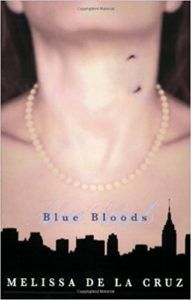 Blue Bloods by Melissa de la Cruz
Schuyler Van Alen is confused about what is happening to her. Her veins are starting to turn blue, and she's starting to crave raw meat. Soon, her world is thrust into an intricate maze of secret societies and bitter intrigue. Schuyler has never been a part of the trendy crowd at her prestigious New York private school. Now, all of a sudden, Jack Force, the most popular guy in school, is showing an interest in her. And when one of the popular girls is found dead, Schuyler and Jack are determined to get to the bottom of it. This series continues with Masquerade, Revelations, and The Van Alen Legacy.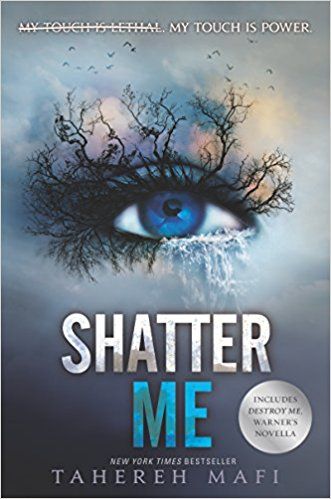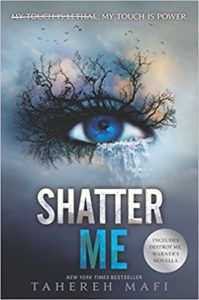 Shatter Me by Tahereh Mafi
One touch is all it takes. One touch, and Juliette Ferrars can leave a fully grown man gasping for air. One touch, and she can kill. No one knows why Juliette has such incredible power. It feels like a curse, a burden that one person alone could never bear. But The Reestablishment sees it as a gift, sees her as an opportunity. An opportunity for a deadly weapon. Juliette has never fought for herself before. But when she's reunited with the one person who ever cared about her, she finds a strength she never knew she had. This series continues with Unravel Me and Ignite Me.
SaveSave