This content contains affiliate links. When you buy through these links, we may earn an affiliate commission.
Sponsored by Libby. The one-tap reading app from OverDrive.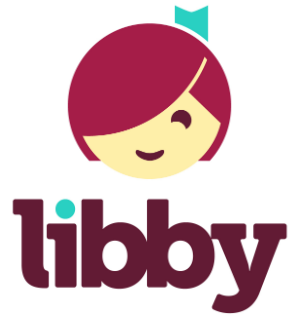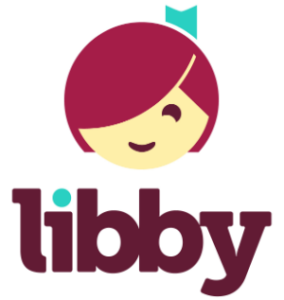 Meet Libby. The one-tap reading app from your library, powered by OverDrive. Downloading Libby to your smartphone allows you to borrow thousands of eBooks and audiobooks for free anytime and anywhere. You'll find library books in all genres, ranging from bestsellers, classics, nonfiction, comics and much more. Libby works on Apple and Android devices and is compatible with Kindle. All you need is a library card but you can sample any book in the library collection without one. In select locations, Libby will even get your library card for you instantly. Learn more at https://meet.libbyapp.com/. Happy Reading.
---
Get all the tasks for the 2018 Read Harder Challenge here.
I love westerns, but I haven't always thought I loved them. I wasn't interested in cowboys and gunslingers, so I gave the whole genre a pass. Eventually I realized that my love for Laura Ingalls Wilder and Willa Cather novels was, in fact, a love for westerns—and I learned to love cowboys and gunslingers, too. If you are dreading this challenge, like my younger self would have, I'm here to recommend some varied and diverse books to get you through. And many of them are nice and short—some are even comics.
Comic
A western story of the apocalypse where the four horsemen are the protagonists. The titular Priest is a dishonored priest who works with them to bring peace to a fantastical wild west. (This book also fulfills all three comics challenges.)
This anthology comic was Kickstarted about two years ago. Telling six frontier fantasy stories, it features work by John Cairns, Gustav Carlson, Rose Loughran, Robyn Seale, Laura Wilson, Caroline Johnson, Dani Graves, and editor Erin Mehlos, whose previous comic, Next Town Over, is also a western.
Middle Grade
Told from the point of view of Isaac, a young Choctaw boy who died on the Trail Of Tears, this book tells the story of how this young boy became a ghost. (This book can also fulfill the First in a New-to-You MG Series challenge.)
Garnering (positive!) comparisons to the Little House books, this book tells the story of Omakayas, a young Ojibwa girl living on an island in Lake Superior around 1847. (Also the first in a MG series!)
Young Adult
Also compared to the Little House books, as well as to Code Name Verity, this book tells the story of two teenage girls, a Chinese American and a runaway slave who become friends and disguise themselves as boys to stay safe(r) on the Oregon Trail.
This book tells the story of Kate, an 18-year-old girl who disguises herself as a boy and goes looking for answers (and, er, vengeance) after her father is killed. It's garnered comparisons to True Grit, is a Rioter favorite, and is very high on my TBR.
Romance
Topaz by Beverly Jenkins
I just started reading this book. So far it has: a plucky (black female) journalist; an attempted heist gone wrong; gambling (and cheating) at cards; a Seminole lawman with a vendetta; and the promise of a forced/arranged marriage. All this in the first two-ish chapters!
Speculative
This is a heist story set in an alternate timeline in the later years of the Wild West, in an imagined U.S. where the government has brought in hippos for meat and it…didn't go well. This is the first in a duology with Taste of Marrow, which is very high on my TBR.
Memoir
Northrup was a free black man who was kidnapped and sold into slavery in the Bayou Boeuf region of Louisiana's Red River Valley. After he escaped twelve years later, he wrote his own story. Frederick Douglass said of it, "Its truth is far greater than fiction." The Academy Award–winning Steve McQueen movie was based on this book.
Modern Classic
Epitaph by Mary Doria Russell
Russell's retelling of the events surrounding the gunfight at the OK Corral has been called a revelation. It's the second in a duology with Doc, but you don't have to read them in order.
A ten-year-old white girl was raised by Kiowa and has been "rescued" by the U.S. Army, who pay Captain Jefferson Kidd, an elderly widower who makes a living traveling around Texas reading the newspaper aloud, to return her to an aunt and uncle she doesn't know.
This epic follows Eliza, a Chilean orphan raised by a Victorian spinster, who follows her lover to California during the Gold Rush of 1849 and searches for him with the help of the Chinese doctor Tao Chi'en.
Look, I'm not going to chide you if you choose to fulfill this challenge by finally reading True Grit or Lonesome Dove. They're classics for a good reason! But if their subject matter doesn't float your boat, maybe one of these will. Good luck and Read Harder!
Need more westerns? Try 100 Must Read Books of the American West.
Looking for more Read Harder reading lists? Check it out.