This content contains affiliate links. When you buy through these links, we may earn an affiliate commission.
So yeah, Read Harder is about reading things you wouldn't normally read. But there's some benefit to some familiarity, whether in subject matter or genre. So here are a few good romances to read to help make it through the Read Harder challenge this year.
(Obviously, you can't get all of them through romance and romance-related topics, unless there's a romance-related true crime book no one is telling me about, but most is better than none, right?)
Here are the topics I've got for you:
A book published posthumously: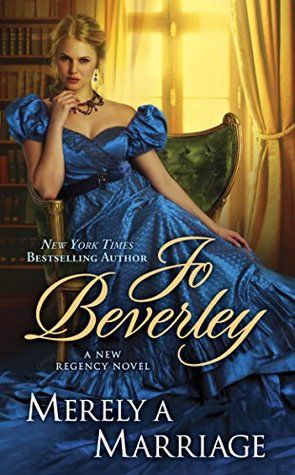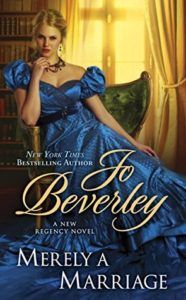 Merely a Marriage by Jo Beverly. Jo Beverly was a pioneer of historical romance, and her final book was published nearly a year after her death.
A classic of genre fiction:
The Grand Sophy by Georgette Heyer. I was a latecomer to The Great Georgette. I had tried reading Faro's Daughter and found myself far too bored to continue, but people kept encouraging me to try something else. This one is a little more of the familiar regency romance that Heyer is known to have set rolling.
A comic written and illustrated by the same person:
Letters for Lucardo by Noora Heikkilä, which is also good for a comic published by someone not Big Three. And possibly a creator of color? I'm not certain. But damn, it's beautiful.
A book set in one of the BRICS countries:
Sonali Dev writes vibrant, engrossing stories about Indian people and India itself, and A Distant Heart is definitely both of those things. Set in modern-day Mumbai, this one definitely qualifies for the BRICS challenge. Her other novels aren't completely set in India, but The Bollywood Bride is probably second-longest time spent there.
A book about nature:
Some books on this list might be a bit of a reach, but The Countess Conspiracy is not one of them. The entire central storyline involves the reader learning way more than they expected to about floral reproduction habits, and enjoys it, too.
A western:
Destiny's Embrace by Beverly Jenkins. For real, there are few Beverly Jenkins historicals that don't classify as westerns, but this particular one, and the two that follow, are just so magical. Once you're done with those, try Topaz next. You won't regret it.
A comic written or illustrated by a person of color:
Alex & Ada by Jonathan Luna and Sarah Vaughn. This is a strange but beautiful work of romance and science fiction. It's so hard to explain that I'm just going to say: read it. Maybe twice.
A romance novel by or about a person of color:
Y'all. I made my list in the back of my planner and left twice as much space for this as the other tasks. If you're like me, you've probably already read my favorite book from 2017, An Extraordinary Union. So I'm going to make the effort to try at least one new or new-to-me author this year. For the sake of not making this post five thousand words, I'll give you one that I'm going to read this year: Luck on the Line by Zoraida Cordova. Zoraida has gotten a lot of press this past couple years for her YA Brookly Brujas series, but she's also got quite the backlog of adult work (and has determined that this is the year she works on another adult project). So there. Read about some chefs and stuff.
A celebrity memoir:
I decided to throw in a few romance-related nonfiction choices, and this is the first. She might not be a celebrity for the greater world, but Eloisa James is definitely a romance celebrity, so how about trying out her Paris in Love, about her year in Paris.
Oprah's Book Club:
Not a romance, but Billie Letts's Where the Heart Is is a must for someone who wants the most saccharine, heartwarming, book of oddly-named people. My grandma was a religious follower of Oprah's Book Club in the nineties and I recall this being one of the happier titles I picked up when she was finished.
A book of social science:
Everything I Learned About Love I Learned from Romance Novels is quite the mouthful, but it prepares you for Sarah Wendell's hilarious prose and interesting look at the world we know. She can be pretty insightful, damn her. This particular book is a combination of literary study and sociology, so it can fall into the social science category.
A one-sitting book:
This one is hard, because we romance readers can turn pretty much anything into a one-sitting book (including Alexis Daria's Dance With Me, which I read on a Saturday morning and you should, too). But what really works as a one-sitting book is a novella, and you know who writes amazing novellas? Rebekah Weatherspoon. Try Treasure or So Sweet. Or if you're looking for a bit of body-positive kinky goodness, try the Fit trilogy. There are tons of options just by one author alone.
A sci-fi novel with a female protagonist by a female author
Do you want some ridiculous in your life? Like utterly, unapologetically ridiculous? You need to read Touched By an Alien, the first in Gini Koch's Kitty Katt series. The series involves the same couple, so is a bit different than your average romance, but the first book has all of the elements of romance with sci-fi taking only a bit of the forefront. I will warn you: this series is not good for binging. Too many at a time can get pretty overwhelming. Spread 'em out.
A comic that isn't published by one of the Big Three:
If you want to keep your tasks separate, check out Fresh Romance Volume 1, published by Oni Press. This anthology of romance stories covers the gamut of love.
A book of genre fiction in translation:
I was going to go with a light novel for this one, but then I remembered that I'd been ordered to read Ouran High School Host Club (seriously, ordered), and now that I've read the first volume, I can concur. It's more romance adjacent than a true romance, but it's so much fun and I can't imagine any romance lover who likes serial art wouldn't like it.
A book with a cover you hate:
This is a hard one. Hate is so relative, and goodness knows there are some…interesting covers in romance, in part because when you're already paying to publish a book on your own, you take what you can get. But this is the real kind of cover I hate:
[His Road Home]
The leads in this novel are an Asian American woman and a Mexican American man. Both of these ethnicities could be represented in this cover, as each includes a range of complexions. But. There was potential to include complete faces, like this:
[Wrong to Need You]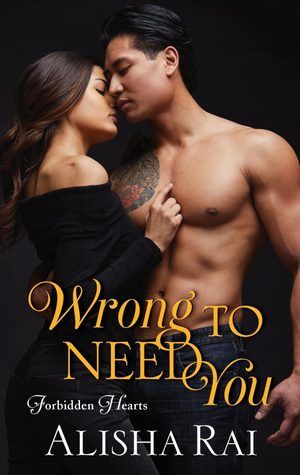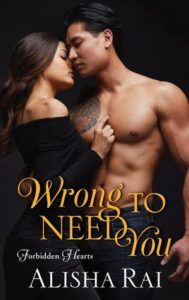 But instead we get a weird fall-covered house with an American flag. I don't even know why that part of the cover exists. There are more hospitals and hotel rooms than front porches. But it's such a wonderful book that I have to ignore the cover.
(I'll insert here, I say the same thing about Trade Me, which has these two covers: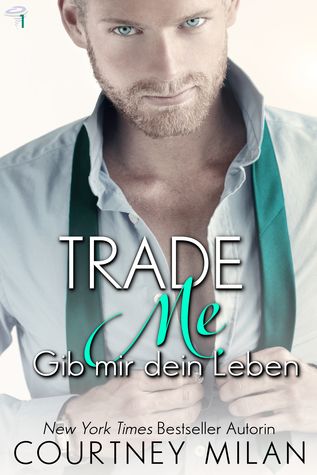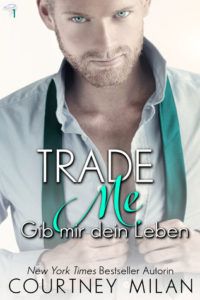 Guess which one I hate, for similar reasons.)
A mystery by a person of color or LGBTQ+ author
I have only read Kyra Davis's Just One Night, but Sex, Murder, and a Double Latte sounds like tons of fun. The first Sophie Katz Mystery, it's got murder and a hot Russian, so I'm pretty much there.
An essay anthology
I don't really know what the true definition of "essay anthology" is, so I am going to recommend Sarah Wendell's Beyond Heaving Bosoms. Separated into several different topics with fun and interesting titles, you could consider this book a collection of essays. Do anthologies have to be written by multiple people? I dunno.
A book with a female protagonist over the age of 60
Highland Dragon Rebel by Isabel Cooper. Okay, I know, that's cheating. But if you want a romance featuring an older heroine, that woman is going to be in her thirties or forties, because romance forgets single women older than that exist. Otherwise, it's the immortals. And let's face it, Moiread is a pretty kick-ass immortal, so you want an excuse to read her anyway.
Or, if you'd like more comics, you can try Bingo Love by Tee Franklin, Jenn St-Onge et al. Two lovely ladies in their sixties who were torn apart in their youth find each other later in life, only to fall back in love again. The graphic novel is out on Valentine's Day!
An assigned book I never finished
Villette is a proto romance and is heralded as one of those books that stands apart, showing off a better figure than its younger sister, Jane Eyre. But hey, my Bronte/Thackeray class was winding down and my paper was on Vanity Fair, so I, uh…didn't get very far.
***
Do you have any good recommendations for books in these categories? Or maybe some of those I skipped (like colonial or postcolonial literature—I imagine Beverly Jenkins's Midnight is not what Rachel had in mind for "colonial") that you know something that will work for? Share in the comments!