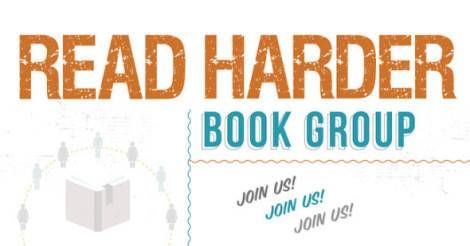 This content contains affiliate links. When you buy through these links, we may earn an affiliate commission.
We hosted our first round of IRL book groups in September in eight cities, and we had an absolute blast. Thanks so much to everyone who came out; and if you're interested and live near one of our groups, you can mark your calendars for October.
Some attendees are working their way through the 2015 Read Harder challenge, while others were working their way through their TBR stacks. Our wonderful hosts took notes; please enjoy this list of titles that come recommended from group members!
Chicago:
Glasgow:
Tales of the Unexpected, Roald Dahl
Esio Trot (and the BBC TV adaptation) Roald Dahl
Elena Ferrante's Neopolitan Novels (I think we all went away vowing to pick these up!)
Elizabeth Jane Howard's Cazalet Chronicles
The Red Tent, Anita Diamond
Wild, Cheryl Strayed
Tiny Beautiful Things, Cheryl Strayed
84, Charing Cross Road, Helene Hanff
Underfoot in Show Business, Helene Hanff
The Ocean at the End of the Lane, Neil Gaiman
American Gods, Neil Gaiman
Stardust, Neil Gaiman
Wolf, Mo Hayder
The Black House, Peter May
The Seed Collectors, Scarlett Thomas
Ana of California, Andi Teran
Me Before You, Jojo Moyes
After You, Jojo Moyes
Why Not Me?, Mindy Kaling
Yes Please, Amy Poehler
New York City:
Boston
Houston
Washington, D.C. (a more topics oriented group)
How do you track reading? (Most common answer: spreadsheets)
What books are worth re-reading? This also led to a conversation about books we don't feel the need to re-read, because we recognize they were of a certain moment/time in our lives, and we might not recapture the magic.
We talked about retellings, like March by Geraldine Brooks Certain Women by Madeleine L'Engle's
Lots of poetry readers in attendance! We talked about various poets and how some texts are meant to be read aloud.
the works of Stephen King
In the Woods, Tana French
Superzelda, Tiziana Lo Porto and Daniele Marotta
We also talked about the merits of audiobooks, and which genre is better to run to. (Consensus: narrative nonfiction)
Los Angeles, CA