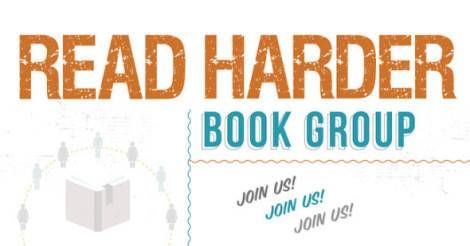 Read Harder Book Group Recap: November
As always, it was lovely to see your faces IRL. Below are a few action shots from our November Read Harder book group meetings, with apologies from those (ME, IT WAS ME) who forgot to take photos. Just look at all those excellent readers.
If you'd like to be one, all you have to do is have read a book! Mark your calendars for December. For those of you reading along with the Challenge, remember: if you finish by Dec. 31, we have presents for you.