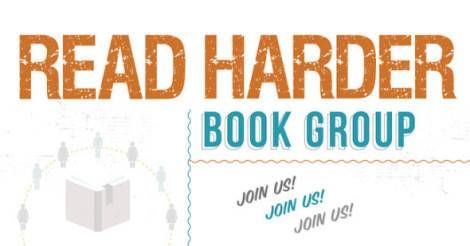 Read Harder Book Group Recap: May 2016
This month's Read Harder Book Groups are sponsored by Last Call at the Nightshade Lounge by Paul Krueger.
---
We gathered, we talked books, we drank, we ate pie. (Well, some groups did the latter two, but all of us did the first two!) In case you missed it, every month the Read Harder Book Groups meet in 11 cities around North America and the UK. If you've read a book ever (any book! whenever!) you are welcome to join us. Here's a recap of May; mark your calendars for June.