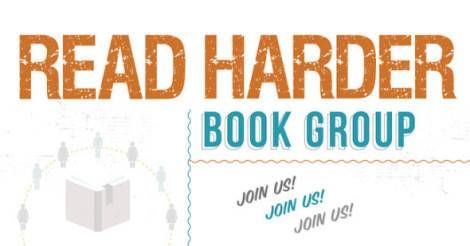 Read Harder Book Group Recap: June 2016
This month's Read Harder Book Groups are sponsored by Bookwitty.
---
Always wanted to be part of a book group but never have time (or inclination) to read the specified book? Us too. Hence, we created the Read Harder Book Groups, "any book" book groups meeting in 11 cities around North America and the UK. Here's our recap for June; join us in July!