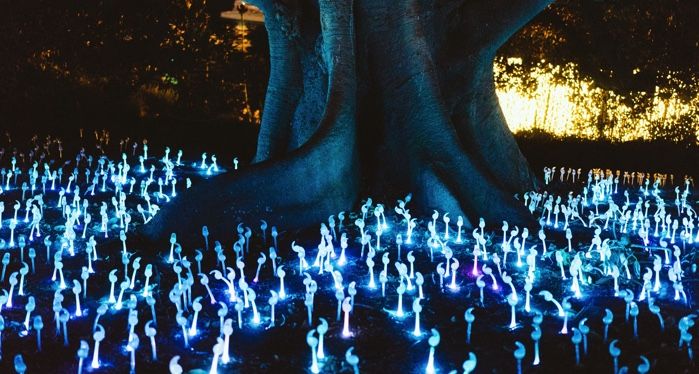 Lists
Read Harder: A Genre Novel by an Indigenous, First Nations, or Native American Author
This content contains affiliate links. When you buy through these links, we may earn an affiliate commission.
When choosing books to read by Indigenous, First Nations, or Native American authors, it's important to remember that these stories aren't just about struggle and racial justice. Yes, those stories are important, and the realities of Indigenous life are important. But readers need to also recognize that Indigenous people belong in all sections of your reading library. They belong in fantasy worlds, in mysteries, in horror, in romance, and more. That's why Book Riot is encouraging people to read a genre novel by an Indigenous, First Nations, or Native American author for our 2021 Read Harder Challenge. Here are some excellent options in many different genres.
Elatsoe by Darcy Little Badger
Elatsoe is set in an America that is similar to the one that exists today. The only difference is that this America is shaped in no small part by the magic, monsters, knowledge, and legends of all its people, Indigenous and not. This is the world in which young Elatsoe lives. Through the lineage of her Lipan Apache family, she has learned how to raise the ghosts of dead animals. Elatsoe's cousin has been murdered, and she will stop at nothing to find out the truth of what happened. And she will use her smarts and her special skills to get the answers she needs.
File under: Young Adult Fantasy
This post-apocalyptic thriller is set in a small northern Anishinaabe community that goes completely dark in the middle of winter. Cut off from the rest of the world, the people of this community begin to panic as their food supply dwindles. They are on the brink of chaos when a stranger comes into town. And soon others follow.
File under: Sci-Fi/Post-Apocalyptic Fiction
Black Sun by Rebecca Roanhorse
This book is the first in a new fantasy trilogy called Between the Earth and Sky, inspired by the civilizations of the pre-Columbian Americas
In the holy city of Tova, the winter solstice usually signifies renewal, but this year the winter solstice also coincides with a solar eclipse, which the Sun Priest warns signifies an unbalancing of the world. Xiala is a disgraced Teek who is sailing a ship towards Tova, set to arrive on the solstice. With her is a young man named Serapio. He seems harmless enough, but his need to arrive in Tova before the eclipse suggests there's more to him than meets the eye.
File under: Fantasy
Tess Lynch is an investigator who once helped Adam Redhawk find his Cherokee family. Now he has another request for her. Adam Redhawk, a self-made billionaire, wants her to find the person who is sabotaging his company. And he wants her to share his bed. Tess agrees, but she has motives of her own. Until an unexpected pregnancy changes everything.
File under: Romance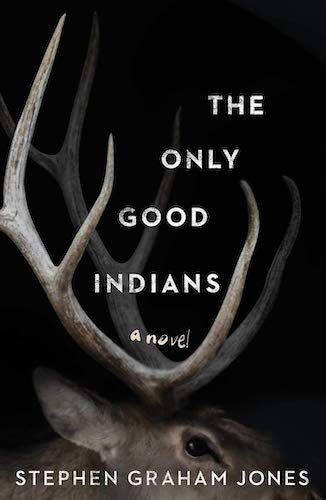 On the last day of hunting season, four young Blackfoot men do something that will haunt them for the rest of their lives. And they're not the only ones who haven't been able to forget. Ten years later, each of the men will find themselves fighting for their lives against an entity who will stop at nothing to get revenge.
File under: Horror
This book is the first in a young adult trilogy set in a futuristic Australia. Ashala Wolf is the chief of the Tribe, a group of young people gifted with special powers who have escaped the cities to live in harmony with nature. Chief Administrator Neville Rose is intent on destroying the Tribe, and so he captures Ashala, blocks her abilities, and attaches her to a machine that will force secrets from her mind. Ashala is strong-willed, but will the Tribe be able to survive this interrogation?
File under: Young Adult Sci-Fi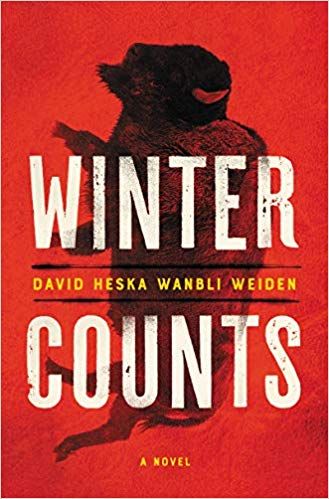 Winter Counts by David Heska Wanbli Weiden
Winter Counts is a thriller that follows the story of a vigilante on the Rosebud Indian Reservation in South Dakota. When the legal system doesn't bring justice to the community, Virgil Wounded Horse finds justice of his own. But when heroin infiltrates the reservation and finds Virgil's nephew, the quest for revenge suddenly becomes far too personal.
File under: Mystery/Thriller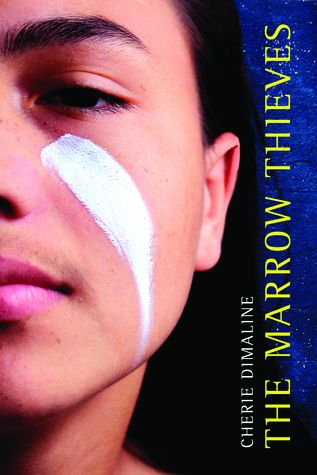 This book is set in a futuristic dystopian world that has been ravaged by global warming. People have forgotten how to dream, and without dreams, they're driven to madness. The only people who have escaped dreamlessness are the Indigenous people of North America. Their marrow holds the answer to saving all of humanity. But when their marrow is stolen from them, they will die.
File under: Young Adult Dystopian Fiction
If you're looking for genre-based short stories rather than committing to an entire novel, go with Love After the End, an anthology of speculative fiction edited by Lambda Literary Award winner Joshua Whitehead. These stories, all written by Indigenous authors, explore Indigenous two-spirit and queer stories in Utopian and Dystopian worlds.
File under: Speculative Fiction