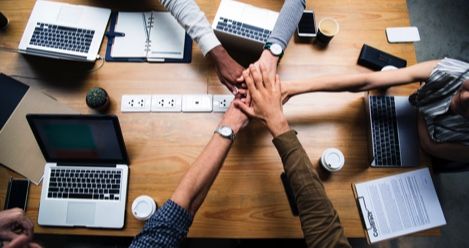 This content contains affiliate links. When you buy through these links, we may earn an affiliate commission.
The 2019 Read Harder Challenge is sponsored by the Read Harder Journal. Get the full list of tasks here.
Created by Book Riot, this smartly designed reading log consists of entry pages to record stats, impressions, and reviews of each book you read. Evenly interspersed among these entry pages are 12 challenges inspired by Book Riot's annual Read Harder initiative, which began in 2015 to encourage readers to pick up passed-over books, try out new genres, and choose titles from a wider range of voices and perspectives. Indulge your inner book nerd and read a book about books, get a new perspective on current events by reading a book written by an immigrant, find a hidden gem by reading a book published by an independent press, and so much more. Each challenge includes an inspiring quotation, an explanation of why the challenge will prove to be rewarding, and five book recommendations that fulfill the challenge.
---
If you're a person who is nervous about reading nonfiction, the challenge to read a business book might seem especially daunting. I'm a pretty avid nonfiction reader, but even I can find myself struggling to get through books that delve too deeply into economics, the stock market, or the ins and outs of running a major company.
Luckily, we're in a great time for business writing, and there are ton of different ways you can read about business that aren't dry, overly-complicated, or written entirely by white dudes. For this list of recommended titles, I decided to focus specifically on business books that have a strong storyline and will prove that the true story behind products, companies, and industries don't have to be boring.
Reset: My Fight for Inclusion and Lasting Change by Ellen Pao
When Ellen Pao sued a powerful Silicon Valley venture capital firm in 2015, her lawsuit rippled through the tech industry, alleging a pattern of "discrimination and retaliation" against women and other minority groups. In this memoir, Pao writes about her childhood, ascent in the tech industry, and how leaders in the industry tried to cut her out of finding success there. She also writes about her time as CEO of reddit, where she "took forceful action to change the status quo for the company and its product."
Bad Blood: Secrets and Lies in a Silicon Valley Startup by John Carreyrou
A college dropout, Elizabeth Holmes was touted as female Steve Jobs, someone who would shake up the medical industry with her company, Theranos, and a machine that could diagnose a range of illnesses with a single drop of blood. But it turns out the machine didn't work, and Holmes had spent most of her career conning people into believing it did. Journalist John Carreyrou spends the first part of the book sharing stories from inside Theranos, then shifts to show how he went about reporting this story and the extreme lengths that Theranos went to try and undermine his work. It's a fascinating business story, and a great peek into what really solid journalism looks like.
The Great Beanie Baby Bubble: Mass Delusion and the Dark Side of Cute by Zac Bissonnette
If you were a person who had even a passing interest in the great Beanie Baby obsession of the '90s, then this is a book you will enjoy a lot. In it, Zac Bissonnette tell the story of the rise and fall of Beanie Babies, focusing a lot of the enigmatic and unpleasant creator, Ty Warner. The book has some of the best quotes from interviews that I've ever read in a reported work of nonfiction — a testament, I'd guess, to both good reporting and how much the people who worked with Warner hate him now. It's a fun read, that also gets into some basics of speculative markets and the way behavioral fallacies lead to bad economic decisions.
Black Edge: Inside Information, Dirty Money, and the Quest to Bring Down the Most Wanted Man on Wall Street by Sheelah Kolhatkar
I'll be the first to admit I don't really understand what actually goes on in the world of Wall Street, but the huge number of true crime books about people who game the system are fascinating anyway. In this book, Sheela Kolhatkar tells the story of Steven Cohen and his hedge fund, which became the target of a government investigation for insider trading. The firm was eventually indicted, but Cohen never faced charges.
Janesville: An American Story by Amy Goldstein
Janesville, Wisconsin, seems to get outsized attention because it's the hometown of former House Speaker Paul Ryan. But it's also a community with an interesting story to share about "what happens to an industrial town in the American heartland when its factory stills" – in this case, the closing of a General Motors' assembly plant in 2008. Amy Goldstein spent years reporting in Janesville, looking at the lives of everyone affected by the America's shifting promise for the middle class.
How Star Wars Conquered the Universe: The Past, Present, and Future of a Multibillion Dollar Franchise by Chris Taylor
Even if you've never seen a Star Wars movie, you probably know who Yoda and how Darth Vader is connected to Luke Skywalker. In this book, Chris Taylor attempts to figure out how this weird space fantasy became one of the most ubiquitous and lucrative franchises of all time, ingrained in our collective memory like almost nothing else. The book generally follows the story of George Lucas and his development of the main trilogy, but spins off to share a ton of weird and interesting stories about people connected to the Star Wars universe. It's really fun.
Great American Outpost: Dreamers, Mavericks, and the Making of an Oil Frontier by Maya Rao
I used to live near the border of North Dakota, during the period when fracking helped the state become the second-largest producer of oil in the United States. To understand the boom and bust of a modern day gold rush, journalist Maya Rao set out to join the "drifters, dreamers, entrepreneurs, and criminals" trying to make their way in North Dakota. It's a fascinating look at what happens to communities with growth happens unchecked, and how they survive in the aftermath.
The Monopolists: Obsession, Fury, and the Scandal Behind the World's Favorite Board Game by Mary Pilon
The Monopolists is the little-know history of Monopoly which, spoiler alert, is more complicated and more interesting than the history that the game's manufacturer, Parker Brothers, has shared. Turns out, a young woman named Lizzie Magie invented a version of the game decades before Monopoly came out! The book also puts Monopoly and the various iterations of the game, within the cultural and economic contexts in which they were developed. It's super interesting as both a cultural history and look at the competitive business of board games.
Chocolate Wars: The 150-Year Rivalry Between the World's Greatest Chocolate Makers by Deborah Cadbury
Who doesn't want to read a business book about chocolate? In this book, Deborah Cadbury shares the story of "the great chocolatier dynasties" and the history of chocolate sales around the world. The book touches on the invention of hot chocolate, the tension between chocolate makers and the marketing of their products, the growing fear of food adulteration, and more. This one is next on my TBR.