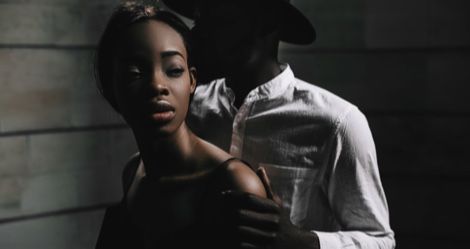 Read Harder
Read Harder 2019: An Historical Romance by an Author of Color
This content contains affiliate links. When you buy through these links, we may earn an affiliate commission.
The 2019 Read Harder Challenge is sponsored by the Read Harder Journal.
Created by Book Riot, this smartly designed reading log consists of entry pages to record stats, impressions, and reviews of each book you read. Evenly interspersed among these entry pages are 12 challenges inspired by Book Riot's annual Read Harder initiative, which began in 2015 to encourage readers to pick up passed-over books, try out new genres, and choose titles from a wider range of voices and perspectives. Indulge your inner book nerd and read a book about books, get a new perspective on current events by reading a book written by an immigrant, find a hidden gem by reading a book published by an independent press, and so much more. Each challenge includes an inspiring quotation, an explanation of why the challenge will prove to be rewarding, and five book recommendations that fulfill the challenge.
---
Even as romance goes, historical romance has gotten a bad rap. If romantic suspense, romantic comedy, and paranormal romance are the underestimated benchwarmers in the game of "serious literature," historical romance is the sub-genre that got cut on the first day of tryouts. Some bemoan the many dukes and the damsels in distress. They wring their hands over historical inaccuracies and unrealistic stories of rags to riches. The term "bodice ripper" literally comes from old school historical romance covers.
But I come bearing good news: most people who turn their noses up have never read historical romance. And they certainly haven't read a good one. Fortunately for us, there are lots of historical romances that should be in the starting lineup. And many of the MVPs were written by authors of color.
Indigo by Beverly Jenkins
Beverly Jenkins is considered by many (including me) to be the modern-day queen of historical romance. She pairs meticulous research with compelling characters to create stories that will teach you more than you ever learned in history class about topics like the Reconstruction era Old West (Forbidden) or Cuba's fight for independence from Spain (Destiny's Captive). Plus the education is a lot more fun. You can't go wrong with Jenkins, but if I were going to recommend just one, I'd point you toward Indigo. The story of a free Black woman working as a part of the Underground Railroad in 1850s Michigan and the man she helps to save as part of that work will draw you in, and the fullness of the narrative is deeply satisfying.
This "quiet unassuming commoner with a scandalous past meets kind duke with secrets of his own" story is maybe my favorite romance of all time. Milan is a fun and clever writer, but she also subverts romance conventions in multiple ways. That scandalous past isn't what you think it is. The duke is deeply invested in social justice causes. And there's a fantastic sex scene in which the sex is…not fantastic. Pick this one up if you need reminding that romance featuring the English elite can have a great deal of dimension.
Anyone who thinks romance is all Cinderella stories and surly/wealthy dukes should pick up a book by Piper Huguley. Huguley's Home to Milford College series (of which The Preacher's Promise is book 1) is grounded in the difficult reality of the Reconstruction era, but seeing the challenges her characters are facing makes it all the more satisfying when the work they put into their relationships pays off. The Preacher's Promise has strong religious themes, and it focuses on the early days of a marriage of convenience between Amanda, a teacher from Ohio with limited options, and Virgil, the mayor, blacksmith, and preacher in the Georgia town to which Amanda goes to start a school.
This delightful story, set on a fictional Caribbean island in the early 1900s, has all of the fun stuff—gossip, secret identities, misunderstandings—to make it light and charming. But it also has enough serious themes—feminism, suffrage, the way our family history colors our perspectives on life and love—to keep it grounded and relatable. Emilia and Ruben are dueling writers who don't quite know they're dueling in a book that draws inspiration from Austen and Shakespeare but has a voice and style all its own.
Swords, poison, vengeance, multi-continent treasure hunts—if you're a lover of adventurous fiction, you'll find yourself right at home here. Sherry Thomas's style of writing is so deep and rich that it's not surprising that Leighton and Ying-ying/Catherine's epic tale spans two books. My Beautiful Enemy is technically the second in the duology, and the prequel is The Hidden Blade. If you're pretty committed to taking both on, you should start with The Hidden Blade, but if you're just testing the waters, you'll be ok reading My Beautiful Enemy as a standalone. A quick content warning: though these books aren't exceptionally violent, they do contain (but in no way condone) violence against vulnerable populations.
The slam dunk pick for Alyssa Cole would be An Extraordinary Union, which you may have heard us raving about that here at Book Riot. It's a great choice, but I wanted to offer a different option, particularly for those who might be a little intimidated by historical romance. Cole is also a fantastic novella writer, and right now you can get four of her novellas on Audible as part of a package. The four books cover time periods from the Revolutionary War through the Civil Rights movement of the '60s, and if you're not sure yet what time period or type of story is your speed or you prefer to read through your ears, this might be another great option. Worth noting: all four of these novellas—Be Not Afraid, That Could Be Enough, Let Us Dream, and Let It Shine—are also available individually in written form.