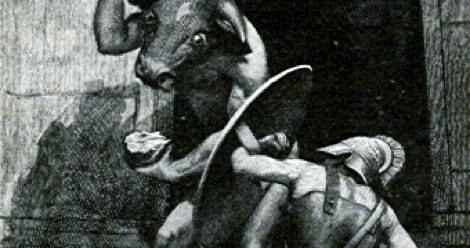 Read Harder
Read Harder 2019: A Book of Mythology or Folklore
This content contains affiliate links. When you buy through these links, we may earn an affiliate commission.
The 2019 Read Harder Challenge is sponsored by the Read Harder Journal.
Created by Book Riot, this smartly designed reading log consists of entry pages to record stats, impressions, and reviews of each book you read. Evenly interspersed among these entry pages are 12 challenges inspired by Book Riot's annual Read Harder initiative, which began in 2015 to encourage readers to pick up passed-over books, try out new genres, and choose titles from a wider range of voices and perspectives. Indulge your inner book nerd and read a book about books, get a new perspective on current events by reading a book written by an immigrant, find a hidden gem by reading a book published by an independent press, and so much more. Each challenge includes an inspiring quotation, an explanation of why the challenge will prove to be rewarding, and five book recommendations that fulfill the challenge.
---
Retellings of favorite childhood fairytales are seemingly always in fashion, and there's a reason some stories have been passed down generation after generation. Mythology and folklore have existed since the dawn of humanity, and the genre won't ever go away—not as long as humans continue to rely on storytelling to bond and share experiences.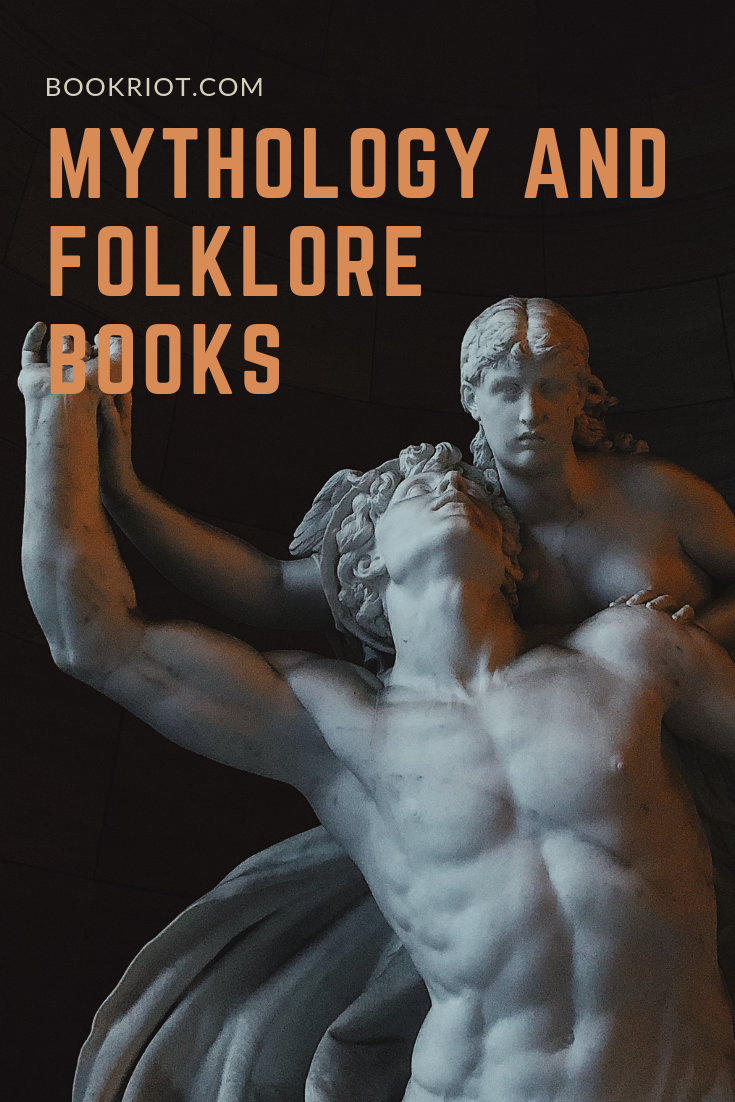 But for such a broad category that spans thousands and thousands of years, it can seem overwhelming to know where to start with this task. We've rounded up a few classic mythology tales, folklore stories, and some books with their own created mythology or lore unlike anything else that's ever been told.
Circe by Madeline Miller
This book has hit several Best Of lists, including winning a Goodreads Choice Award for 2018. Circe is born possessing the power of witchcraft and immediately is branded as a strange child, banished to a deserted island by Zeus, who fears her powers. But even alone, she wields her power, and to protect what she loves most, Circe must fight and choose once and for all where she stands and who she stands with. Miller crafts an excellent, riveting story, and you'll be unable to put this powerful tale down. Her other book, Song of Achilles, is also a great choice for this task.
This brand new release isn't out until later this year (August 2019), but if you're a planner, you can mark this now and be putting it on hold early. Inspired by Mexican folklore, this book follows Casiopea Tun, who dreams of a life far from her small Mexican town. After accidentally freeing the spirit of the Mayan god of death, Casiopea begins a quest through jungles, with gods, and to ancient cities to find what she ultimately seeks in life.
Set among Viking clan clashes, Eelyn was raised to fight alongside her fellow clansmen in an ancient rivalry. But one day, she sees her brother fighting with the enemy, not against them. And her brother had died five years ago in battle. Eelyn is betrayed and confused and must align with a friend to redefine what loyalty and family truly mean.
Of course, Norse Mythology will also work for this task, but I couldn't skip Anansi Boys and feel like it may be overlooked. Fat Charlie thought he was normal, but the moment his father dropped dead on a karaoke stage, he knew that life was over. Turns out, his dad was a god. And he also had a brother. Fat Charlie suddenly meets his long-lost brother, and his life takes a much more dangerous turn. This inventive book is a fast-paced, high-intensity read and will keep you up late into the night turning pages to finish.
This middle grade novel inspired by Chinese folklore was a 2010 nominee for the Newbery Medal. A young girl named Minli lives with her family in a small hut, and she grows up listening to tales from her father of the Jade Dragon and the Old Man on the Moon. Minli wants to do more with her life, so she sets out on a journey to find the Old Man on the Moon to change her family's fortune. Along the way, she meets magical creatures and friends who will help her find the Old Man and learn something about herself as she travels.
Tagaq creates a unique book in Split Tooth. Part memoir, part fiction, part poetry, and part everything else, a young pregnant girl in Nunavut (northern Canada, known for indigenous Inuit populations and its remote landscape) must navigate her new state of motherhood among the modern world and the world of animals and spirit. She is surrounded by living creatures who watch over and protect her, but also that may hold essences of something evil.
This beautiful graphic novel is a collection of folk tales and myths bound together by a larger story. Jerome is a wicked man, and his wife, Cherry, is mistreated and a gambling tool for him. But Cherry is in love with her maid, and the two women hatch a plan that weaves the tales together and celebrates the secret legacy of female storytellers.
A modern retelling of Beowulf, The Mere Wife begins with a pretty picture. Those who live in Herot Hall see their suburb as a paradise. It's clean, beautiful, and exclusive. But those outside see something entirely different. When the two worlds and two mothers collide, they begin to see perspectives from the other side of the wall.