This content contains affiliate links. When you buy through these links, we may earn an affiliate commission.
The 2019 Read Harder Challenge is sponsored by the Read Harder Journal. Get the full list of tasks here.
Created by Book Riot, this smartly designed reading log consists of entry pages to record stats, impressions, and reviews of each book you read. Evenly interspersed among these entry pages are 12 challenges inspired by Book Riot's annual Read Harder initiative, which began in 2015 to encourage readers to pick up passed-over books, try out new genres, and choose titles from a wider range of voices and perspectives. Indulge your inner book nerd and read a book about books, get a new perspective on current events by reading a book written by an immigrant, find a hidden gem by reading a book published by an independent press, and so much more. Each challenge includes an inspiring quotation, an explanation of why the challenge will prove to be rewarding, and five book recommendations that fulfill the challenge.
---
If you've paid any attention to what I write for Book Riot, you'll know that I love manga. It's my favorite type of comic, and I'm excited to offer up some manga recommendations for everyone participating in the 2019 Read Harder challenge.
If you don't know what manga is, they're basically comics from Japan. But I don't know how to read Japanese, you might be saying. No worries. We have a thriving English-language market for manga, in which several companies license, translate, and adapt series for us. For people brand-new to the medium, you might find this beginner's guide useful. It breaks down the various categories you may encounter in the medium. (There's some manga recommendations, too!)
Otherwise, here are my reading suggestions for the challenge. They're a mix of different genres and target demographics. I've tried to note whether the title is a single volume or a series, and if it is a series, whether it's ongoing or completed. Because I know what it's like to fall in love with a first volume and then discover it's a 30+ volume series that went on hiatus five years ago due to the creator's health. Not saying you need to read more than one volume for this challenge, but it's good to be informed. So, here we go!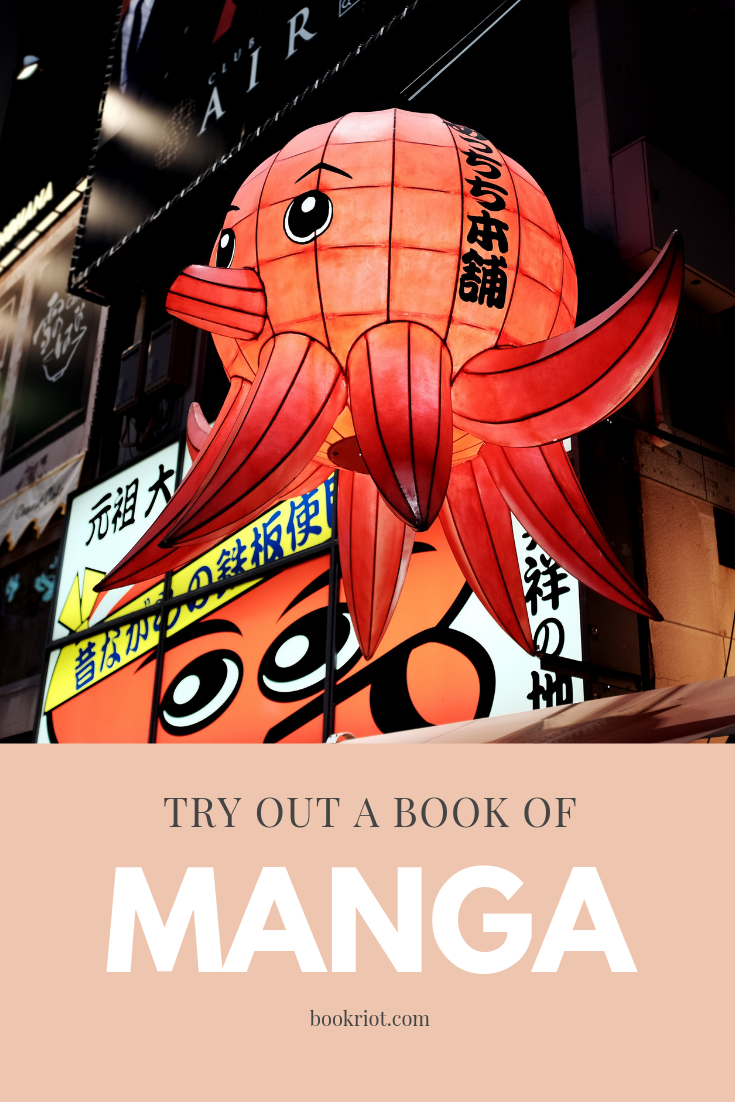 General Manga Recommendations
If you want to learn about the roots of manga, you need to go to the source. And that source is Osamu Tezuka, otherwise known as the Godfather of Manga. Black Jack is one of his most famous works. Over the course of 14 volumes, it follows a young genius surgeon as he travels the world, using his astonishing skills to accomplish what others consider impossible.
Complete at two beautiful, hardcover volumes, this slice-of-life manga tackles the reality of the queer experience in Japan. It begins with a single father finding an unexpected visitor on his doorstep: the Canadian husband of his late, estranged twin brother. What follows is a compassionate look at how Japan's sociocultural norms affect homosexual people through the lens of Yaichi, his daughter Kana, and his brother-in-law Mike.
Emma by Kaoru Mori
Set in Victorian England at the turn of the 20th century, Emma focuses on a young maid who falls in love with the son of a wealthy family. Although her feelings are reciprocated, their class difference presents a sizable obstacle, especially since the son's family is attempting to raise their station and enter the gentry. The series is complete at 10 volumes.
Collecting the original three volumes in one massive omnibus, Tekkon Kinkreet follows two orphaned street kids who must contend with the yakuza set on taking over their town. This manga won the Eisner Award in 2008.
In this manga, civilization lays in ruins. But even so, life goes on—or at least it does for two girls, Yuuri and Chito, who travel what's left of the world on their trusty motorbike. Girls' Last Tour is a complete series with the sixth and final volume set to be released later this month.
Science Fiction & Fantasy Manga Recommendations
Set in the near future, The Promised Neverland follows a group of orphans that enjoy a seemingly easy life filled with learning, recess, delicious food, and comfortable beds. In exchange for this idyllic existence, they cannot leave the orphanage's grounds. That all changes one day when two of the orphans, Emma and Norman, discover the terrible secret about the orphanage and the world beyond. Eight volumes in this ongoing series are currently available in English.
Originally published in four volumes, the latest English edition collects the entire series in a single omnibus volume. Probably the most experimental of CLAMP's works, I consider it to be their best—in both art, style, and vision. If I'd have to describe Clover, it's a dreamy look at a dystopian future where a mysterious government organization tracks and imprisons psychic children. Technically, this series is incomplete, but I've slotted it under the category of "Series CLAMP Is Never Going to Finish." Don't let that deter you. The manga's structure lets it read as finished.
Blame by Tsutomu Nihei
If you love hard sci-fi, look no further than the six-volume Blame series. It follows Kyrii, a loner on a mission to find a genetic marker that allows people to access the computerized control network for The City. Along the way, he teams up with an engineer who has a mission of her own.
Set in the far future, Land of the Lustrous features the titular Lustrous, immortal beings who are the embodiment of gemstones. (Yes! If you're into Steven Universe, you may want to check out this manga.) The Lustrous must defend themselves against a hostile race that wants nothing more than to use their bodies as decoration. But against that epic backdrop, the story begins with Phosphophyllite, the youngest of the Lustrous, who unfortunately, due to their fragile body, cannot fight. Seven volumes in this ongoing series are currently available in English.
Autobiographical & Memoir Manga Recommendations
In a single, heartfelt volume, Nagata explores her experiences growing up, her mental health, and her sexuality. The honest reflection in its pages no doubt helped it win the Harvey Award for Best Manga last year. And if you like this manga, Kabi has written a follow-up: My Solo Exchange Diary.
A peer of Osamu Tezuka, Yoshihiro Tatsumi is a manga creator known for his revolutionary short stories. A Drifting Life is his one-volume memoir of sorts, following his childhood growing up in post-World War II Japan to his trying to break into the hyper-competitive manga industry.
I want to preface this with a note about the title. This is the title given the manga by the creator and the North American manga publisher has chosen to respect her wishes. In this cute, single volume, Chii recounts her experiences discovering her sexuality and gender, and then later through her transition and eventual falling in love.
Looking for more manga recommendations? Check out this list of 50 manga to read.