Children's
Read Harder: Children's Classics Published Before 1980
This content contains affiliate links. When you buy through these links, we may earn an affiliate commission.
This year's Read Harder challenged is presented by Libby.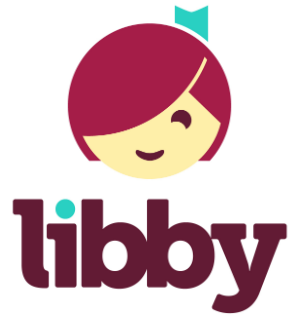 Meet Libby. The one-tap reading app from OverDrive. By downloading Libby to your smartphone, you can access thousands of eBooks and audiobooks from your library for free anytime and anywhere. You'll find titles in all genres, ranging from bestsellers, classics, nonfiction, comics and much more. Libby works on Apple and Android devices and is compatible with Kindle. All you need is a library card but you can sample any book in the library collection without one. In select locations, Libby will even get your library card for you instantly. Learn more at https://meet.libbyapp.com/. Happy Reading.
---
While most of my work at Book Riot is to read and recommend new books, I always love digging into books written decades ago. So many older books have paved the way for many children's book writers today, whether it be writing style, the introduction of more diversity in kid's literature, or the handling of difficult topics. I selected the following ten books for Book Riot's Read Harder Children's Classics Published Before 1980 Challenge for their forward thinking, beautiful language, and accessibility to today's readers.
Picture Books
This book was written in 1962 and was one of the first children's books to feature an African American protagonist. It went on to win the Caldecott Medal in 1963. Peter, the main character, was inspired by a photo of a boy Ezra Jack Keats saw in Life Magazine from 1940. Peter and his snow day has since captured the fierce devotion of generations of readers. In 2017, the USPS issued the hugely popular postage stamps based on artwork from the book. For more information about The Snowy Day and how it came to life, check out A Poem for Peter: The Story of Ezra Jack Keats and the Creation of The Snowy Day by Andrea Davis Pinkney, illustrated by Steve Johnson and Lou Fancher.
Everett Anderson's Goodbye was first published in 1971, but Lucille Clifton's character Everett Anderson had already captured the hearts of kids everywhere in three previous books about him. In this one, Everett Anderson's father passes away and Everett experiences the five stages of grief. Ms. Clifton's poetry resonates through each word and the illustrations capture the grief of a young boy who has just lost his father. Many notable African American children's book writers credit Lucille Clifton for writing the first books they had read as kids where the main characters looked like them.
This book was first published in 1963 and went on to win the Caldecott Medal in 1964. In only 338 words, Maurice Sendak creates the rich, vibrant world of Max, a boy sent to bed without any supper. What many people do not know is the book was widely criticized and even banned in some schools and libraries, worried that a boy being sent to bed without his supper would lead to psychological trauma in children.
This book, first published in 1976, was one of Ashley Bryan's first picture books. It tells the story of Okra the cat and Okraman the dog who are sent to retrieve their master's magic ring from Spider Ananse. The book is lovely and illustrated in Bryan's signature illustration style, and it was only a springboard for what was to come. He has since won the Newbery Honor, multiple Coretta Scott King Awards and Coretta Scott King Honor Awards, and many others. Now at age 94, Bryan continues to create gorgeous art (check out his newest book just released January 9th, I Am Loved, with Nikki Giovanni) and serves as an inspiration to so many authors and illustrators. At the Coretta Scott King breakfast last June, he was given a standing ovation that lasted several minutes.
It's hard to believe that The Little House was written in 1942 as it feels as relevant and beloved by the current generation as it did when it was first published (it won the Caldecott in 1943). It's enduring message, that time passes and change is inevitable, is one that children find relatable and touching. For more information about the author and the inspiration behind her books, check out Big Machines: The Story of Virginia Lee Burton by Sherri Duskey Rinker, illustrated by John Rocco.
Middle Grade Books
Katherine Paterson has never avoided hard topics. In Bridge to Terabithia, she writes about two friends who create a magical forest world they call Terabithia. The writing is perfection and the story is heartbreaking, but the book has been the frequent target of censors for offensive language and disrespect toward authority figures. According to the American Library Association, this book is number eight on the list of the 100 Most Frequently Challenged Books for the decade 1990–2000. Despite the attempts at censorship, this book continues to touch the hearts of children across the world, generations of children continue to find themselves reflected in these characters.
First published in 1976, Roll of Thunder, Hear My Cry went on to win the Newbery Medal in 1977. The book tackles issues of race in southern Mississippi in 1933, where the protagonist Cassie Logan and her siblings grow up in a community with simmering racial tensions and hostility. Through the story, the reader learns of the importance of land, and courage, and pride in the daily survival to hang on to what they have. I reread this book while working on this post, and I was blown away by Taylor's ability to combine gorgeous writing, humor, and brutal honesty in one story. The new fortieth anniversary editions of the entire Logan Family series (six books total) all have new covers by the incredible Kadir Nelson, and Roll of Thunder, Hear My Cry includes an introduction by newly appointed National Ambassador for Young People's Literature Jacqueline Woodson.
This is a bustling, lively book about a big immigrant family living in New York City at the turn of the century. The story brings that time period to life in a beautiful way, through the children's visits to the library to Mama's game of "find the buttons" while cleaning the living room. Although poor, they sustain each other through difficult times and find strength in their Jewish traditions. A lovely book that has been beloved by generations of readers.
The first line of this book must be one of the most quoted lines in the history of children's books. Madeline L'Engle's captivating story follows Meg Murry, her brother Charles Wallace, and friend Calvin O'Keefe as they embark on a strange and dangerous space adventure to save Meg and Charles's father. Written in 1962 and the winner of the Newbery Award, this stunning book is smart, deep, and imaginative. It is being adapted to a movie that will be released on March 9, 2018. Watch the trailer here.
This is another one of those books where it is hard to believe it was written in 1967. Konigsburg captures childhood in such a real and lovely way. Readers around the world understand Claudia's reasoning behind running away and admire her methodical way of planning her getaway to the Metropolitan Museum of Art. This is a book that every children's book writer I have ever known wishes they had written themselves. Each moment is perfect, from how the kids sleep in the queen's bed to how they collect coins from the fountain to buy food. The enduring message, as in all excellent children's books, is that kids have a powerful voice and deserve to claim their place in the world.
SaveSave