This content contains affiliate links. When you buy through these links, we may earn an affiliate commission.
This year's Read Harder challenged is presented by Libby.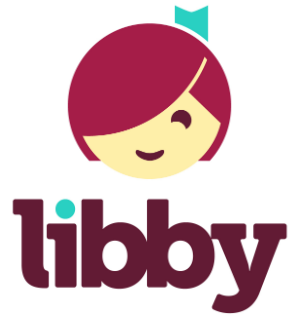 Meet Libby. The one-tap reading app from OverDrive. By downloading Libby to your smartphone, you can access thousands of eBooks and audiobooks from your library for free anytime and anywhere. You'll find titles in all genres, ranging from bestsellers, classics, nonfiction, comics and much more. Libby works on Apple and Android devices and is compatible with Kindle. All you need is a library card but you can sample any book in the library collection without one. In select locations, Libby will even get your library card for you instantly. Learn more at https://meet.libbyapp.com/. Happy Reading.
---
There are a lot of lists of books considered the best of true crime, and most of those lists are full of books written by white men.
In order to present some under-the-radar true crime to add to your Read Harder 2018 Challenge list, I decided to focus specifically on true crime written by women and people of color. I've also tried to offer a list that covers a mix of crimes—everything from murder to the illegal sale of endangered flowers.
But of course no list can be comprehensive—I'd love to hear more suggestions in the comments!
As a defense attorney, Alexandria Marzano-Lesnevich felt confident in her stance that the death penalty is wrong…until she came across the case of murderer Ricky Langley. As she digs into the case even further, she begins to see parallels in her own life and uncovers her own history of trauma. In Book Riot's Best Books of 2017 collection, Rioter Sarah Davis described the book as a "meditation on trauma and a chilling exploration of nature and nurture, whether monsters are made or formed." Intense but excellent.
When Sarah Perry was 12, her mother Crystal was murdered in their home. For the next 12 years, the killer remained at large. But even after a man was caught and convicted, Perry had questions about her life and her mother that she wanted to answer. After the Eclipse explores those questions, shifting between the past and present to reconstruct the crime, the investigation, and her mother's story. It's a lovely memorial, a skilled investigation, and a deeply engaging story, one of my favorite books of 2017.
Fans of the podcast Serial will remember Rabia Chaudry, the friend of accused murder Adnan Syed who helped bring his story to the attention of producer Sarah Koenig. In this book, Chaudry presents evidence that didn't make it into the podcast that she argues dismantles the case against Adnan even further. If this book isn't your bag, I wrote a post just after the podcast ended with some audiobooks you might also enjoy (several of which would be considered true crime).
In 1899, slave brothers George and Willie Muse were kidnapped and forced to join the circus. The brothers were also albino, featured in the circus as "cannibals, sheep-headed freaks, [and] even 'Ambassadors from Mars.'" For the next 28 years, their mother tried to bring them home. This book chronicles the boys' experience in the circus and what their story can teach us today.
In 2000, FBI Special Agent Steven Carr received a package of coded letters originally sent to the Libyan consulate offering to sell classified intelligence from the United States. The sender said they were a CIA analyst with access to a trove of sensitive information. Carr led a team that spent years trying to discover the traitor, a story that's shared in this book.
Creepy children are so good in true crime. In 1895, preteen brothers Robert and Nattie Coombes were living the life in East London, eating out and taking trips to the shore. They told anyone who asked that they'd been left alone…but that turned out not to be true. When an aunt confronted them, the trio returned home to discover the decomposing body of the boys' mother in a bedroom. The ensuing trial, where Robert's lawyers tried to prove the 13-year-old was insane, enthralled the nation and makes a pretty fascinating story today.
The Orchid Thief is a classic in narrative journalism, but also makes an interesting addition to a list of true crime novels, especially for people who want something a little bit lighter. The book centers around the different people who are obsessed with an endangered flower, the ghost orchid, and the underground world of flower stealing and selling. It's a fascinating look at where obsession will take you, and a beautiful dive into the steamy world of the Florida swamps.
In 1993, Emily Winslow was brutally attacked a raped while she was a college student in Pittsburgh. As the years passed and her rapist remained unfound, Winslow moved on with her life—marriage, two children, and a career writing mystery novels. In 2013, the police called to say the man who raped her and been found, thanks to the FBI's DNA database. This memoir explores the prosecution of cold cases, and what it is like for a victim to be caught between the past and the present.
In the 1970s, "coke hit Miami with the full force of a hurricane, and no place attracted dealers and dopers like Coconut Grove's Mutiny at Sailboat Bay." This book is the story of three waves of Cuban immigrants that tried to control the drug trade in Miami, and the hotel where much of their work took place. And, fun fact, this hotel and club was the inspiration for the film Scarface.
In 1993, in the last days of South African apartheid, a 26-year-old American Fulbright scholar was murdered by a mob of young black men outside of Cape Town. The story of Amy Biehl's murder, and her parents' forgiveness towards the men who killed her, is a familiar narrative in South Africa. But when journalist Justine van der Leun began digging into the story, she found it to be stranger and more complicated than it first appeared.
Most of us know the story of Emmett Till, a young black boy killed in Mississippi after he allegedly whistled at a white woman. This book shares another dark twist to this story—Emmett's father, Louis Till, was executed in Italy for committing rape and murder. Writing to Save a Life is a book investigating the connected fates of father and son that brings together research, memoir, and imagination.
For years, Helene Stapinski heard the family tales about her great-great-grandmother, Vita. Family legend described her as a "loose woman" who had also murdered someone before immigrating to America with her children. As an adult, Stapinski began to dig into her family's history, trying to set the record and her own genealogy straight. This book is a "literary whodunit and a moving tale of self-discovery" that sounds really, really good.
Days after the September 11 terrorist attacks, "American terrorist" Mark Stroman walked into a Dallas minimart and shot Raisuddin Bhuiyan, an immigrant working in the store temporarily. Bhuiyan survived the attack, but Stroman killed two other people in his spree. The True American explores the lives of both men, both how they came to be in the minimart together, and how their lives continued to intersect after—including Bhuiyan's legal and PR campaign to spare Stroman from the death penalty.