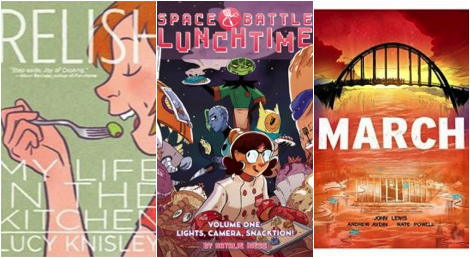 This content contains affiliate links. When you buy through these links, we may earn an affiliate commission.
Sponsored by Libby. The one-tap reading app from OverDrive.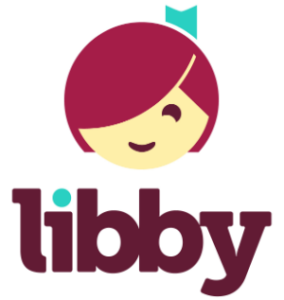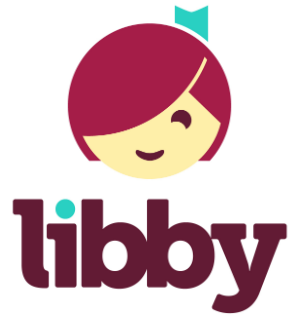 Meet Libby. The one-tap reading app from your library, powered by OverDrive. Downloading Libby to your smartphone allows you to borrow thousands of eBooks and audiobooks for free anytime and anywhere. You'll find library books in all genres, ranging from bestsellers, classics, nonfiction, comics and much more. Libby works on Apple and Android devices and is compatible with Kindle. All you need is a library card but you can sample any book in the library collection without one. In select locations, Libby will even get your library card for you instantly. Learn more at https://meet.libbyapp.com/. Happy Reading.
---
There is a wide world of comics publishing out there! And when you weary of the larger outfits' shenanigans, you can turn to one of the many titles from any of these publisher's below. I myself had lost sight of that until prompted by Read Harder 2018. To facilitate your completion of this Read Harder 2018 task, here are ten recommendations for eligible reads, whether you're completely new to graphic novels or have been reading them for years.
Action Lab Entertainment
Molly Danger Book 1 by Jamal Igle, Juan Castro, and Romulo Farjardo Jr.
If Marvel's and DC's capes-and-tights offerings are your starting point, this is going to feel familiar. You've got an alien superhero protecting Earth on behalf of a shadowy organization—so many ticked boxes! And creator Jamal Igle has a long history of work with the Big Two.
Andrews McMeel Publishing
Breaking Cat News: Cats Reporting on the News that Matters to Cats by Georgia Dunn
Let's say you're coming at this task from a background of reading comics in the daily paper. This one's for you. No story arcs spanning multiple volumes. Just some hard laughs and gentle truths in a handful of panels.
Archaia Entertainment
Bolivar by Sean Rubin
This does have a teensy bit of prose, and it's evocative of a picture book. But it's mostly graphic novel, and an utterly charming one at that. Bolivar is a dinosaur going about his daily life in New York City (the city is a character!), unnoticed by all except his next door neighbor. Come for the beautifully rendered subway tile mosaic art, stay for the tender theme of what it means to be seen.
Archie Comic Books
Chilling Adventures of Sabrina by Roberto Aguirre-Sacasa and Robert Hack
Does your workplace still have a water cooler? Do your colleagues congregate around it, discussing the latest developments on the CW's Riverdale? Wow them with your deep knowledge of the next big adaptation, starring Mad Men alumna Kiernan Shipka. But you'd better have a strong stomach; this teenage witch is no stranger to gore.
Dark Horse
Zodiac Starforce: By the Power of Astra by Kevin Panetta and Paulina Ganucheau
The magical girl genre has never really been my thing (I blame my parents, for not letting me watch anything but PBS when all my friends were marathoning Sailor Moon). However, Zodiac Starforce is a recent favorite. It starts somewhat in media res, which is a great way to sidestep the cliches of an origin story. But these girls still have to get the band back together, and in doing so we're exposed to all the shades of adolescent experience.
Drawn & Quarterly
SuperMutant Magic Academy by Jillian Tamaki
No, you won't find Professor X at this school. And it's not quite Harry Potter or Buffy, she of vampire-slaying fame. It's pretty indescribable just because it's not too often you get a work that's one-page black and white panels of teenagers being PG-13 while also being witches and mutants, y'know?
First Second
Relish: My Life in the Kitchen by Lucy Knisley
Lucy Knisley is a prolific graphic memoirist. You can read about her many travels, or her wedding. But I love Relish for prompting me to think about my own relationship to food and cooking (which I would like to do more of). Let us know if you end up trying any of the included illustrated recipes yourself!
IDW
Star Trek: Boldly Go, Vol. 1 by Mike Johnson and Tony Shasteen
IDW is known for its comic book adaptations of existing properties. Here, we've got a Star Trek ongoing series set in the Kelvin timeline of the latest films. George Caltsoudas is one of my favorite cover artists (check out his Starfleet Academy #2), and he brought his A-game to the covers in this volume.
Oni Press
Space Battle Lunchtime Vol. 1: Lights, Camera, Snacktion by Natalie Riess
So this food-themed series is not your Lucy-Knisley-type cuisine. That's because this series is about an intergalactic reality tv cooking competition on which Earth baker Peony is accidentally roped into appearing. Of course, not everybody is there to make friends…You won't be able to stop yourself from picking up the next volume once you finish this one!
Top Shelf
March by John Lewis, Andrew Aydin, and Nate Powell
This trilogy is an astounding achievement by Congressman John Lewis. It is a memoir of the Civil Rights Movement, but also a warning to contemporary readers not to leave hard-fought victories vulnerable to those who would turn the clock back on human rights.