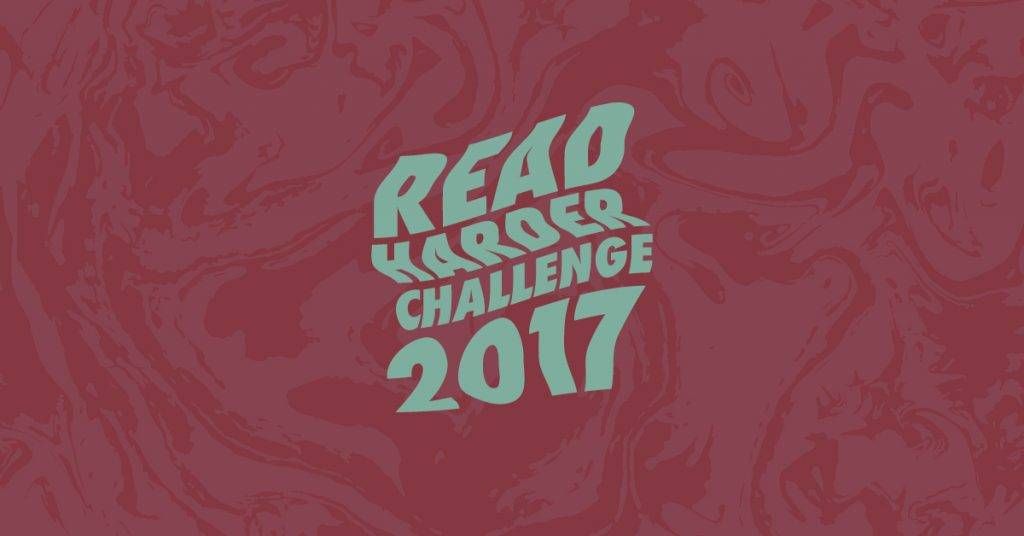 Newsletter 1
Read Harder 2017: Read a Classic by an Author of Color
This content contains affiliate links. When you buy through these links, we may earn an affiliate commission.
Book Riot's 2017 Reader Harder Challenge task "Read a classic by an author of color" can at first seem daunting because what people generally consider to be a "classic" is usually a book by a white person. This isn't surprising, given the history of … well, the world. It takes levels of literacy, leisure, and access to publishers or other means of getting one's writing into the world to create a book that can become a classic. These things haven't always been readily available to people of color, especially women of color.
But of course people of color have always been telling stories and writing books, and that writing is probably easier to find now than ever before, given efforts over the last half century to get older books reissued and the ease of finding used and out of print books online. When I looked around to create the list below, I was happy to be able to pull together a list of 50 books, and I could have made the list longer if I had repeated authors more than I do. But still, we need more writing from people of color — both from the past and from today.
In creating this list, I had to make an arbitrary decision about how I was going to define a classic, as there is no consensus on what that term really means. So my definition is that a classic is at least 50 years old. It's possible to argue that more recent books are classics too, but I like to focus on older books, both because they fit more solidly into the "classics" category, and because they are often less familiar to readers.
Given my (totally arbitrary) rule that classics should be at least 50 years old, is there anything you would add?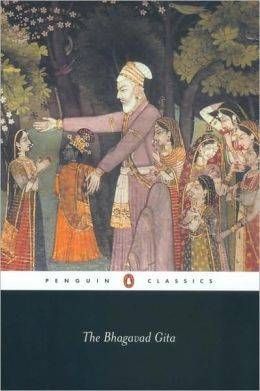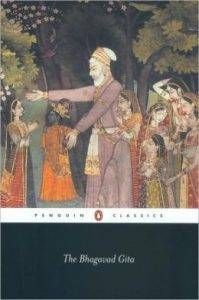 Bhagavad Gita (c. fifth century to the second century BCE): "Ranging from instructions on yoga postures to dense moral discussion, the Gita is one of the most important Hindu texts, as well as serving as a practical guide to living well."
The Poems of T'ao Ch'ien by T'ao Ch'ien (early 400s): "T'ao was the first writer to make a poetry of his natural voice and immediate experience, thereby creating the personal lyricism which distinguishes ancient Chinese poetry and makes it seem so contemporary."
The Pillow Book by Sei Shonagon (990s-early 1000s): "The Pillow Book offers a fascinating exploration of life among the nobility at the height of the Heian period, describing the exquisite pleasures of a confined world in which poetry, love, fashion, and whim dominated, while harsh reality was kept firmly at a distance."
The Tale of Genji by Murasaki Shikibu (early 1000s): "This exquisite portrait of courtly life in medieval Japan is widely celebrated as the world's first novel. Genji, the Shining Prince, is the son of an emperor. He is a passionate character whose tempestuous nature, family circumstances, love affairs, alliances, and shifting political fortunes form the core of this magnificent epic."
Diary of Lady Murasaki by Murasaki Shikibu: "The Diary recorded by Lady Murasaki (c. 973-c. 1020), author of The Tale of Genji, is an intimate picture of her life as tutor and companion to the young Empress Shoshi. Told in a series of vignettes, it offers revealing glimpses of the Japanese imperial palace."
The Essential Rumi by Jalal al-Din Rumi (1200s): "Thirteenth-century Persian philosopher, mystic, scholar and founder of the order of the Whirling Dervishes, Jelaluddin Rumi was also a poet of transcendental power. His inspirational verse speaks with the universal voice of the human soul and brims with exuberant energy and passion."
Essays in Idleness by Yoshida Kenkō (1330-1332): "[Kenkō's] brief writings, some no more than a few sentences long and ranging in focus from politics and ethics to nature and mythology, mark the crystallization of a distinct Japanese principle: that beauty is to be celebrated, though it will ultimately perish."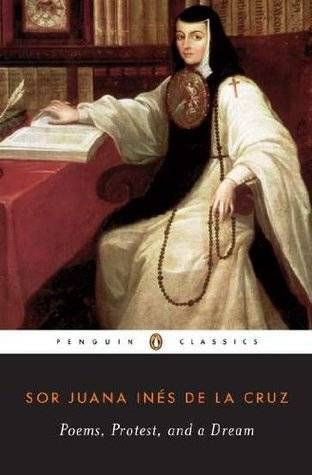 Poems, Protest, and a Dream: Selected Writings by Sor Juana Ines de la Cruz: "Sor Juana Ines de la Cruz (1648-1695) wrote her most famous prose work, La Respuesta a Sor Filotea, in 1691 in response to her bishop's injunction against her intellectual pursuits. A passionate and subversive defense of the rights of women to study, to teach, and to write, it predates by almost a century and a half serious writings on any continent about the position and education of women."
The Narrow Road to the Deep North by Matsuo Basho (1694): "In his perfectly crafted haiku poems, Basho described the natural world with great simplicity and delicacy of feeling. When he composed The Narrow Road to the Deep North, he was an ardent student of Zen Buddhism, setting off on a series of travels designed to strip away the trappings of the material world and bring spiritual enlightenment."
The Story of the Stone: The Golden Days by Cao Xueqin (c. 1760): "Through the changing fortunes of the Jia family, this rich, magical work sets worldly events – love affairs, sibling rivalries, political intrigues, even murder – within the context of the Buddhist understanding that earthly existence is an illusion and karma determines the shape of our lives."
Complete Writings by Phillis Wheatley (1760s-1780s): "This volume collects both Wheatley's letters and her poetry: hymns, elegies, translations, philosophical poems, tales, and epyllions–including a poignant plea to the Earl of Dartmouth urging freedom for America and comparing the country's condition to her own."
The Interesting Narrative of the Life of Olaudah Equiano by Olaudah Equiano (1789): "A spirited autobiography, a tale of spiritual quest and fulfillment, and a sophisticated treatise on religion, politics, and economics, The Interesting Narrative is a work of enduring literary and historical value."
The Count of Monte Cristo by Alexandre Dumas (1844): "Dumas' epic tale of suffering and retribution, inspired by a real-life case of wrongful imprisonment, was a huge popular success when it was first serialized in the 1840s."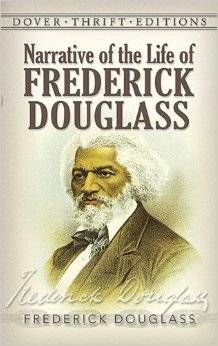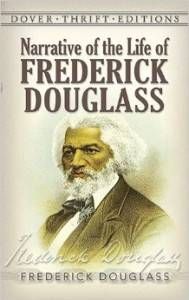 Narrative of the Life of Frederick Douglass by Frederick Douglass (1845): "Published seven years after his escape from slavery, Narrative of the Life of Frederick Douglass, an American Slave is a powerful account of the cruelty and oppression of the Maryland plantation culture into which Frederick Douglass was born."
Our Nig by Harriet E. Wilson (1859): "Our Nig is an autobiographical narrative that stands as one of the most important accounts of the life of a black woman in the antebellum North."
Incidents in the Life of a Slave Girl by Harriet Jacobs (1861): "Incidents in the Life of a Slave Girl was published at the beginning of the American Civil War. It contributed to the Union's and abolitionists' war effort, but is today seen as an important first-hand account from an escaped slave woman and an important abolitionist."
The Posthumous Memoirs of Bras Cubas by Joaquim Maria Machado de Assis (1881): "By turns flippant and profound, The Posthumous Memoirs of Brás Cubas is the story of an unheroic man with half-hearted political ambitions, a harebrained idea for curing the world of melancholy, and a thousand quixotic theories unleashed from beyond the grave."
Laughing to Stop Myself Crying by Alice Dunbar-Nelson (1890s): "Life among the Creoloe community in New Orleans is a gumbo mix of tropical heat, romance and petty squabbles tied to long forgottoen historical feuds, which fill the pages of this entertaining novel."
The Conjure Woman by Charles Chestnutt (1899): "The Conjure Woman is the title of an 1899 collection of seven stories … The stories deal with the racial issues facing the South after the war, often through the comments of the character of Uncle Julius McAdoo, a freed slave who tells these stories to a white couple from the North, John and Annie."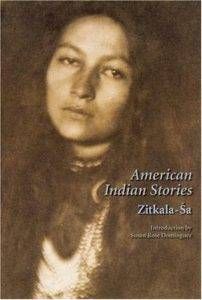 American Indian Stories by Zitkala-Sa (early 20th century): "Tapping her troubled personal history, Zitkala-Sa created stories that illuminate the tragedy and complexity of the American Indian experience … she forces new thinking about the perceptions, assumptions, and customs of both Sioux and white cultures and raises issues of assimilation, identity, and race relations that remain compelling today."
The Sport of the Gods by Paul Laurence Dunbar (1902): "[The Sport of the Gods] was the most naturalistic of all Dunbar's works. The story of the fall of the Hamiltons, a relatively wealthy African American family in the South, surprised Dunbar's readers. The dark, sentimental tone of the novel gave readers their first taste of 'non-Plantation literature.'"
The Souls of Black Folk by W. E. B. Du Bois (1903): "One of the most widely read and influential works in African American literature, "The Souls of Black Folk" is W.E.B. Du Bois's classic collection of essays in which he details the state of racism and black culture at the beginning of the 20th century."
The Autobiography of an Ex-Colored Man by James Weldon Johnson (1912): "The Autobiography of an Ex-Colored Man by James Weldon Johnson is the fictional telling of the story of a young biracial man, referred to only as the 'Ex-Colored Man', living in post Reconstruction era America in the late nineteenth and early twentieth century."
Mrs. Spring Fragrance by Sui Sin Far (1912): "In these deceptively simple fables of family life, Sui Sin Far offers revealing views of life in Seattle and San Francisco at the turn of the twentieth century. Her observations of the tensions of cultural assimilation reflect the difficulties of maintaining old customs in a new environment as well as the challenges that accompany new freedoms."
Kokoro by Natsume Sōseki (1914): "No collection of Japanese literature is complete without Natsume Soseki's Kokoro, his most famous novel and the last he completed before his death … Kokoro—meaning 'heart'—is the story of a subtle and poignant friendship between two unnamed characters, a young man and an enigmatic elder whom he calls 'Sensei.'"
The Home and the World by Rabindranath Tagore (1916): "The book is set in early 20th century India in the estate of the rich Bengali noble Nikhil. He lives happily with his beautiful wife Bimala until the appearance of his friend and radical revolutionist, Sandip. Sandip is a passionate and active man, a contradiction to the peace-loving and somewhat passive Nikhil."
Diary of a Madman and Other Stories by Lu Xun (1918): "This collection of short stories by Lu Xun, commonly considered one of the greatest writers in 20th-century China and often referred to as the father of modern Chinese literature, includes the celebrated short story, 'A Madman's Diary.' This short story is considered to be one of the first and most influential modern works written in vernacular Chinese."
Rachel by Angelina Weld Grimké (1920): "Written exactly midway between the American Civil War and the end of slavery, and the explosion of Civil Rights in the 1960s, this hauntingly beautiful and profoundly shocking play still asks urgent questions for today."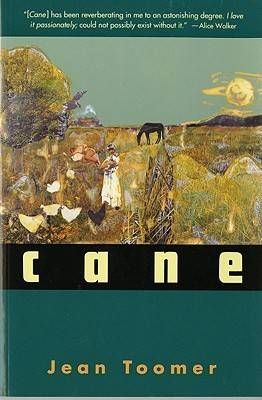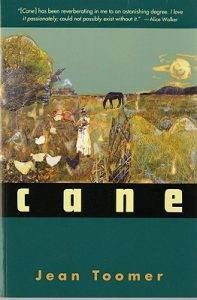 Cane by Jean Toomer (1923): "Jean Toomer's Cane is an innovative literary work―part drama, part poetry, part fiction―powerfully evoking black life in the South. Rich in imagery, Toomer's impressionistic, sometimes surrealistic sketches of Southern rural and urban life are permeated by visions of smoke, sugarcane, dusk, and fire; the northern world is pictured as a harsher reality of asphalt streets."
There is Confusion by Jessie Redmon Fauset (1924): "Set in Philadelphia some 60 years ago, There Is Confusion traces the lives of Joanna Mitchell and Peter Bye, whose families must come to terms with an inheritance of prejudice and discrimination as they struggle for legitimacy and respect."
Home to Harlem by Claude McKay (1928): "A novel that gives voice to the alienation and frustration of urban blacks during an era when Harlem was in vogue."
Quicksand by Nella Larsen (1928): "Nella Larsen's first novel Quicksand regards the story of Helga Crane, the lovely and refined mixed-race daughter of a Danish mother and a West Indian black father. The character is loosely based on Larsen's own experiences and deals with the character's struggle for racial and sexual identity, a theme common to Larsen's work."
Plum Bun by Jessie Redmon Fauset (1928): "A Harlem Renaissance classic, Plum Bun tells the story of Angela Murray, a young, light-skinned African American woman who decides to leave her home in Philadelphia, and head to New York City and pass for white."
Passing by Nella Narsen (1929): "Passing tells the troublesome relationship between two African-American woman who are light enough to pass for white. Irene Redfield marries an African-American doctor and moves to Harlem. Clare Kendy, on the other hand, marries a bigoted white man — never telling him of her true heritage."
Snow Country by Yasunari Kawabata (1935-7): "Nobel Prize winner Yasunari Kawabata's Snow Country is widely considered to be the writer's masterpiece: a powerful tale of wasted love set amid the desolate beauty of western Japan."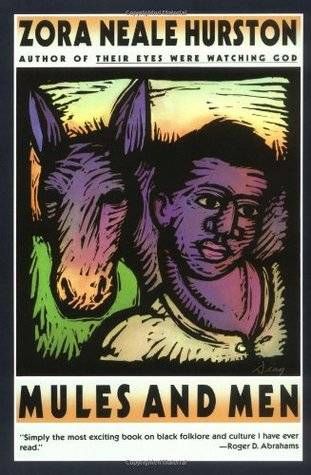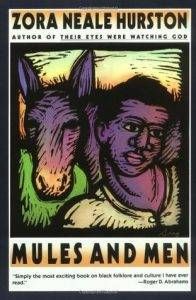 Mules and Men by Zora Neale Hurston (1935): "Set intimately within the social context of black life, this is a collection of stories, 'big old lies,' songs, voodoo customs and superstitions passed down through oral tradition."
Their Eyes Were Watching God by Zora Neale Hurston (1937): "Out of print for almost thirty years—due largely to initial audiences' rejection of its strong black female protagonist—Hurston's classic has since its 1978 reissue become perhaps the most widely read and highly acclaimed novel in the canon of African-American literature."
Native Son by Richard Wright (1940): "Native Son tells the story of this young black man caught in a downward spiral after he kills a young white woman in a brief moment of panic. Set in Chicago in the 1930s, Wright's powerful novel is an unsparing reflection on the poverty and feelings of hopelessness experienced by people in inner cities across the country and of what it means to be black in America."
Waterlily by Ella Cara Deloria (1940s): "Ella Cara Deloria's tale follows Blue Bird and her daughter, Waterlily, through the intricate kinship practices that created unity among her people. Waterlily, published after Deloria's death and generally viewed as the masterpiece of her career, offers a captivating glimpse into the daily life of the nineteenth-century Sioux."
Love in a Fallen City by Eileen Chang (1943): "Eileen Chang is one of the great writers of twentieth-century China, where she enjoys a passionate following both on the mainland and in Taiwan. At the heart of Chang's achievement is her short fiction—tales of love, longing, and the shifting and endlessly treacherous shoals of family life."
The Makioka Sisters by Junichirō Tanizaki (1943-1948): "Filled with vignettes of a vanishing way of life, The Makioka Sisters is a poignant yet unsparing portrait of a family—and an entire society—sliding into the abyss of modernity. It possesses in abundance the keen social insight and unabashed sensuality that distinguish Tanizaki as a master novelist."
Half a Life-Long Romance by Eileen Chang (1948): "A glamorous, wrenching tale set against the glittering backdrop of an extraordinary city, Half a Lifelong Romance is a beloved classic from one of the essential writers of twentieth-century China."
A Street in Bronzeville by Gwendolyn Brooks (1945): "Gwendolyn Brooks was one of the most accomplished and acclaimed poets of the last century, the first black author to win the Pulitzer Prize and the first black woman to serve as poetry consultant to the Library of Congress—the forerunner of the U.S. Poet Laureate. Here … is her groundbreaking first book of poems, a searing portrait of Chicago's South Side."
The Living is Easy by Dorothy West (1948): "One of only a handful of novels published by black women during the forties, the story of ambitious Cleo Judson is a long-time cult classic. The Living Is Easy is delightfully wry and ironic humor–even bitchiness–of the novel coexists with a challenging moral and social complexity."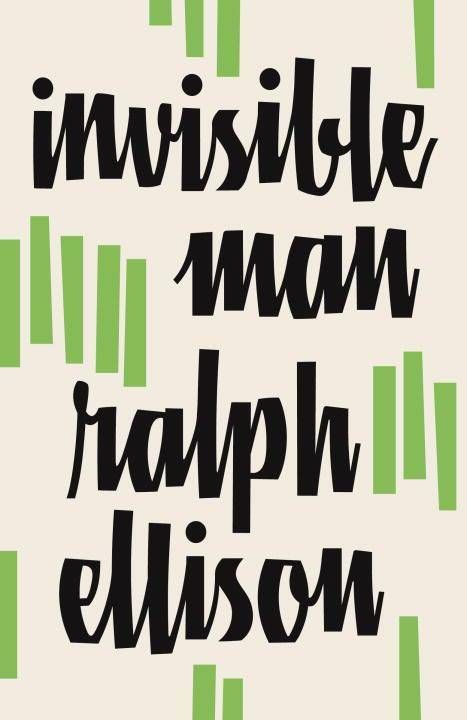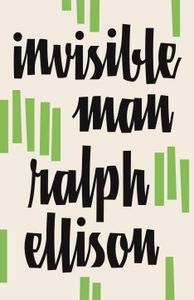 Invisible Man by Ralph Ellison* (1952): "The nameless narrator of the novel describes growing up in a black community in the South, attending a Negro college from which he is expelled, moving to New York and becoming the chief spokesman of the Harlem branch of "the Brotherhood", and retreating amid violence and confusion to the basement lair of the Invisible Man he imagines himself to be."
Notes of a Native Son by James Baldwin (1955): "Written during the 1940s and early 1950s, when Baldwin was only in his twenties, the essays collected in Notes of a Native Son capture a view of black life and black thought at the dawn of the civil rights movement and as the movement slowly gained strength through the words of one of the most captivating essayists and foremost intellectuals of that era."
Things Fall Apart by Chinua Achebe (1958): "Things Fall Apart tells two overlapping, intertwining stories, both of which center around Okonkwo, a 'strong man' of an Ibo village in Nigeria...Things Fall Apart is the most illuminating and permanent monument we have to the modern African experience as seen from within.
A Raisin in the Sun by Lorraine Hansberry (1959): "Lorraine Hansberry's award-winning drama about the hopes and aspirations of a struggling, working-class family living on the South Side of Chicago connected profoundly with the psyche of black America–and changed American theater forever."
The Fire Next Time by James Baldwin (1963): "At once a powerful evocation of James Baldwin's early life in Harlem and a disturbing examination of the consequences of racial injustice, the book is an intensely personal and provocative document. It consists of two "letters," written on the occasion of the centennial of the Emancipation Proclamation, that exhort Americans, both black and white, to attack the terrible legacy of racism."
Black Feeling, Black Talk by Nikki Giovanni (1967): "Black Feeling, Black Talk/Black Judgement is one of the single most important volumes of modern African-American poetry. This book, electrifying generations with its revolutionary phrases and inspiring them with such Nikki Giovanni masterpieces as the lyrical 'Nikki-Rosa' and the intimate 'Knoxville, Tennessee,' is the seminal volume of Nikki Giovanni's body of work."
*This post originally named the author incorrectly as Richard Wright.