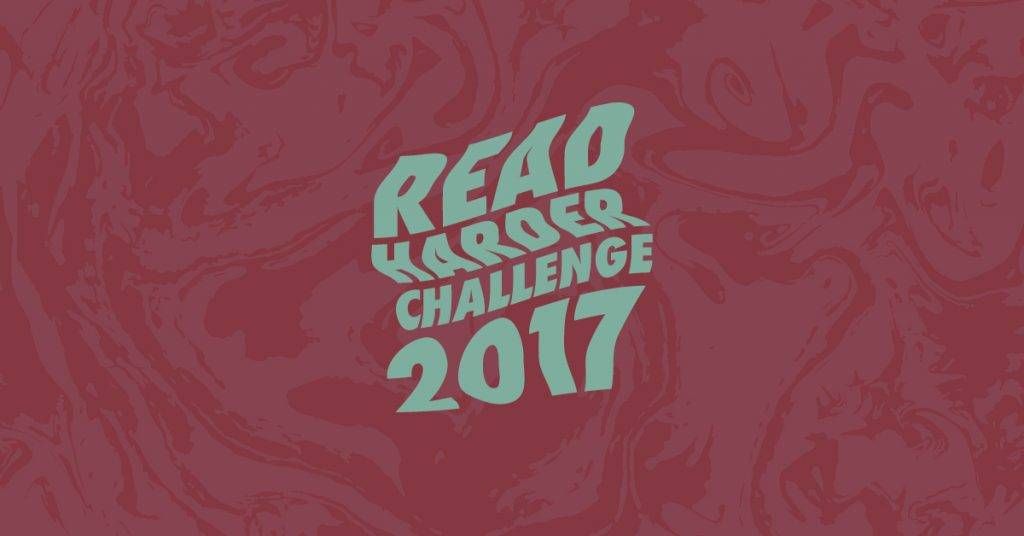 Newsletter 1
Read Harder 2017: Poetry Collections in Translation (Not Above Love!)
This content contains affiliate links. When you buy through these links, we may earn an affiliate commission.
The best throw-down-the-gauntlet-and-step-back challenge in the Book Riot 2017 Read Harder Challenge is definitely Ausma Zehanat Khan's charge: "Read a collection of poetry in translation on a theme other than love."
True, February 14 already looms. You're certainly free to read translated collections about star-crossed love (Qassim Haddad's Chronicles of Majnun Layla, co-translated by Ferial Ghazoul and John Verlenden is my favorite). What follows is an eclectic list of translated poetry collections that aren't above love.
For dozens of (more serious) recommendations, you should check the PEN Award for Poetry in Translation longlists, as well as the Best Translated Book Award annual longlists.
Poetry as Travel Guide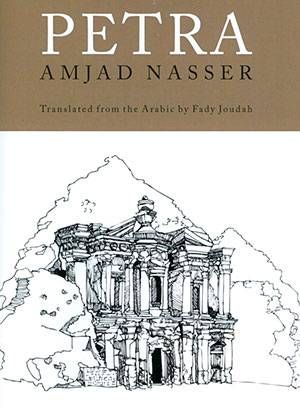 There was a time when I carried around the slim chapbook Petra, by the Jordanian poet Amjad Nasser, translated by Palestinian-American poet Fady Joudah. It takes us through layers of visual, linguistic, and socio-political history surrounding Jordan's great monument, and has now been made part of the larger collection A Map of Signs and Scents, co-translated by Joudah and Khaled Mattawa.
If you can go to Petra, one of the world's great wonders, you should go with this collection. If you can't, then travel to Petra through Nasser's poems.
Poetry as Biography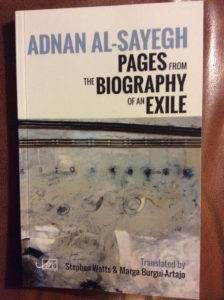 Adnan al-Sayegh's Pages from the Biography of an Exile, co-translated by Stephen Watts and Marga Burgui-Artajo, begin in the 1980s, when the narrator was a conscript in the eight-year Iran-Iraq border war. They follow him as he speaks against power, considers exile, and finally leaves Iraq for cold and distant Sweden, and later for England. The collection leaps from place to place, and sometimes circles back in time. Yet there is a powerful narrative arc, a character who comes into being.
The poems are rough, raw, and sometimes prickly, but together create a compelling story of al-Sayegh's life.
Poetry That Records History, And Transcends It
There isn't a strong translation of Akhmatova's individual collections, so you'll have to splurge (or library-splurge) on The Complete Poems of Anna Akhmatova, by the great Russian poet, translated by Judith Hemschemeyer. Akhmatova's work appears in the fantastic new collection 1917: Stories and Poems from the Russian Revolution and is a reminder of how she was both chronicler of a certain moment in Russian history and was somehow able to transcend it.
Also in this category is The Arab Apocalypse, by Etel Adnan, trans. from the French Etel Adnan. Adnan began writing The Arab Apocalypse in January 1975 in Beirut, months before the start of the war. It is a work of great visual and literary craft, of apocalypse and creation.
Marie Étienne's King of a Hundred Horsemen, translated by Marilyn Hacker, won the PEN award for Poetry in Translation in 2009 and the Robert Fagles Translation Prize in 2007, The opening sequence takes us to the poet's childhood in French Indochina, from which poet history is constructed and re-constructed.
Poetry that Rewrites the Thousand and One Nights
There are many collections inspired by the Nights; I recommend Moroccan poet Rachida Madani's fearlessly feminist Tales of a Severed Head, also translated by Marilyn Hacker:
She speaks of all nights
and all women
she speaks of the sea
of waves which carry everything away
as if everything could be carried away
of waves which begin the sea again
there where the sea stopped.
She goes through the city
she walks with death
hand in hand
and her hand does not tremble…