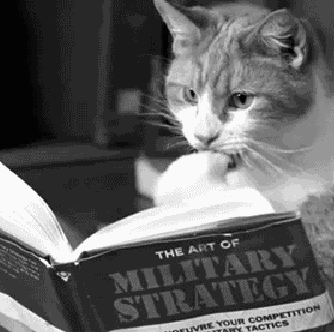 Read 'Em! Comics To Stretch the Comfort Zone
The depth and breadth of my comfort zone is pretty serious. It takes a lot to shock, offend, or unseat me. And truthfully, not all comics that stretch my comfort zone are somehow an affront to my ladylike nature. Sorry, I could barely keep a straight face typing "ladylike."
Since I joined the Panels team, I've read quite a few comics I might not have picked up otherwise. Some have definitely expanded my comfort zone or given me pause, and for a variety of reasons. Likewise, some of them are keepers, issues I'll seek out far and wide, while others will most likely fall to the wayside.
Teen Dog, by Jake Lawrence, didn't look like a comic I'd be interested in. I can get onboard with colorful and silly (hi, Lumberjanes), but an animal protagonist? Errr, that's often where I draw the line. Call me an anthropomorphic snob, but it's true. The blurb from BOOM! Studios describes this one as "John Hughes meets 90s Nickelodeon cartoons," and I can't argue that one bit. There's a flippant, too-cool-for-school fun to this comic that made me a little leary, but since it's clever and amusing, I'll definitely try out some other issues. I can already anticipate Teen Dog saving the world from utter chaos…by accident. Let's face it, John Hughes movies are still favorites. Why would I even try to resist?
Recommended for lovers of cheesy, quippy teen movies and cartoons for adults.
He-Man and the Masters of the Universe #35, by Dan Abnett and Pop Mhan, was an instantaneous buy. I dressed as She-Ra for Halloween when I was six years old, and apparently the lure of that costume hasn't lessened its pull over the years. While I can't say that I'm totally hooked having jumped into the middle of this series, I am interested to see what my favorite childhood heroes have been up to for the last [redacted] years. I can see myself downloading any and all issues that promise to include She-Ra. In fact, I already backtracked and downloaded a few earlier issues where she made cover appearances. I'm weak. But, alas, I should probably give He-Man a shot on his own, too. Any man who can do battle in a loincloth deserves a fair shake. We'll see how it goes. I still have some doubts.
Recommended for readers who long for the heroes of their 80s youth.
I am not a prude, but the premise of Sex Criminals: One Weird Trick (volume 1), by Matt Fraction and Chip Zdarsky, pushes the line a bit. For the uninitiated, if there's anyone left, this series is about a woman whose orgasms stop time. She thinks she's utterly alone in this unorthodox talent until she meets Jon, and they stop time together. Of the comics that have challenged my comfort zone, this one seems like it might be the most obvious, for it might unseat the largest amount of potential readers. However, this is really the most appealing to me of the bunch for its smart, distinct writing and the amazing artwork. There's a 70s psychedelic feel to the illustrations, and that really helps push the idea of a colliding moral and ideological structure. As it plays in this book, the characters are fairly free loving, and they're up against actual sex police. Could that analogy be any more beautiful? Crack this one open and see how gorgeous and smart it is.
Recommended for individuals who are unwavering in the face of comic book sex on the first page and plenty of dirty talk.