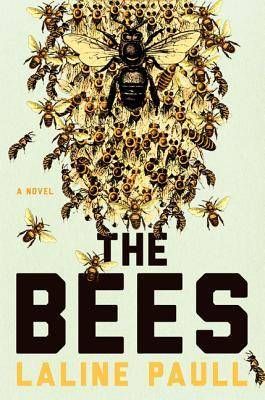 Pop Culture
Read This, Then That: The Bees by Laline Paull & Other Stories of Animal Rebels
This content contains affiliate links. When you buy through these links, we may earn an affiliate commission.
I think we all have those books that our friends insist we read again and again, but for some strange reason, we put off for a while. Maybe it's the hype, maybe it's just to get our friends angry, I don't know. But for whatever reason, despite several close pals demanding I read The Bees by Laline Paull, I kept shifting it around on my massive TBR pile. Until one day, it worked its way to the top.
Oh, the regret. Oh the anger. Why, self? Why were you so stubborn? The Bees is one beautiful book, and easily one of my favorite reads of the year.
Told from the perspective of Flora 717, a sanitation worker and the lowest caste of her hive, Paull's novel takes us into the world of… well, bees. And in this hive, there's a complex hierarchy and a sophisticated order to how things are run. Questioning that order means banishment, dismemberment, death. And Flora 717, she's curious. She has questions. She has dreams. And that makes her incredibly dangerous to the bees that have their own agenda and plans for the hive. Flaws are unwelcome, and wanting more than you're given… that's a flaw. And some bees want her out.
From the science to the relationships, the maternal love stories to the horrors of bee battle (and seriously, it is intense), Laline Paull's novel challenges you to look at smaller things in a far bigger way. That there's the possibility of huge worlds existing right in front of you. I seriously cannot recommend this novel enough.
And speaking of recommendations, when you're done with The Bees, here are some more novels of rebellious, human-like animals.
MORTE by Robert Repino: I've talked about Morte on BookRiot before, listing it as one of my favorite reads in November 2014. And it's just as memorable now as it was half a year ago.
When ants rise up to take over the world and slaughter mankind, they make other animals sentient, granting them the ability to join in the battle. The novel centers around Morte, a housecat in the war that may have the power to turn the tides… but really just wants to find the dog he grew up with.
ANIMAL FARM by George Orwell: Ah, the classic tale of animal rebellion that we're all forced to read in high school.
Suggestion? Pick it up again, this time with less high school angst. Orwell's brilliant satire is set on a farm where the animals revolt and create their own society.
It's also a wonderfully quick read, just a little over 120 pages. Grab a cup of coffee, relax outside, and spend an hour or two reading this classic novel, while looking over your shoulder for animals coming to get you.
WATERSHIP DOWN by Richard Adams: When humans start to move in on their territory, a group of bunnies (did you know that a group of bunnies is called a "fluffle?"), set off to find a new home and a better society for all.
A way bigger read than Animal Farm (almost 500 pages of awesome),
Watership Down is full of danger and a vividly imagined bunny world, complete with a complex rabbit language and religion.
Just don't watch the movie, unless you'd like to be scarred for life.
____________________
Want more bookish goodness, news, posts about special book deals, and the occasional puppy reading pic? Follow us on Facebook: