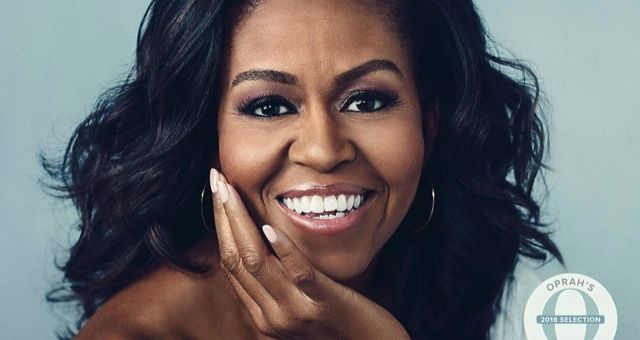 Critical Linking
Read BECOMING? Here Are 21 More Recs: Critical Linking, November 19, 2019
Critical Linking, a daily roundup of the most interesting bookish links from around the web is sponsored by Read Harder Journal, a reading log for tracking your books and reading outside your comfort zone!
---
"On this, the one-year anniversary of the release of Becoming, I have compiled a list of 21 new releases from August to the year's end—books of all kinds on my reading list—that showcase what black women's literature this year is becoming, and what it has always been: essential to fully understanding the American story, the human story, and to what we are all becoming."
---
"The new location for Russell Books was the scene of a world record Thursday as about a thousand books were used to make a tower six metres high (19 feet, eight inches) in front of a cheering crowd.
All were copies of Guinness World Records books dating back as far as 1962."
I get so nervous watching these!
---
"In creating space for just that, lesbian romance novels are essential, radical, and also just a fun break from the heaviness that so often coexists alongside our queerness. While some lesbian romance novels respect and recognize that heaviness in their plots, other lesbian romance novels choose to sidestep homophobia and sexism entirely, preferring to offer up a utopia in which their readers can luxuriate, if only briefly.
Below, you'll find a mixture of books that do both—and that give us thoughtful, queer pleasure—freed of the male gaze and written with queer readers in mind."