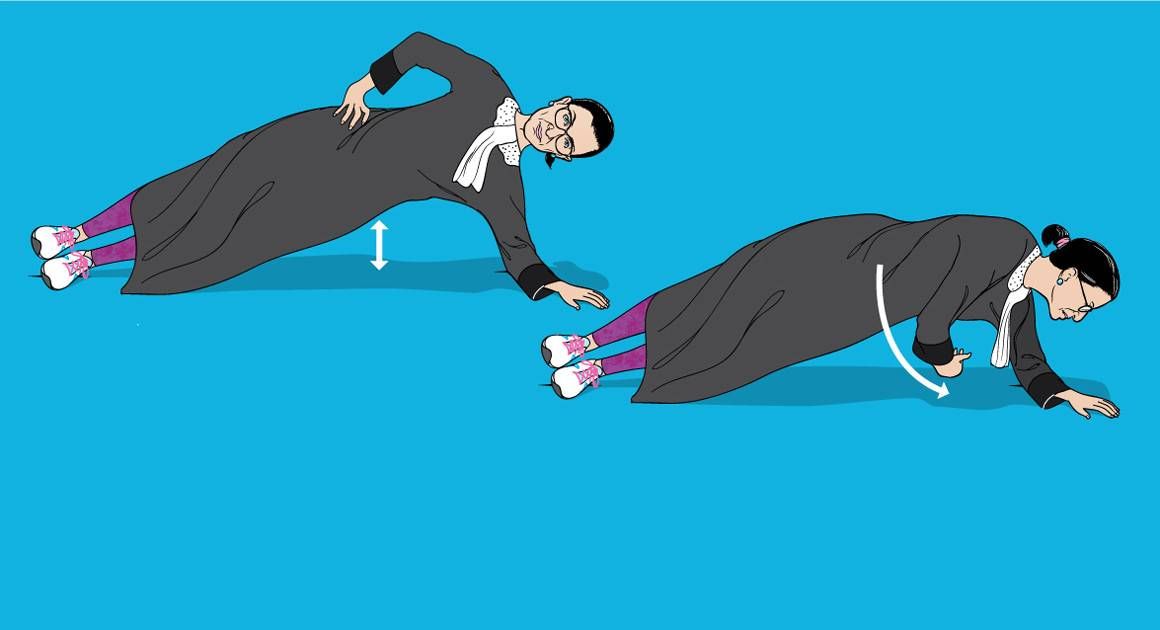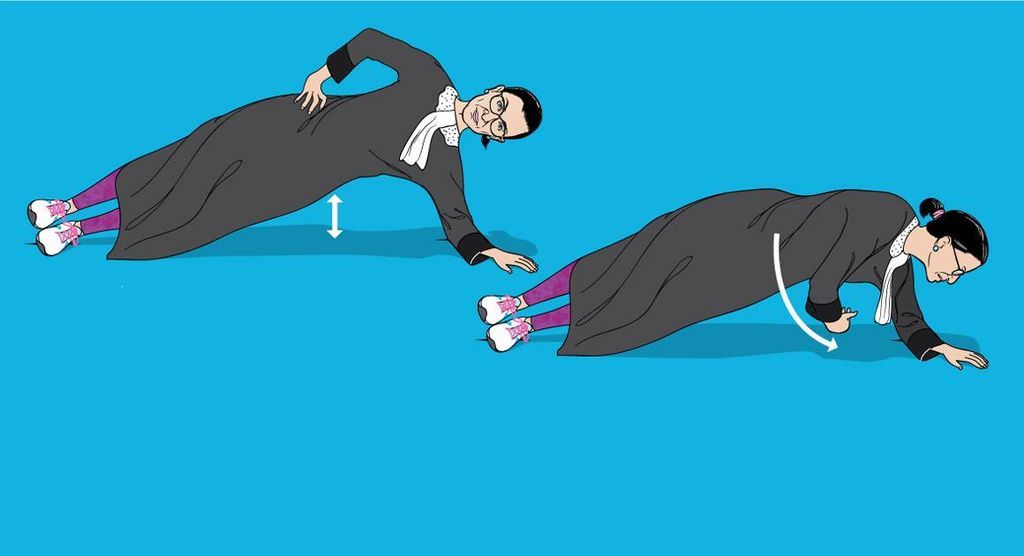 Nonfiction
I Did the RBG Workout, and It Kicked My Ass
This content contains affiliate links. When you buy through these links, we may earn an affiliate commission.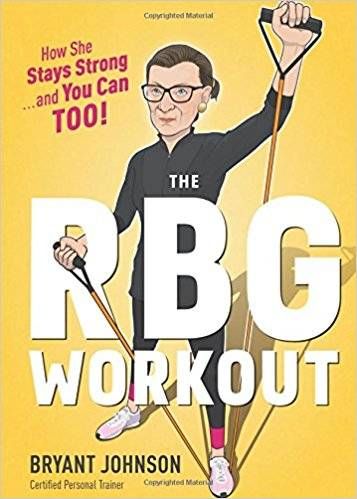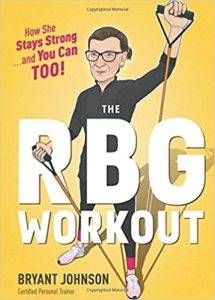 Back in February, a Politico article about Ruth Bader Ginsburg's intense workouts with her personal trainer took the internet by storm. Now there's a book: The RBG Workout: How She Stays Strong…and You Can Too!
I had the opportunity to take a workout class with its author—and RBG's trainer since 1999—Bryant Johnson. Over the course of an hour and a half, Bryant chatted with us about his history with the justice, shared funny anecdotes, answered questions…and oh yeah, ran us through the easy version of the workout she does two times a week.
Guys. RBG does not play around.
Bryant, a big guy with the huge smile and benevolent masochism of a really good spin class instructor, warmed us up with stretches and jumping jacks, and distributed resistance bands to take the place of the full-on gym equipment that was missing in the midtown Manhattan dance studio we were borrowing. Then it was time to sweat. Chest presses, chest flyes, overhead triceps presses, bicep curls, shoulder and arm exercises. Donkey kicks, fire hydrants, and roundhouse kicks—"to work the booty," he explained, which I dearly hope is what he tells the justice too. Pushups—20 of them, off our knees if possible—and planks—30 second front planks, 15 on each side, and back to 30 in the front.
"This is what I do with her!" he said whenever we groaned. "She does this!" Yes, 84-year-old Ruth Bader Ginsburg does 90 seconds of planks twice a week, plus 20 pushups—off her knees, Bryant emphasized. Oh, and she does more pushups with one hand on a medicine ball too, by the way. My own 33-year-old biceps shudder at the thought.
As Bryant put us through our paces, he told us stories about Justice Ginsburg—like how she wasn't too enthused about the idea of working out with a personal trainer until he promised her he'd build her strength up to doing pushups (she loves pushups and hates planks. #relatable). Or that she used to listen to classical music while she worked out until the gym got a TV, at which point they switched to the news. Or that it was her idea to have her drawn wearing her "Super Diva" sweatshirt in the book. (In fact, illustrator Patrick Welsh gives the justice a whole wardrobe of stylish workout ensembles as her cartoon avatar demonstrates the various exercises.)
I didn't get answers to all of my questions during the session with Bryant, like: is or the justice as stiff as I was the day after a workout? Or: can she promise to stick around and hold the line for the next four—or god help us, eight—years of our current political hellscape?
But I got some endorphins going, saw some awesome Notorious RBG t-shirts on my fellow sufferers, and got a first-hand sense of what great shape one of the most powerful women in the world is. I'm calling it a win.