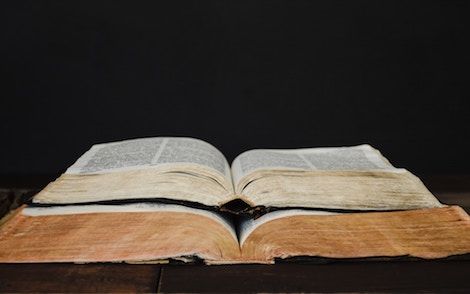 A Look Into the Dwindling World of Rare Books: Critical Linking, May 25, 2018
Today's Critical Linking is sponsored by Furyborn by Claire Legrand.
---
Condition is vital, but so is the inscription. Next time you're standing in line at a book signing, ask the author to draw a picture or inscribe something witty that stands out. It adds value. "Jeff VanderMeer inscribed copies of Borne with illustrations," says Altshuler. "Poet Patricia Lockwood drew characters from Priestdaddy." Again, added value. "Last week, a signed first edition of The Right Stuff sold for $3,500," says Davies. It had been signed by Wolfe, Chuck Yeager, and John Glenn, skyrocketing its price past that of a generic signed copy with some hasty John Hancock from Wolfe.
Are you sitting on a book worth a lot of money?
____________________
Very sad news: Newbery Medalist Richard Peck, author of 35 books for young people, died last night at home in New York City at age 84. pic.twitter.com/pwKS36eNPH

— Children's Bookshelf (@PWKidsBookshelf) May 24, 2018
What a loss.
____________________
The New York Public Library (NYPL) has added more than 180,000 pieces to its public digital domain for your free access.
Users can find themselves browsing through graphics ranging from the letters of Thomas Jefferson to photographs by Walker Evans. You will find yourself sieving through botanical illustrations, vintage phone books, and various artworks that you can even print out and frame on your walls.
I'm eager to dig through this treasure trove.