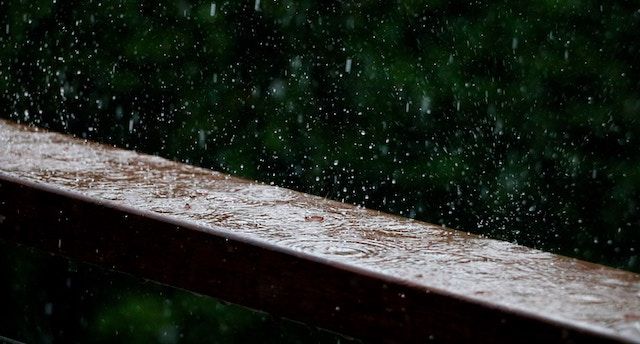 This content contains affiliate links. When you buy through these links, we may earn an affiliate commission.
As the summer reading and beach reads season kicks into high gear, many of us here on the east coast are still getting drowned out by wetter weather. My reading habits tend to turn towards cozier books. A rainy day read is the kind of book that requires you to be burrowed under a blanket and yet feel as if you are in a completely different place.
Although I love mysteries, I think many other genres can fall under the umbrella of rainy day reads. The best rainy day reads take me out of my home reading nest and deep into a fictional world. Rainy day reads are different for everyone, and these are the ones that got me through this unusually wet May.
A dispatch from my reading nest
Falling into the drama and intrigue of the court of Versailles in the 18th century is the perfect fictional trip. The Duke of Avon and his young squire Léon scheme through the courts, and discover secrets about each other along the way. These Old Shades launched a major interest in Heyer's work in the 1920s, and it's easy to see why: her facility with mystery and romance are both present in this book. It was my first foray into her writing, and I plan to read many more.
Salt by Hannah Moskowitz
Indi roams the Mediterranean Sea in search of treasure and trying his damnedest to avoid sea monsters. Fighting monsters and reconciling his own demons is no simple task, especially when he's out in search of a better life for him and his siblings in the form of hidden treasure. This book actually reminded me of some parts of Hey Arnold!, which is a huge compliment. Moskowitz's simple yet poignant world building makes this the perfect book to curl up with on any day.
Cairo by G. Willow Wilson and M.K. Perker
Before she revitalized Kamala Kahn, G. Willow Wilson was already producing fantastical urban voyages in comics form. Her graphic novel Cairo follows a series of characters, some of them magical beings, through the bustling Egyptian city. Falling into a magical underworld seems to be a fact of navigating the city, as opposed to an insane happenstance. Books like this are great for saving money on traveling.
Short story collections are perfect rainy day reads as well, in the off chance that it stops raining and you can go for a walk. Rodriguez's PEN/Faulkner-nominated collection weaves together generations of Puerto Rican women and their views on love and relationships. Rodriguez has a fantastic eye for specificity between the different families and stories she presents, and how the "love wars" affect families down the line.
This collection of Gail Carson Levine's twisty fairy tales is perfect to read next to a window being pattered with heavy raindrops. Our various princesses, princes, commoners, and fairies make their way around Biddle and attempt to find answers to various mysteries that many people insist are long dead. One of the unifying themes of these books is that curiosity is a gift, and pursuing it will at the very least lead to something more interesting than what happened the day before. A perfect reminder that I should go outside tomorrow when it is no longer raining.
before the summer…
If the rain keeps up, I'll definitely be adding to this list very soon. Anything that can keep me under a blanket for more than six hours—that's what really makes it a rainy day read for me.