Rainbow Bookish Goods for June and Beyond
It's the best month of the year: Pride! To celebrate, we scoured the internet for the best rainbow bookish goods to rock year-round. Because rainbows shouldn't be (and aren't, duh) limited to just one month.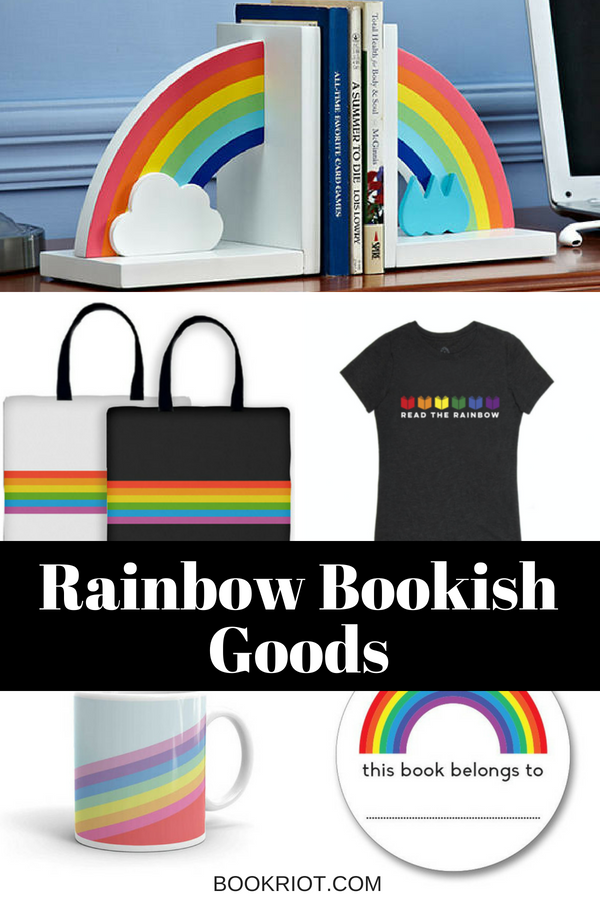 Let's get to it!
A rainbow tote bag, to carry all your books (okay, just the ones you're reading *right now*) with pride!
A rainbow mug to drink your favorite reading beverage out of.
These perfect rainbow bookends.
I! Need! This! Rainbow! Bookplate!
This li'l puking rainbow magnetic bookmark.
Or a rainbow ribbon bookmark, perfect for those big books that require multiple placeholders.
This adorable rainbow sleeve for a variety of ereaders.
It's a rainbow candle to sniff while reading your fave queer book! Description says it smells like sunshine and summer rain. Yes, please.
And a rainbow bath bomb. Do we need a reason?
This lovely print of old hardcovers shelved in a rainbow!
Rainbow paperclip bookmarks! These are just too cute.
A tiny bag to keep your tiny bookish necessities with you—you know, bookmarks, snacks, earbuds.
Our limited edition Read the Rainbow tee, in various fits!
And our Read the Rainbow socks!
Go forth and celebrate your bookish pride with rainbows, friends.