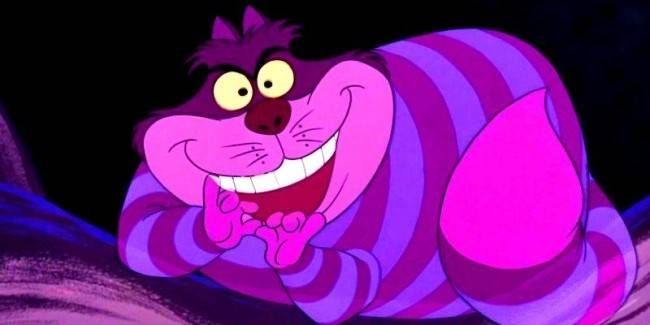 Classics
Down the Rabbit Hole: 5 Alice in Wonderland Retellings
This content contains affiliate links. When you buy through these links, we may earn an affiliate commission.
Alice's Adventures in Wonderland is a favorite story of children and adults the world over. It's spawned movies, video games, and all sorts of adaptations and retellings. I know I'm not alone in loving this classic. I can still remember reading my mother's copies of Alice's Adventures in Wonderland and Through the Looking-Glass. Her editions were from the seventies and I treated them like they were made of gold.
If I had a higher pain tolerance and more money, I'd ink the illustrations onto my skin. I have this vision of getting a full sleeve filled with my favorite illustrations from children's literature – the Little Prince and his fox, the ouroboros embossed on my copy of The Neverending Story, Tock from The Phantom Tollbooth. I've thought about this a lot. But my love for these stories will never rival my love for Alice and her crazy escapades in Wonderland.
Because it's such a favorite and well-known story, there are countess interpretations. While researching retellings and continuations, I was amazed at the sheer number of books that came up. Goodreads has several helpful lists as well if you want to add a few more books to your TBR pile. But there are several adaptations that I really love or that I'm looking forward to, simply because of all the new and awesome things authors are doing with the story.
I should also note that I've left off some heavy hitters from my list, like The Looking Glass Wars by Frank Beddor and Alice in Zombieland by Gena Showalter. While good reads, they're obvious choices and I want some fresh blood ("off with their heads" style).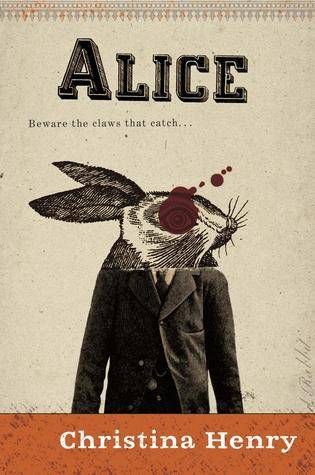 Alice by Christina Henry

I just finished this book, and I'm still trying to collect my thoughts. This is both a retelling and a continuation of the Alice in Wonderland story. It's violent, gory, and dashes any fond memories readers may have of fluffy white rabbits and hapless hatters. Alice has been in an asylum for a decade, though a fire leads her to escape the hospital walls and seek revenge on the individual who put her there. Though the retelling was jarring for me given my attachment to the original, I loved how Henry twisted these characters and I anxiously awaited the next reference or character introduction, just to see what Henry would do next. The book does have heavy scenes of violence against women, which are deserving of a hefty trigger warning.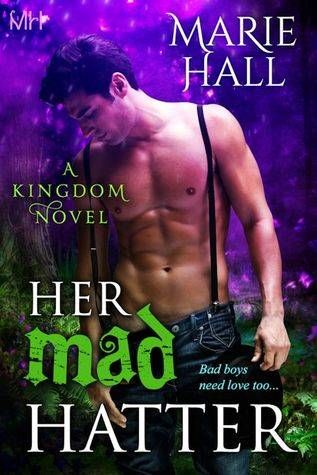 Her Mad Hatter by Marie Hall
The cover may be self-explanatory here, but of course I couldn't leave romance adaptations off my list. Alice Hu (hell yeah for a WoC Alice!) runs a cupcake a tea shop. I do not recommend reading on an empty stomach. But a visit from a fairy godmother sends Alice into Wonderland, where she meets our hero: the Mad Hatter. Charming and magical, the entire series is just plain fun, which is exactly what I liked about the original. Also, if you happen to like fairy tale retellings in general, Hall continues the series with other leading men – the Beast, Captain Hook, the Big Bad Wolf, and more.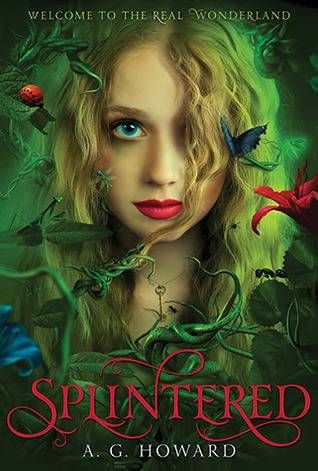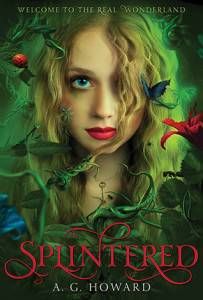 Splintered by A.G. Howard
Of course we couldn't get away without listing a YA retelling, and there are several of them. The reason why I like this one is that the main character isn't just a reimagining of Alice. Instead, Alyssa is a descendent of Alice Liddell, who she thought merely served as inspiration for Lewis Carroll. Throughout the course of the story, Alyssa realizes that Wonderland is more than just fiction. There's also a great "beat-the-clock" element to the story. Her mother suffers from a mental illness, a madness if you will. As Alyssa starts to show signs of that very same disease, she finds that Wonderland is more than just a storybook fantasy. Not to mention, it's got a gorgeous cover.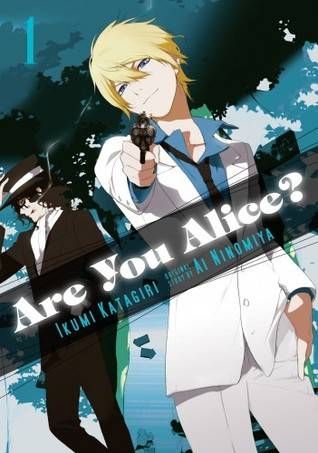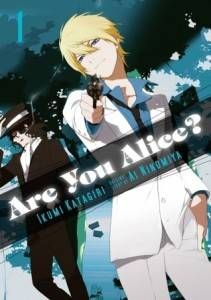 Are You Alice? by Ai Ninomiya, Ikumi Katagiri
Ladies and gents, we have a male Alice! And a manga to boot! A young man stumbles into Wonderland where its inhabitants start calling him Alice, though he vehemently denies that's his name. Many of the characters, even those who are women in the original, happen to be men (i.e. the Queen of Hearts). Men with some good taste in suits, I might add. In order for Alice to stay and not lose his head, the Queen instructs him to find and kill the White Rabbit. But there's a catch: only the real Alice can kill him in the first place. Filled with mystery, intrigue, and some awesome art, Are You Alice? adds a new spin on the Alice Liddell character.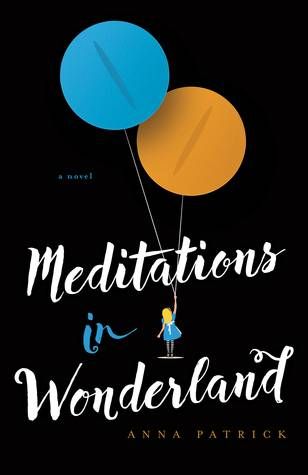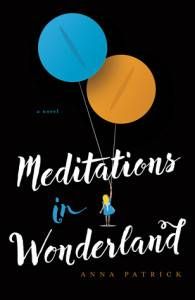 Meditations in Wonderland by Anna Patrick (October 6th, River Grove Books)
I cannot attest to the whether or not this book is a great adaptation of Alice in Wonderland, but the description certainly has me interested. Elizabeth is an interior designer living in New York with a routine of morning meditations. As she settles into her ritual one morning, she finds herself down a rabbit hole she can't seem to come out of, seemingly stuck in her meditation. A figure that could only be identified as the Alice of Elizabeth's memories leaves her clues to follow as Elizabeth chases after her. I'm very interested in seeing how Patrick recreates the world of Wonderland and how Alice and Elizabeth operate together. This one is definitely high on my to-read list this October.
The are some of my favorite interpretations on the Alice in Wonderland classic. What are yours?