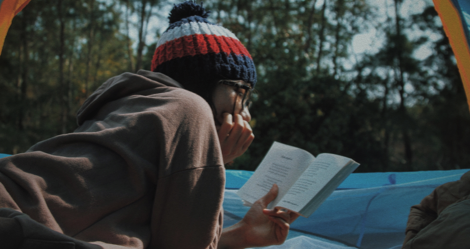 10 Quotes about Whiteness
This post contains affiliate links. When you buy through these links, Book Riot may earn a commission.
Part of the privilege of whiteness is not needing to reflect on whiteness. If it's assumed to be the default, the gold standard, or the universally relatable condition, it's easy to forget that whiteness is just as socially and politically constructed as other racial identities.
Here are 10 writers of color on what it means to white:
"'Eccentric' being a word…that white people use to describe crazy white people of stature" —Colson Whitehead, The Intuitionist
"It's common for white Americans to position themselves as the neutral arbiters of what is or is not racist and what other Americans are allowed to be angered by." —Greg Howard, New York Times Magazine
"But race is the child of racism, not the father." —Ta-Nehisi Coates, Between the World and Me
"Have you to this point assumed that I am white? In my reading, I discovered that if a character was black, then he at some point was required to comb his Afro hairdo, speak on the street using an obvious, ethnically identifiable idiom, live in a certain part of a town, or be called a nigger by someone. White characters, I assumed they were white (often, because of the ways they spoke of other kinds of people), did not seem to need that kind of introduction, or perhaps legitimization, to exist on the page. But you, dear readers, no doubt, whether you share my pigmentation or cultural origins, probably assumed that I was white." —Percival Everett, Glyph
"No matter how heartfelt, white interpretation of Negro humor and Negro existence is often too black. It's Vanilla Ice slant-rhyme jive black." —Paul Beatty, Hokum: An Anthology of African-American Humor
"If you don't think representation is important, then you're probably very well represented." —Mariko Tamaki, speaking at the 2017 Lakes International Comic Art Festival
"While it is true that poor Whites self-report more hostility to people of color than do more affluent Whites, they have less power to affect the ability of people of color to prosper." —Imani Perry, More Beautiful and More Terrible: The Embrace and Transcendence of Racial Inequality in the United States
"On your record deck, you played the sound of the middle passage, the blackest sound. You wanted the suffering you didn't have, the authority you thought it would bring. It scared you, but you thought of the swagger it would put in your walk, the admiring thought of the swagger it would put in your walk, the admiring glances of your friends." —Hari Kunzru, White Tears
"_ositive affirmations of whiteness are so widespread that the average white person doesn't even notice them" —Renni Eddo-Lodge, Why I'm No Longer Talking to White People about Race
"I wonder if white people are as good at reading us. Probably not. We've spent our whole lives observing them. It makes sense that we'd be good at it." —Alexia Arthurs, How to Love a Jamaican
More Lists of Quotes
"10 Realistic Quotes about Relationships"
"25 Inspiring Malala Yousafzai Quotes"
"Thought-Provoking Quotes from Geek Love"