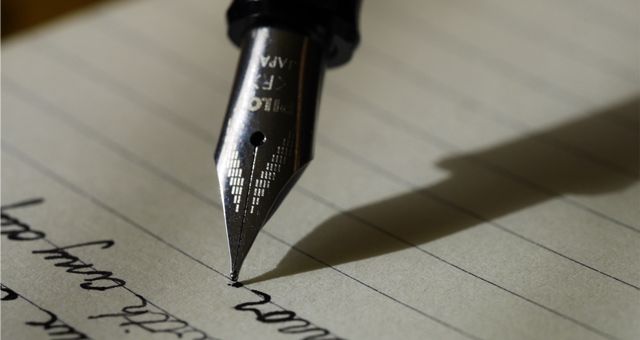 Lists
7 Women Writers Reveal Their Storytelling Passions
This content contains affiliate links. When you buy through these links, we may earn an affiliate commission.
For bibliophiles and Book Rioters, books and their creators are our go-to when we need advice and inspiration, motivation and understanding. For my most recent bout of questioning the eternal riddle of why we write, I chose these seven brilliant women writers for clarification of the writer's role in society; the magnificence of literature and the joy of creating—aware that we may not be cognizant of the source of our creativity, but to respect the process and the muse. These brilliant women writers reveal their love of the written word (or spoken or sung word) and the immense power of language—what we write now can transform our present world and for generations to come.
"I need to tell a story. It's an obsession. Each story is a seed inside of me that starts to grow and grow, like a tumor, and I have to deal with it sooner or later. Why a particular story? I don't know when I begin. That I learn much later.
In all my books there are strong women who have to overcome incredible obstacles to have their own destiny. I'm not trying to create models for other women to imitate. I just want my women readers to find the strength. And I want my male readers to understand what it is to be a woman—to find the sympathy."
Shirley Jackson "Garlic in Fiction," Let Me Tell You
"Far and away the greatest menace to the writer—any writer, beginning or otherwise—is the reader…The reader is, in fact, the writer's only unrelenting, genuine enemy. He has everything on his side; all he has to do, after all, is shut his eyes, and any work of fiction becomes meaningless…It is, of course, the writer's job to reach out and grab this reader: If he is a reader who cannot endure a love story, it is the writer's job, no more and no less, to make him read a love story and like it. Using any device that might possibly work, the writer has to snare the reader's attention and keep it."
Maxine Hong Kingston
"The difference between mad people and sane people, is that sane people have variety when they talk-story. Mad people have only one story that they talk over and over." —Maxine Hong Kingston, The Fifth Book of Peace
"Perhaps women were once so dangerous that they had to have their feet bound." —Maxine Hong Kingston, The Woman Warrior
"Writing is an act of nonviolence, but it's very active, very aggressive, but you're not setting off bombs or guns. Just using the pen. It's like shouting and getting your voice heard and the range is worldwide. You might not be able to stop a war right now, but the words can go out and influence the atmosphere and the world, way into the future." —Maxine Hong Kingston, Los Angeles Review of Books, 2016
Joy Harjo, Contemporary Authors
"I agree with Gide that most of what is created is beyond us, is from that source of utter creation, the Creator, or God. We are technicians here on Earth, but also co-creators. I'm still amazed. And I still say, after writing poetry for all this time, and now music, that ultimately humans have a small hand in it. We serve it. We have to put ourselves in the way of it, and get out of the way of ourselves. And we have to hone our craft so that the form in which we hold our poems, our songs in attracts the best."
"What is the task? To compose a work that communicates on several levels, as in a parable, devoid of the stain of cleverness.
What is the dream? To write something fine, that would be better than I am, and that would justify my trials and indiscretions. To offer proof, through a scramble of words, that God exists.
Why do I write? My finger, as a stylus, traces the question in the blank air. A familiar riddle posed since youth, withdrawing from play, comrades and the valley of love, girded with words, a beat outside.
Why do we write? A chorus erupts.
Because we cannot simply live."
Terry McMillan, Why We Write
"I write to shed dead skin and to explore why people do the things that we do to each other and to ourselves.
Writing feels like being in love. I am consumed by the characters I'm writing about. I become them. I lose all sense of my own reality the I'm writing a novel. It's refreshing, like running a few miles, the way you feel when you finish.
A novel is like life: it's a series of knots, and the quality of your life is determined by how you unravel them. I give my characters something to tackle. I let them tell me what the biggest challenge they're they're facing is, what they're most afraid of, and I make them face that challenge in my story."
Susan Sontag, Brainpickings
"All great art contains at its center contemplation, a dynamic contemplation. Literature is dialogue; responsiveness.
To me, literature is a calling, even a kind of salvation. It connects me with an enterprise that is over 2,000 years old. What do we have from the past? Art and thought. That's what lasts. That's what continues to feed people and give them an idea of something better.
Literature might be described as the history of human responsiveness to what is alive and what is moribund as cultures evolve and interact with one another.
My library is an archive of longings. My idea of a writer: someone who is interested in everything."