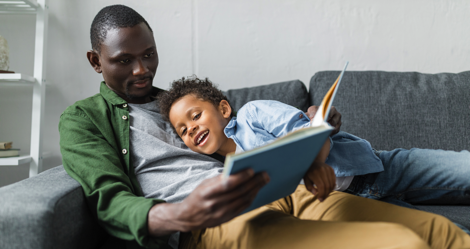 Lists
12 Hallmark-Worthy Literary Quotes About Fatherhood
This content contains affiliate links. When you buy through these links, we may earn an affiliate commission.
Another Father's Day is upon us, and we all know that dads are often the most difficult people to shop for, but you can never go wrong with a card from Hallmark, right? They have a card for every situation! If you're drawing a blank on how to express your feelings to dear ol' dad in said card, then we have a list of quotes about fatherhood from some literary wordsmiths that you can steal borrow. No worries, it'll be our little secret.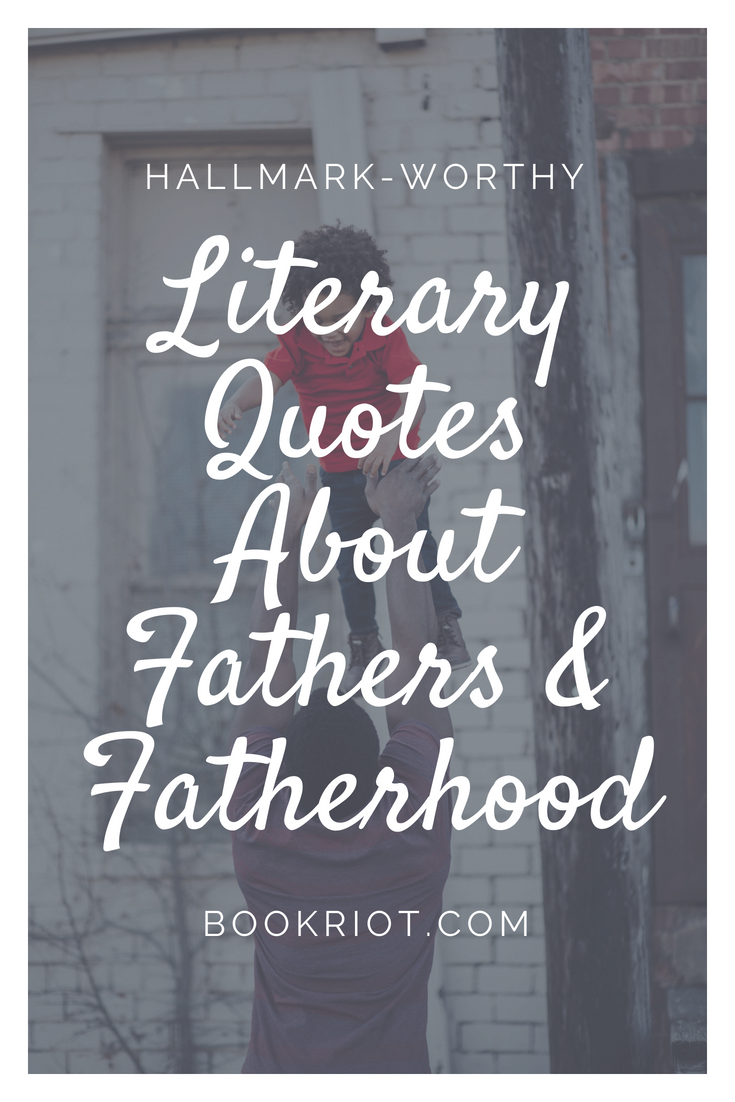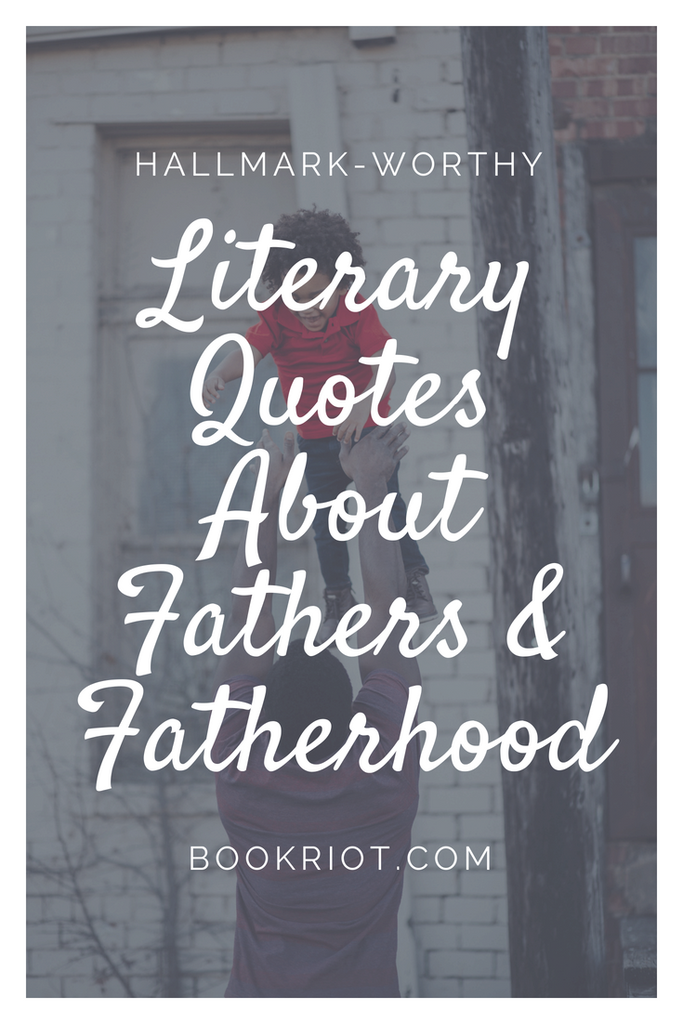 "I believe that what we become depends on what our fathers teach us at odd moments, when they aren't trying to teach us." —Umberto Eco, Foucault's Pendulum
"Perhaps that is what it means to be a father—to teach your child to live without you." —Nicole Krauss, The History of Love
"One way or another he'll always be your daddy, not even all-powerful death was going to change that." —Ben Fountain, Billy Lynn's Long Halftime Walk
"There's no shame in fear, my father told me, what matters is how we face it." —George R.R. Martin, A Clash of Kings
"In my younger and more vulnerable years my father gave me some advice that I've been turning over in my mind ever since. 'Whenever you feel like criticizing any one,' he told me, 'just remember that all the people in this world haven't had the advantages that you've had.'" —F. Scott Fitzgerald, The Great Gatsby
"Fathers should make you feel safe." —Karen Cushman, The Loud Silence of Francine Green
"Someone once said that every man is trying to live up to his father's expectations or make up for their father's mistakes." —Barack Obama, The Audacity of Hope: Thoughts on Reclaiming the American Dream
"It was times like these when I thought my father, who hated guns and had never been to any wars, was the bravest man who ever lived." —Harper Lee, To Kill a Mockingbird
"Sometimes I think my papa is an accordion. When he looks at me and smiles and breathes, I hear the notes." —Markus Zusak, The Book Thief
"Being a role model is the most powerful form of education. Too often fathers neglect it because they get so caught up in making a living they forget to make a life." —John Wooden, Wooden: A Lifetime of Observations and Reflections On and Off the Court
"Being a dad is quite rewarding and even magical at times. It is our greatest chance to do something right in our lives that will keep making the world a brighter place even generations after we are gone." —Timothy Pina, Bullying Ben: How Benjamin Franklin Overcame Bullying
"He wanted a father, and for the same reason, he wanted to be a father." —Ian McEwan, Atonement
What literary quotes about fatherhood are you adding to your Father's Day cards?