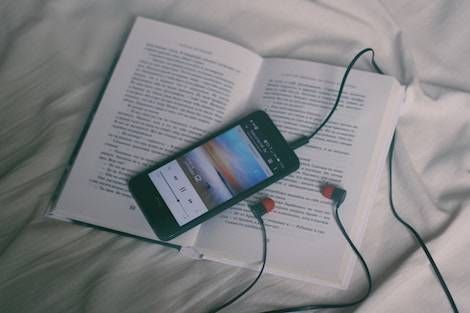 Quizzes
Quiz: YA Book Quote or Late 90s/Early 00s Song Lyric?
Below are 20 quotes on life, love, and everything in between. The challenge: can you figure out which belong to young adult books and which ones belong to late 90s/early 00s music? Try your hand and check your answers at the bottom of the post.
1. "Break my heart. Break it a thousand times if you like."
2. "What if I told you it was all meant to be? Would you believe me?"
3. "Every little thing I do never seems enough for you."
4. "As long as there is love and memory, there is no true loss."
5. "She moved like a poem and smiled like a sphinx."
6. "Something in your eyes really drove me crazy. Now I can't forget you
and it makes me mad."
7. "It's taken me all this time, all this loss, to realize what really matters is now."
8. "All I know is I want you to be happy, and if I could do anything to give that to you, I would."
9. "I took her out. It was a Friday night. I wore cologne to get the feeling right. We started making out."
10. "Lost in an image, in a dream. But there's no one there to wake her up."
11. "I can taste the good-bye on his lips."
12. "It's paradise, when you and I get close."
13. "After you left I sat in silence. Missing you in a way I didn't quite understand. Wondering if you'd ever come back."
14. "I can't change where I come from or what I've been through, so why should I be ashamed of what makes me me?"
15. "How do you give me so much pleasure and cause me so much pain?"
16. "If you had my love and I gave you all my trust would you comfort me?
And if somehow you knew that your love would be untrue would you lie to me and call me baby?"
17. "Maybe we just lived between hurting and healing."
18. "I could stay lost in this moment forever. Every moment spent with you is a moment I treasure."
19. "I fall a little bit in love with everyone."
20. "Now I can see that we've fallen apart from the way that it used to be.
No matter the distance I want you to know that deep down inside of me, you are my fire."
*
*
*
*
*
1. The One by Kiera Cass, YA Book.
2. "A Moment Like This" by Kelly Clarkson, Song.
3. "It's Gonna Be Me," N*Sync, Song.
4. City of Heavenly Fire, Cassandra Clare, YA Book.
5. Daughter of Smoke and Bone, Lani Taylor, YA book.
6. "Summer Girls" by LFO, Song.
7. The Treatment by Suzanne Young, YA Book.
8. Crazy by Amy Reed, YA Book.
9. "What's My Age Again?" by Blink 182, Song.
10. "Lucky" by Britney Spears, Song.
11. Prodigy by Marie Lu, YA Book.
12. "Come On Over" by Christina Aguilera, Song.
13. Every Last Word by Tamara Ireland Stone, YA Book.
14. The Hate U Give by Angie Thomas, YA Book.
15. "Fallin'" by Alicia Keys, Song.
16. "If You Had My Love" by Jennifer Lopez, Song.
17. Aristotle and Dante Discover The Secrets of the Universe by Benjamin Alire Saenz, YA Book.
18. "I Don't Want To Miss A Thing" by Aerosmith, Song.
19. Simon vs. The Homo Sapiens Agenda by Becky Albertalli, YA Book.
20. "I Want It That Way" by Backstreet Boys, Song.
Save