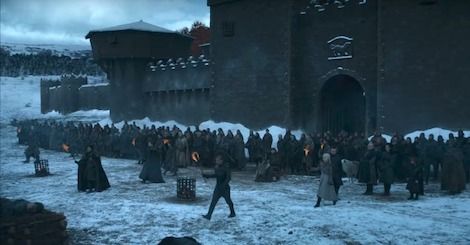 Pop Culture
QUIZ: Would You Survive the Battle of Winterfell?
We've spent eight long years waiting for the final showdown between the Night King and the living, and Game of Thrones finally delivered on the dramatic goods. While watching the brutal Battle of Winterfell, perhaps you wondered how you would fare. Lucky for you, we've got a Battle of Winterfell quiz to help you find out where you ended up after the long night.
Good luck, and don't forget your helmet (or your night vision goggles).
WARNING: Spoilers abound in this quiz. If you haven't yet watched "The Long Night" and care about spoilers, I recommend you return to this quiz after viewing it.
Battle of Winterfell Quiz
Did you survive? Share your results in the comments! And check out more Game of Thrones content from Book Riot here.