"Which Fairytale Lady Are You?" is sponsored by The Merry Spinster: Tales of Everyday Horror by Mallory Ortberg. Published by Henry Holt.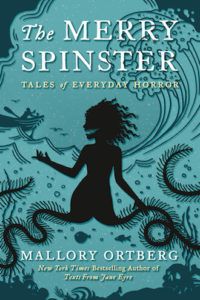 From Mallory Ortberg comes a collection of darkly mischievous stories based on classic fairy tales. Adapted from Mallory's popular "Children's Stories Made Horrific" series, The Merry Spinster takes up the trademark wit that endeared Ortberg to readers of both The Toast and Mallory's best-selling debut Texts From Jane Eyre. Sinister and inviting, familiar and alien all at the same time, The Merry Spinster updates traditional children's stories and fairy tales with elements of psychological horror, emotional clarity, and a keen sense of feminist mischief.
---
Admit it. You've wondered whether you're more of a Cinderella or a Little Mermaid. Take this quiz to finally discover which fairytale lady you're most like, and learn a lot more about what kind of person you are. Your results might surprise you.