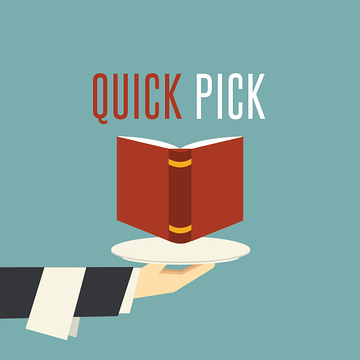 Quick Pick: September 9, 2016
This content contains affiliate links. When you buy through these links, we may earn an affiliate commission.
In his blurb for this novel, Anthony Doerr writes, "If your soul can survive the journey, you'll be rewarded by one of the most harrowing, powerful, and imaginative books of the year." I can't think of a better way to say it. Since it tells the story of young twin girls held in Mengele's "human zoo" in Auschwitz and their struggle to stay together, this novel is of course going to be full of horrors and heartbreak. But there isn't a page in this novel that isn't also shining with hope and love, and that's what makes this beautiful book worth the read. I eagerly await what Konar does next.
Backlist bump: The Thief of Auschwitz by Jon Clinch