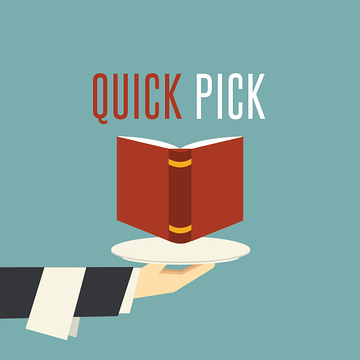 This content contains affiliate links. When you buy through these links, we may earn an affiliate commission.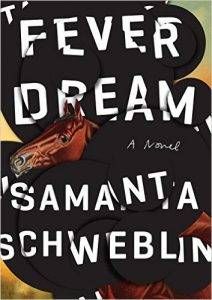 Fever Dream by Samanta Schweblin (Author), Megan McDowell (Translator)
Goats and gangrene, I love this book so much! If you want to read something that terrifies you and upsets you, and makes you feel like you're going crazy, yet also makes you feel like you can't put it down and you never want it to end because you love it so much, this is the book for you! On the first page we meet Amanda, a young woman dying in a hospital bed. Next to her sits a young boy named David, who asks her to tell him a story. What follows is an extremely weird and disturbing discussion. It's some of the most compelling, fantastic writing I've ever read! I have read this book three times in a row because I was like, "HOLY CATS, WHAT IS HAPPENING???? HOLD ME!" I *highly* recommend avoiding reviews, because they give more of the book away.
Backlist bump: Forget a comparable title – when was the last time you did something nice for yourself? Go on. Take a nap. Tell someone you love them. Get a massage. If you've read this book, you probably need these things, and if you haven't read it yet, it's good practice for when you're done because OH EM GEE.