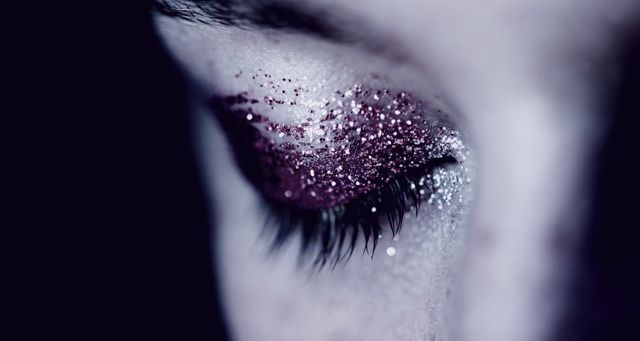 LGBTQ
10 Queer YA Fantasy Series For Your Next Marathon Read
This list of queer YA fantasy series is sponsored by Wednesday Books.
Simon Snow, saved the world… Now what? Road Trip!! WAYWARD SON, now on sale from RAINBOW ROWELL the #1 bestselling author of Carry On. Named one of Entertainment Weekly's "Biggest Titles of the Season" and one of Bustle's "Most Anticipated New Books"
His hero's journey may be over, but Simon's life has just begun.
---
The only thing better than finding a great book to read is learning that it's part of a series. Sometimes you just don't want to let go of the characters and the world, and with a series the story can go on and on! With queer characters still underrepresented in YA books, finding queer YA fantasy series can feel like even more of a treat.
These queer YA fantasy series include queer characters as well as—sometimes—entire worlds where homophobia just isn't an issue. Often, the forbidden romances in these books are because the people are from different castes, species, or societal roles rather than from any cultural homophobia. For readers looking to read about queer characters for whom their sexuality isn't the focal point of the story, these ten series may be just the right thing to read.
Queer YA Fantasy Series With Queer Kingdoms
The Folk of the Air series by Holly Black
Jude, a mortal girl, has spent ten years living in the High Court of Faerie. All she wants is to belong there, but many of the fey despise her for being human. As she becomes more deeply embroiled in palace intrigues and deceptions, she discovers her own capacity for trickery and bloodshed. The magical realm in this series is such that nobody needs to have a coming out moment as a level of sexual fluidity is assumed among all the fey characters. Start with book #1, The Cruel Prince.
Reign of the Fallen series by Sarah Glenn Marsh
In Karthia, a fantasy realm where people aren't judged for their gender or sexuality, bisexual Odessa is a master necromancer, catering to the kingdom's ruling Dead. When things go wrong, the Dead transform into zombie-like monsters called Shades. When a dramatic uptick in Shade attacks raises suspicions, Odessa suspects they are being intentionally created—but why, and by whom? Start with book #1, Reign of the Fallen.
The Age of Darkness series by Katy Rose Pool
In the fantasy realm of this book, five strangers are interconnected in ways they don't realize. The realm is divided into people with magical talents known as Graces, and those without—sexuality, race, and gender are not seen as meaningful distinctions between people. The book has five narrators, one of whom is gay. Start with book #1, There Will Come a Darkness.
Timekeeper series by Tara Sim
This series is set in an alternate Victorian world controlled by clock towers, where a damaged clock can fracture time—and a destroyed one can stop it completely. When a series of bombings threaten to stop time, clock mechanic Danny is sent to investigate. In so doing, he meets and falls in love with a male clock spirit named Colton in a romance that will shake the very foundations of time. Start with book #1, Timekeeper.
Queer YA Fantasy Series with Queer Characters
A Court of Thorns and Roses series by Sarah J. Maas
Dragged to a magical kingdom for the murder of a faerie, Feyre finds her feelings for her captor turning from hostility to passion as a variety of dangers and schemes unfurl around her. By the third book in this ongoing series, one of the main characters (a cis woman) comes out to another character as being gay (or potentially bi or pan). Start with book #1, A Court of Thorns and Roses.
Brooklyn Brujas series by Zoraida Cordova
Although Alex is the most powerful bruja in a generation, she hates magic. But when she performs a spell to rid herself of her power, her entire family disappears. She must go with Nova, a brujo she can't trust, to a strange and dangerous realm in which magic reigns supreme. So far, each book in the series focuses on a different main character. The first book, Labyrinth Lost, includes a bisexual love triangle.
Feverwake series by Victoria Lee
In the former United States, Noam—a bisexual Jewish Latinx son of undocumented immigrants—is the sole survivor of the viral magic that killed his family and made him a technopath. When his new abilities catch the attention of the Defense Minister, Noam accepts the minister's offer to teach him the science behind his magic. But then he meets the minister's son—cruel, dangerous, and achingly beautiful—and the way forward becomes less clear. Start with book #1, The Fever King.
Girls of Paper and Fire series by Natasha Ngan
Lei is a member of the lowest class of people in Ikhara, known as Paper. When her beauty comes to the notice of the King, she's summoned to train with eight other girls to be one of his consorts. After spending time among the other trainees, Lei falls in love with another of the girls. This forbidden romance becomes enmeshed with an explosive plot that threatens her world's entire way of life. Start with book #1, Girls of Paper and Fire.
Skybound series by Alex London
In Uztar, birds of prey are revered and falconers are highly honored. With war heading towards their homeland, male and female twins Brysen and Kylee must journey into the treacherous mountains to trap the Ghost Eagle, the greatest of the Uztari birds and a solitary killer. Brysen goes for the boy he loves while Kylee's goal is to protect her brother's future. But both are hunted by those who seek one thing: power. Start with book #1, Black Wings Beating.
Of Fire And Stars series by Audrey Coulthurst
Betrothed since childhood to a foreign prince, Denna has always known what her future holds. But nobody knows that she secretly possesses an affinity for fire—a dangerous gift forbidden in her kingdom. Upon her arrival in Mynaria, she faces hostility from a princess named Mare. But drawn together in the midst of a shocking assassination, Mare and Denna's friendship begins to change to something more. Start with book #1, Of Fire and Stars.
---
Can't get enough queer YA fantasy? Check out our list of 15 Must-Read Queer YA Fantasy Books!